/ Source: The Associated Press
The U.S. Commerce Department has announced its opposition to a proposed massive floating liquefied natural gas terminal in Long Island Sound.
Environmentalists hailed the decision as a victory over "the corporate Goliaths of our time." Politicians in New York and Connecticut have campaigned for several years to stop what would have been the world's first floating liquefied natural gas terminal.
About the size of the Queen Mary 2, the terminal would be the length of four football fields, about eight stories high and located nine miles off Long Island and 11 miles from the Connecticut coast. After New York Gov. David Paterson ruled against the project last year, Broadwater — a consortium of Shell Oil and TransCanada Pipelines Ltd. — appealed to the Commerce Department.
The department said Monday the project's "adverse coastal impacts outweighed its national interest" and noted its location in an undeveloped area 70 miles east of Manhattan would undermine decades of federal, state, and local efforts to protect the region.
"Today's decision is the final nail in Broadwater's coffin," said U.S. Rep. Timothy Bishop, D-N.Y. "The Department of Commerce has affirmed once and for all that Broadwater is not a cost effective energy solution ... and fails basic safety and environmental tests"
Connecticut Gov. Jodi Rell said that "this misguided project is now down for the count." Paterson said the decision helps protect "one of our greatest natural and economic resources."
Courts could be next venue
Broadwater, which noted it had previously received approval from the Federal Energy Regulatory Commission, said it was disappointed by the ruling. Any additional challenges would likely come in the courts, but a Broadwater executive said no decision has been made on how to proceed.
"We believe the region will need additional natural gas to ensure a reliable supply of energy, help reduce price spikes and meet air quality and climate change goals," said John Hritcko, Broadwater's senior vice president.
Adrienne Esposito, executive director of the Long Island-based Citizens Campaign for the Environment, called the Commerce Department's decision "an exhilarating public victory."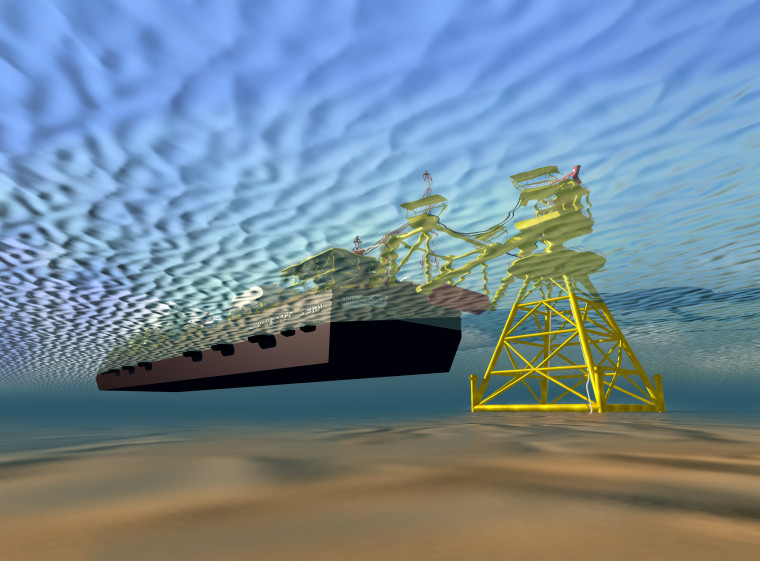 "This was a modern day David and Goliath battle. The public won over the corporate Goliaths of our time," Esposito said.
Save the Sound, a program of the Connecticut Fund for the Environment, echoed those sentiments. "Shell didn't listen to us, but now they are hearing the same message from state and federal leaders," said Leah Schmalz, director of legislative and legal affairs.
Proposals for LNG terminals around the country have prompted environmental and safety concerns, but LNG advocates say they have an excellent safety record.
Former New York Mayor Rudy Giuliani's consulting company, Giuliani Partners, concluded in a 2006 safety and security assessment that the proposed terminal would be "as safe a facility in design as you could possibly have."