/ Source: NBC News and news services
A man suspected in the fatal shooting of a Wesleyan University student wrote in his journal that it's "okay to kill Jews and go on a killing spree," according to an arrest warrant released Friday.
Stephen P. Morgan, 29, was arrested Thursday night after seeing his photo in a newspaper and asking a convenience store clerk to call police. Officers found him standing outside the store, 10 miles from the bookstore where Johanna Justin-Jinich was gunned down by a man wearing a wig Wednesday.
Morgan was arraigned Friday in Middletown Superior Court. A judge increased his bond to $15 million.
Police found Morgan's journal inside the bookstore, according to the warrant. Morgan's father identified his son as the man seen in bookstore surveillance photos and told investigators his son was a loner who kept a journal and was known to make anti-Semitic comments, according to the warrant.
The journal had an entry saying "I think it okay to kill Jews and go on a killing spree" and "Kill Johanna. She must Die," according to the arrest warrant.
The composition book also had an entry dated May 6 at 11 a.m. — about two hours before Justin-Jinich was killed — that mentioned seeing all of the beautiful and smart people at Wesleyan, which is an elite private university.
Victim was JewishMorgan's parents and two sisters attended the brief hearing. One sister wept as Morgan, scruffy and unkempt, left the courtroom accompanied by judicial marshals. Outside court, defense attorney Dick Brown said Morgan would plead not guilty.
"He denies any effort to target the Wesleyan campus or anyone else," Brown said.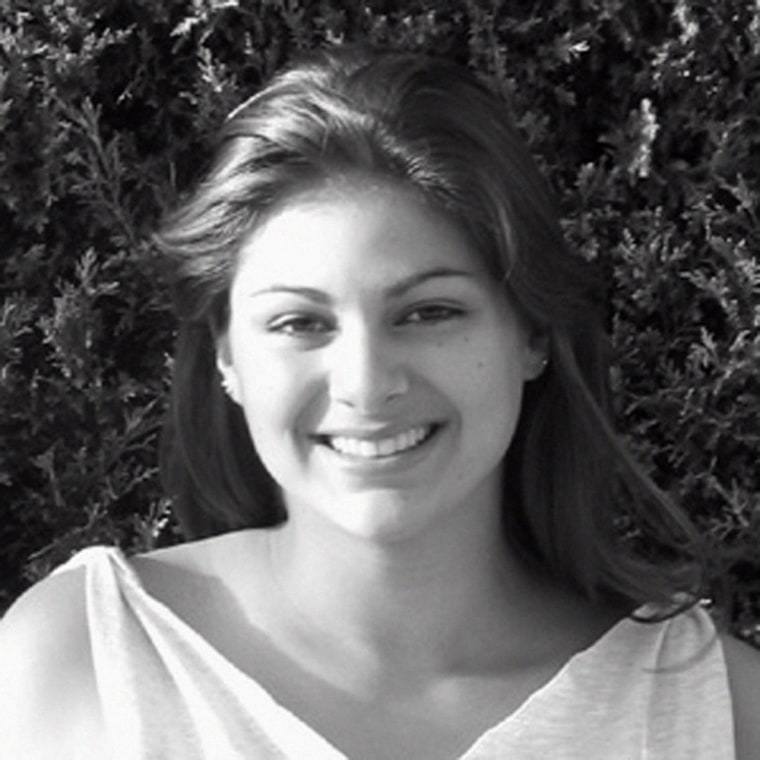 Justin-Jinich, of Timnath, Colo., came from a Jewish family, and her grandmother was a Holocaust survivor.
Authorities in New York said Morgan and Justin-Jinich had known each other since at least 2007, when Justin-Jinich filed a harassment complaint against him while they were enrolled in a summer class at New York University. In the complaint filed in July of that year, Justin-Jinich said Morgan called her repeatedly and sent her insulting e-mails.
One of the e-mails warned: "You're going to have a lot more problems down the road if you can't take any (expletive) criticism, Johanna." Both were interviewed by university police, but Justin-Jinich decided not to press charges.
Morgan's father, James, told police in Marblehead, Mass., he last saw his son on Tuesday, that his son told him he had decided to move to Newport, R.I., and that his son had taken all his belongings. Police checked Morgan's bedroom, where they said they found a box full of ammunition and an empty handgun holster.
Chilling detailsPolice said they found a red 2001 Nissan Sentra — with Colorado license plates and registered to Morgan — in the bookstore parking lot. They said there was a handgun case partially opened in the vehicle and two handgun magazines.
One witness, Susan Gerdhart, 22, told police she was paying for a salad when she heard four loud popping noises. She turned to see smoke in the air and bullet casings on the ground and faced the suspect, who fired three more shots, according to the warrant.
"Gerdhart noticed that the female behind the counter was no longer standing and the suspect was standing over the counter with a gun in his hand pointed at the floor," the warrant states.
Police responding to the scene found the victim moaning and shaking on the floor. In the basement, police said they found a baseball cap, glasses, a laptop computer and a brown colored wig on the floor. Police said they found a gun at the scene and seven shell casings.
WVIT-TV, citing unnamed sources, reported that the shooter used a pulley system similar to a dumbwaiter to get from the main floor of the bookstore to the basement, and then ditched his wig and gun.
Police stopped Morgan shortly after the shooting, took down his name and contact information and then let him go, not knowing he would be a suspect, WVIT said.
More on: