For decades, fast-food chains like McDonald's couldn't keep up with the apparently insatiable global demand for burgers and fries. That appetite helped fuel an explosion of outlets that saw trademark golden arches sprouting like mushrooms across the U.S. and around the world. But now, as Americans' dining habits are moving up the restaurant industry food chain, demand for fast food is slowing. And traditional chains like McDonald's find themselves stuck with too many outlets and not enough customers.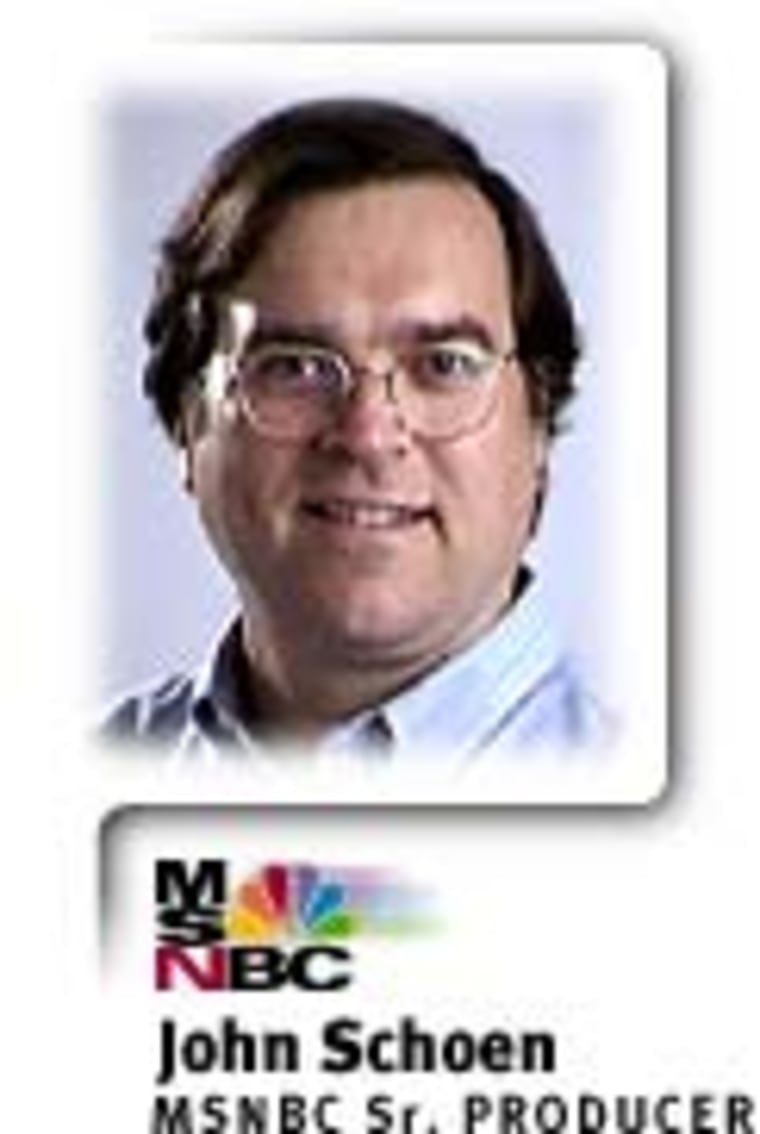 OVERALL, the $400 billion restaurant industry is doing just fine. In fact, within a few years, say industry analysts, Americans will spend more of their monthly food budget on meals prepared outside the home than in the kitchen. It seems that, even when the economy slumps, nobody's in the mood to cook.
But while Americans continue to flock to restaurants, they're rapidly losing their appetite for the traditional burger-and-fries menu that gave the fast-food industry its start.
That shift is giving traditional fast-food purveyors a bad case of earnings indigestion. On Friday, with sales slumping, McDonald's said this year's profits won't meet forecast targets. So the chain said it will close some 175 restaurants worldwide and eliminate up to 600 jobs, cutting fourth-quarter profits by $350 million to $425 million.
The news followed reports Thursday that Wendy's International Inc. and Yum! Brands Inc. (the parent of Taco Bell and Pizza Hut)posted weak sales numbers for October. Wendy's, the third-largest U.S. burger chain, earlier this week also scaled back its earnings outlook for the year.
And Burger King parent Diageo said this week that fallout from a brutal pricing battle with McDonald's is putting pressure on it to cut the selling price of the No. 2 fast-food chain to a buyout group that was originally set at $2.26 billion.
The burger-and-fries category still dominates the $115 billion fast food industry, and upstart chains like In-N-Out Burger are thriving by combining high-quality fare with drive-thru convenience.
But McDonald's has been steadily losing ground to a smorgasbord of alternative dining "concepts." The reason is simple, according to Amy Greene, a restaurant industry analyst with Avondale Partners.
"They haven't kept up with the customer," she said. "Our taste profile has gotten increasingly more sophisticated over the last several years — away from the cheap factory-type hamburger."
After years of supersized growth from traditional fast food offerings, much of the industry's growth is now coming from so-called "casual dining" chains — where customers sit down for service and the menu mimics higher-priced, full-service restaurants.
But competitors are also eating McDonald's lunch by offering more appealing, quick-service takeout. Subway, the submarine sandwich chain that has targeted customers looking for healthier, lower-fat fare, recently overtook McDonald's as the top U.S. chain in terms of number of outlets, according to a survey by QSR Magazine.
With more than 30,000 outlets in 120 countries, McDonald's is still the 800-pound gorilla of the fast food world and the company's $20 billion in annual sales tops the combined sales of Burger King and Wendy's.
But analysts say McDonald's has been slower to react to the shift in its customers dining habits — in part, because it's so big. Management is highly fragmented among thousands of franchisees, many of whom operate just a few outlets. That's made it harder for the folks at the company's Oak Brook, Ill. headquarters to turn the ship around, according to Adam Holiber, an industry analyst at Wedbush Morgan.
"If you're trying to increase quality, or improve the environment, or do things system-wide, the more franchisees you have, the less control you have over the brand," he said. "It's a giant tanker. They're not able to move quickly and they are behind the curve at this point."
But not for lack of trying. After years of tinkering, the company continues to tweak its menu. Last month, McDonald's announced it was switching to lower-fat cooking oil for its french fries; the company is also adding more salads and sandwiches to the line-up. And the company continues to spruce up aging locations, recently committing hundreds of millions of dollars to renovate or relocate more than 2,000 restaurants.
But overhauling stores and freshening up the menu won't fix the company's brand — which for decades has been heavily marketed as the leading provider of burgers, shakes and fries. To hedge its bets, McDonald's has been expanding under other brand names.
It now owns more than 650 Boston Market outlets, some 200 Donatos Pizzeria restaurants, a majority interest in Chipotle Mexican Grill, with nearly 200 U.S. restaurants, and a minority interest in Pret A Manger, which operates more than 115 ready-to-eat sandwich shops in the United Kingdom, eight shops in New York City and two in Hong Kong.
Still, those moves haven't been enough to boost profits. So McDonald's slashed prices earlier this year, heavily advertising a 99-cent price tag on nearly a dozen items. Burger King responded, sparking a price-cutting food fight that is battering the bottom lines of both companies and its competitors.
Price wars may help stem the tide of slumping sales, but they won't help boost profits. And as aging baby boomers with fatter incomes move up to better service and higher quality fare, demographic trends don't bode well for the traditional fast food hamburger company. Those older fast food customers are not being replaced by the next generation, according to Holiber.
"People under 24 do not cook," he said. "If they're not microwaving a frozen burrito, they're eating at a fast-food restaurant. But they're accustomed to a better dining experience than their parents were."