A partnership of traditional and green-building manufacturers may deliver a jolt to the economy of one of America's worst-hit counties, bringing as many as 1,600 jobs by 2012 while at the same time potentially putting the electric-vehicle movement into overdrive.
Officials from Gulf Stream Coach, an Elkhart County recreational vehicle company in Wakarusa, a northern Indiana town hard hit by manufacturing job losses, joined state and local economic development officials Thursday to unveil a partnership with Electric Motor Corp. of Camarillo, Calif. The goal is to produce the first mass-produced light-duty electric hybrid pickup truck, they said.
The venture will generate 100 to 200 new jobs by the end of this year, 400 new jobs by the end of 2010 and 1,100 more jobs by the end of 2011, according to officials.
Elkhart County's unemployment rate was 18.8 percent in March, 13 percentage points higher than a year before. It was the largest gain in the United States, according to the U.S. Labor Department.
The venture could have a significant impact on the city of Elkhart, about 15 miles north of Nappanee. Gulf Stream, one of the largest employers across the county, said the new hires will include recalls for some of its laid-off workers.

Indiana Gov. Mitch Daniels, who was among those speaking at a news conference, said people would ultimately remember Thursday as the day the local economy began its recovery from the recession.

"You can't keep a great workforce and a great business environment down for long," Daniels said. "Every trip starts with a single step, but this is a huge step on the way back to the prosperity we've always associated with Elkhart County."
(Msnbc.com, working closely with Elkhart Truth, has been covering the struggles and recovery of Elkhart to provide perspective on the national recession. For more, read the Elkhart Project blog.)
Factory all but ready to go
Besides the new jobs, the venture could pump as much as $80 million in building renovations, machinery and equipment at sites into the Nappanee and Wakarusa economies.

The Indiana Economic Development Corp. offered EMC and Gulf Stream $14.3 million between them in performance-based tax credits to assist the effort, and the companies are seeking more funding through the U.S. Energy Department's Advanced Technology Vehicles Manufacturing Loan Program, which could expedite the job creation in Elkhart County, they said.

Jim Shea, president of Gulf Stream Coach, said the venture will modify light-duty trucks such as the Ford F150 at the company's Nappanee facility. The factory is ready for the work, with only moderate retooling necessary, he said.

The first prototype is expected to be ready by July and additional prototypes may be ready for road testing by September. Full-scale production is projected to begin by the end of 2010 or early 2011.

"We have a skilled workforce with an unmatched work ethic, and EMC is exactly the company that can turn our [recreational vehicle] industry around," state Rep. Jackie Walorski said in a statement. Walorski is a Republican whose district includes Nappanee and Wakarusa, a city and a town in southwestern Elkhart County that was hurt by the closing of Monaco Coach Corp. and other recreational vehicle manufacturers.

A CEO comes home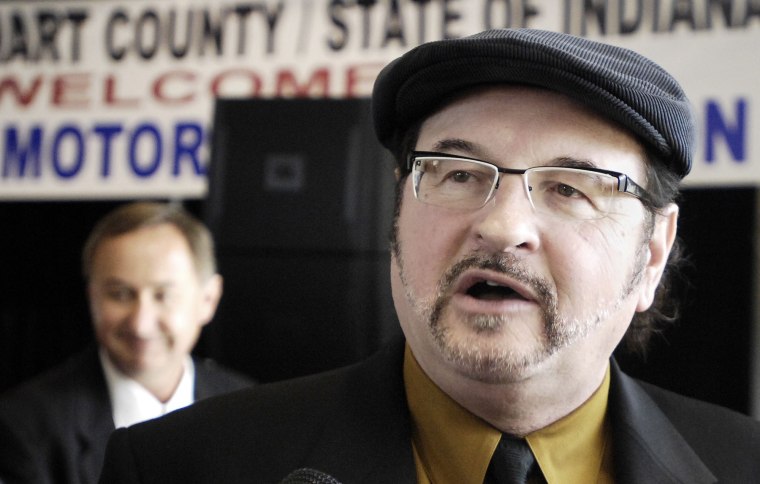 EMC, a green technology company run by a local high school graduate, plans to bring manufacturers of components for electric vehicles — and many jobs — to Nappanee and Wakarusa.

The company was attracted to Elkhart County because of the number of workers available and the skills that many of those recreational vehicle workers have can be used in the new facilities, Nappanee Mayor Larry Thompson said. The chief executive of Electric Motors is Wil Cashen, a graduate of Penn High School.

At a work session Wednesday night in Wakarusa, Cashen described Electric Motor as the "conductor" for an "orchestra" of companies that would each produce different parts of the company's vehicles, from the chassis to the motor and the drivetrain.

"Right now," Cashen said, "area RV companies depend on motors made by the big auto industries. Our plan is to have those engines made right here."

Still, "this is going to take some time to tool up and get going," he said. "The real jobs could be a year out."

In a press release dated May 5, Electric Motors said its mission was "to become the first independent company to mass-produce cost-competitive power-train systems for hybrid and electric vehicles and therefrom design, produce and sell company branded truck and car models internationally with superior performance and design advantage."

Teaching and training
Outside of attracting new manufacturers, Cashen also wants to establish teaching and training facilities for prospective employees here.

"I'm not going to hire in a high school graduate with no training to handle this 800-watt electrical equipment," he said. "We want to put in place the right teaching and training facilities, so people know what they are working with (and how to use it)."

Many of the manufacturing facilities would be in a campus area near the corner of Nelson Parkway and State Road 19 in Wakarusa, Cashen said.  Thompson declined to specify where manufacturers will set up shop in Nappanee.

The two communities have worked together along with other state and local entities to bring Electric Motors and its partners here. Meetings, phone calls and trips have filled the past three months, but, Thompson said, the result has been worth the effort.

"I knew this would be good for Wakarusa," said Tom Roeder, Wakarusa's town manager, "and I thought it would be really good for Nappanee, as well."

Often characterizing the recession that has crippled the RV industry, taken many jobs and hurt many families in Nappanee as an economic tornado, Thompson described the Electric Motor announcement as the sun at the end of the storm.

"For me, it means there is hope and opportunity coming," he said. "This is better than we could ever believe."
Truth reporter Marilyn Odendahl, along with correspondent Merrie Chapman and reporter Tim Vandenack, contributed to this report.