By 1993, Michael Jackson's appearance had already undergone several transformations. But he was also engulfed in a serious controversy: accusations that he had molested a 13-year-old boy, accusations he vehemently denied. Jackson was never charged with sex abuse. But one of the lead investigators in the case says when he went to Jackson's Neverland ranch, he found things that concerned him, including a special alarm the detective says was rigged to go off when someone approached Jackson's bedroom door.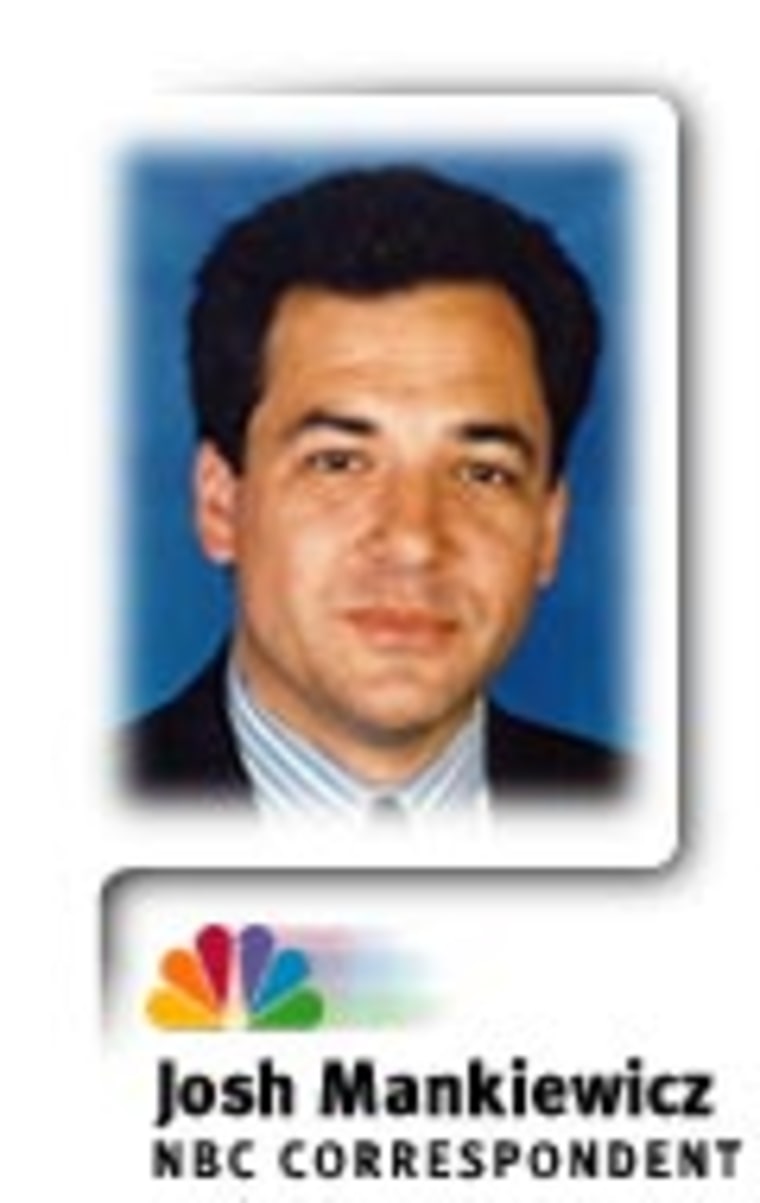 THE PUBLIC was about to see a different face of Michael Jackson. It was December of 1993. With his reputation on the line and sexual molestation charges swirling around him, Michael Jackson took off his shades, pulled his hair away from his face, looked into a live TV camera, and proclaimed his innocence.
Other young boys came forward to tell of their innocent relationship with the singer. And Jackson once again proclaimed his love for all children.
"If I am guilty of anything, it is of giving all that I have to give to help children all over the world," he said in a statement from Neverland. "To heal the world we must start by healing our children."
But is that love of children a sign of something darker? It is a controversial sentiment one that Jackson would repeat to millions — even when he was recently interviewed by British reporter Martin Bashir for the program, "Living with Michael Jackson."
"Why can't you share your bed?" said Michael Jackson. "The most loving thing to do is to share your bed with someone."
Mankiewicz: "Michael Jackson's public defense, then and now, has been, 'I have kids sleep over all the time. I love kids. I surround myself with them. But there's nothing going on.'"
Dworin: "That's correct and that's his defense. Is this normal for an adult to do? And the answer to me is a 35-year-old, 45-year-old man does not surround himself with boys, allow the boys to sleep in the same bed in their underwear."
Mankiewicz: "There is no denying that Michael Jackson spends a lot of time with kids and there is no denying that Michael Jackson has done a lot to help kids. He's donated a tremendous amount of his time and money and effort to charities and spends a lot of time with sick kids."
Dworin: "I commend him for that."
Mankiewicz: "But that's all part of the profile of a pedophile?"
Dworin: "Unfortunately, that is frequently the profile of a pedophile who's doing good for kids. We've arrested many schoolteachers, coaches, police officers who work with children, who care about children, who then sexually abuse children."
Mankiewicz: "Michael Jackson's defenders frequently make the argument that, 'Well, if he's a pedophile, as you claim, where are all the other victims?' Did you find other victims?"
Dworin: "We had two other boys disclose some sexual abuse."
Mankiewicz: "Did they tell essentially the same story that the first boy did?"
Dworin: "The abuse was not as severe. It was more of a fondling than was disclosed by this one victim."
Mankiewicz: "More fondling, meaning?"
Dworin: "Touching private parts and it was over their clothing."
Mankiewicz: "Suggesting what to you?"
Dworin: "Pedophiles will do that. They do minor things to see how a child reacts.
Even though the D.A. had not sought an indictment of Michael Jackson, Bill Dworin and his detectives continued to investigate — until the case hit an insurmountable road block.
The father of the boy who had made the initial charges had sued Jackson. And moving very quickly, Jackson settled that lawsuit.
Mankiewicz: "Once Mr. Jackson settled the civil suit and the boy and his father got a lot of money, was that the end of your case?"
Dworin: "Basically."
Mankiewicz: "Did the boy recant or he just stop cooperating?"
Dworin: "No, he did not recant. What he indicated was after the civil suit he was satisfied and didn't want to go forward."
Jackson has said more than once that he could never hurt any child and that he settled to avoid a long legal battle. Supporters, like his friend Uri Geller, say there was nothing to the charges.
"He loves kids," says Geller. "Big deal."
Jackson's friends say his innocent intentions have been distorted, and his generosity overlooked.
"Fans shout to him, 'Michael, we love you,'" says Geller. "And he looks at them and says, 'I love you more.' And he means that."
The legal settlement was reported to run as high as $20 million, but the price would end up being much higher.
"Although Jackson has never been convicted of anything in a court of law, in the court of public opinion, he has been tried and convicted," says Nick Maier, editor of the book "Freak." "His professional life has never recovered since."
Just the conduct Jackson admitted to was clearly offensive to many of the same people who had been buying his music. He went from being probably the most bankable recording star in the world to something frightening. He was soon out as Pepsi's endorser, and his CD sales declined. But of course, we hadn't heard the last of Michael Jackson.
In May of 1994, Neverland met Graceland. Jackson surprised even his fans by marrying Lisa Marie Presley, daughter of a legend approximately the same size as her new husband. Was the marriage another of Michael Jackson's P.R. creations, something to deflect attention from the child-sex charges? Jackson's friend Donald Trump says no.
Trump: "Now people ask me was it real and I say absolutely."
They had dated in secret, courtesy of friends like Trump, who invited the couple to stay at his Palm Beach Palace called Mar-a-Largo.
Trump: "I will tell you, they spent the entire weekend in this incredible room that they occupied and they almost never came out. It was absolutely real 100 percent, in my opinion."
Mankiewicz: "So that was not an act."
Trump: "I mean, I don't know exactly what went on in the room, but I will tell you that they were really— every time they were out, they were holding hands. They were kissing. They were this. I don't think that was an act."
In September 1994, Jackson opened the MTV Music Video Awards with his new bride.
"Michael practiced that kiss for hours on a mannequin backstage before doing it onstage," says Maier. "And the result was it looked like he was kissing a mannequin."
In January of 1996, Lisa Marie filed for divorce. The marriage lasted less than two years.
Less than a year later he was married again, to Debbie Rowe, who worked at at his dermatologist's office. She was already six months pregnant with the first of two children they would have together, but Debbie would never live with those children. They were, said Jackson, a gift from Debbie.
He's now a father for the third time, his latest the product of a contract with a surrogate Jackson says he's never met. Like their father, the Jackson three cover their faces when they go outside, for what their Father says are "security reasons."
He was in Berlin last year to support a charity that helps children when he recklessly risked the life of one of his own. It was baby number three, named Prince Michael, II, who was dangled over a hotel balcony while Jackson acknowledged a crowd of fans below.
"Holding his son over the rail was not good for him," says Uri Geller. "When I saw it, I was surprised that he did it. And— but Michael admits it. Michael says today, 'I made a mistake.' It was an error of judgment."