Read below for the bios of MSNBC's FBI and terrorism analysts and experts.
JOE CANTAMESSA
Joe served a tour of duty in Vietnam after enlisting with the U.S. Army. He retired from federal service as the Special Agent in Charge (SAC) of the New York FBI Special Operations Division in June 1998.
At the time of the World Trade Center bombing, Joe was the Assistant Special Agent in Charge (ASAC) of the NY Special Operations Branch. He coordinated all technical support to the investigation as well as the follow-up investigation of the "Blind Sheik" and others who were convicted of conspiring to blow up the Federal Building and several tunnels in the New York metropolitan area. Joe was the FBI on-scene commander for recovery operations during the TWA Flight 800 investigation. Additionally, Joe participated in Dive Recovery Operations with the NY Office Scuba Team.
JAMES FOX
James Alan Fox is The Lipman Family Professor of Criminal Justice and former dean at Northeastern University in Boston. He has published fifteen books, including "The Will to Kill: Making Sense of Senseless Murder," and "Dead Lines: Essays in Murder and Mayhem." He has also published dozens of journal and magazine articles and newspaper columns, primarily in the areas of multiple murder, juvenile crime, school violence, workplace violence, and capital punishment. Fox often gives lectures and expert testimony, including over one hundred keynote or campus-wide addresses around the country, ten appearances before the United States Congress, White House meetings with President and Mrs. Clinton and Vice President Gore on youth violence, private briefings to Attorney General Reno on trends in violence, and a presentation for Princess Anne of Great Britain. He served on President Clinton's advisory committee on school shootings, and a Department of Education Expert Panel on Safe, Disciplined and Drug-Free Schools. Fox is a visiting fellow with the Bureau of Justice Statistics of the U.S. Department of Justice.
RICH HAHN
Richard S. "Rick" HAHN is currently a licensed private investigator in California. Mr. Hahn retired from the FBI after a distinguished career that spanned 32 years. Raised in Chicago, Mr. Hahn is a graduate of DePaul University. He is fluent in Spanish and has traveled extensively in Central and South America, the Caribbean and Western Europe. Mr. Hahn became a Special Agent of the FBI in 1973. In 1999 he retired from the position of Senior Supervisory Agent of the FBI office in Long Beach, California.
As an investigator, Mr. Hahn engaged in investigation of domestic and international terrorist organizations. From 1987 through 1993 Mr. Hahn was assigned to the FBI Laboratory Explosives Unit as an Examiner of Explosive and Hazardous Devices. While assigned to the Laboratory, Mr. HAHN traveled extensively and was involved in the forensic aspects of a number of terrorist bombings against U.S. targets around the world including the terrorist attack aboard the vessel CITY OF POROS in the Mediterranean, the bombing of Pan Am Flight 103 over Lockerbie, Scotland in 1988, and the bombing of the World Trade Center in New York in 1993. Hahn was also called upon in 1995 to oversee the processing of the crime scene at the Murrah Federal Building in Oklahoma City.
JULIETTE KAYYEM
Juliette N. Kayyem is Executive Director of the Domestic Preparedness Project at the John F. Kennedy School of Government, a terrorism and homeland security research program at Harvard University. From 1999- July 2001, she served as former House Minority Leader Richard Gephardt's appointment to the National Commission on Terrorism, a congressionally mandated review of how the government could better prepare for the growing terrorist threat. Before that, she was a legal advisor to Attorney General Janet Reno, where she worked on a variety of national security and terrorism cases. She began her legal career at the Department of Justice as a trial attorney where she successfully litigated numerous cases, and was later appointed Counsel to the Assistant Attorney General for Civil Rights.
Ms. Kayyem is an expert in, and writes frequently on, counterterrorism, law enforcement, homeland security and America's national security strategy. Her work has appeared in the New York Times, the L.A. Times, the Christian Science Monitor, and the Washington Post, as well as academic journals such as the Boston Review, National Defense and Studies in Conflict & Terrorism. She is co-author and co-editor of First to Arrive: State and Local Response to Terrorism (MIT Press). In related areas, she serves as a member of the bipartisan Constitution Project's program on Liberty and Security, the Council on Foreign Relations, the American Bar Association's committee on National Security Law and the Advisory Committee of the Migration Policy Institute. She has also served as adjunct faculty at Boston University School of Law and has taught at the Institute of Politics at the Kennedy School of Government. She has testified frequently before Congress and serves as an advisor to a number of governmental and private institutions.

CHARLES PENA
Charles V. Pena is a Senior Defense Policy Analyst for the Cato Institute and specializes in issues of national defense and terrorism. He has worked for several defense contractors with a variety of government clients, including the Office of the Secretary of Defense, Program Analysis & Evaluation, Ballistic Missile Defense Organization, Joint Chiefs of Staff, Defense Advanced Research Projects Agency, Air Force, Army, Navy and FEMA. He has analyzed and managed programs and studies on missile defense. strategic nuclear weapons, targeting policy and strategy, arms control, precision guided munitions, the future of airpower, long-range military planning, Navy force structure and costing, joint military exercises, and emergency preparedness and response. Peña is the author of several studies on theater missile defense, national missile defense, arms control, the ABM Treaty, space policy, the war on terrorism, and bioterrorism. He is a graduate of Claremont Men's College and has an M.A. in Security Policy Studies from the George Washington University.
WALID PHARES
Walid Phares, associate professor of Middle East Studies, ethnic and religious conflict, department of political science, Florida Atlantic University, is an expert in terrorism, Islamic fundamentalism, Middle East politics, conflicts and ideologies. He is the author of eight books and more than 200 articles on the subject, and frequently lectures on the clash of civilization, jihad, Islamic views of world politics, Dhimmi, human rights, women, minorities (Kurds, Copts, Maronites, Assyrians, Berbers, South Sudanese), Shiite-Sunni divide, Arab nationalism, Israeli-Palestinian conflict, and Muslim and Arab communities in the West and in the United States. Phares testified to the U.S. Senate on Middle East Religious Conflict and conducts briefings in Congress, and his ongoing research covers bin Laden's strategic thinking. Walid Phares was born in Beirut, and speaks fluent Arabic, French, English and Lebanese.
CLINT VAN ZANDT
Clint Van Zandt is a 25-year veteran Special Agent (profiler) with the Federal Bureau of Investigation. Prior to his retirement, he was a supervisor assigned to the FBI Academy with the Behavioral Science (or Silence of the Lambs Unit.) Prior to this assignment, he was the FBI's Chief Hostage Negotiator and Negotiations Program Manager. In addition to training FBI Agents and U.S. and International police officers in negotiation techniques, he also co-managed the FBI's Major Case/Crisis Management Program. While with the FBI's Behavioral Science Unit, he reviewed and interpreted the facts of major crimes in the U.S. and around the world. Such crimes included the assessment of threatening communications; personality assessments; violence in the workplace issues; terrorism matters; extortions; kidnappings; stalking cases; serial and mass murders; serial rapists; arsons; child molestations; executive protection issues; white collar crimes, and nuclear proliferation matters. Clint was the U.S. Government's chief hostage negotiator and negotiation coordinator during the 1987 siege at the Oakdale, La., Federal Correctional Facility; the 1987 siege at the Atlanta, Ga., Federal Prison; the 1991 prison riot at Talladega, Ala., and the fateful 1993 siege at the Branch Davidian Compound in Waco, Texas. He has been acknowledged as the team leader of the analytical team that identified the Unabomber, who had eluded capture by the FBI for 18 years. He has also been credited with correctly profiling Oklahoma City bomber Timothy McVeigh on the day of that fatal bombing.
CHRIS WHITCOMB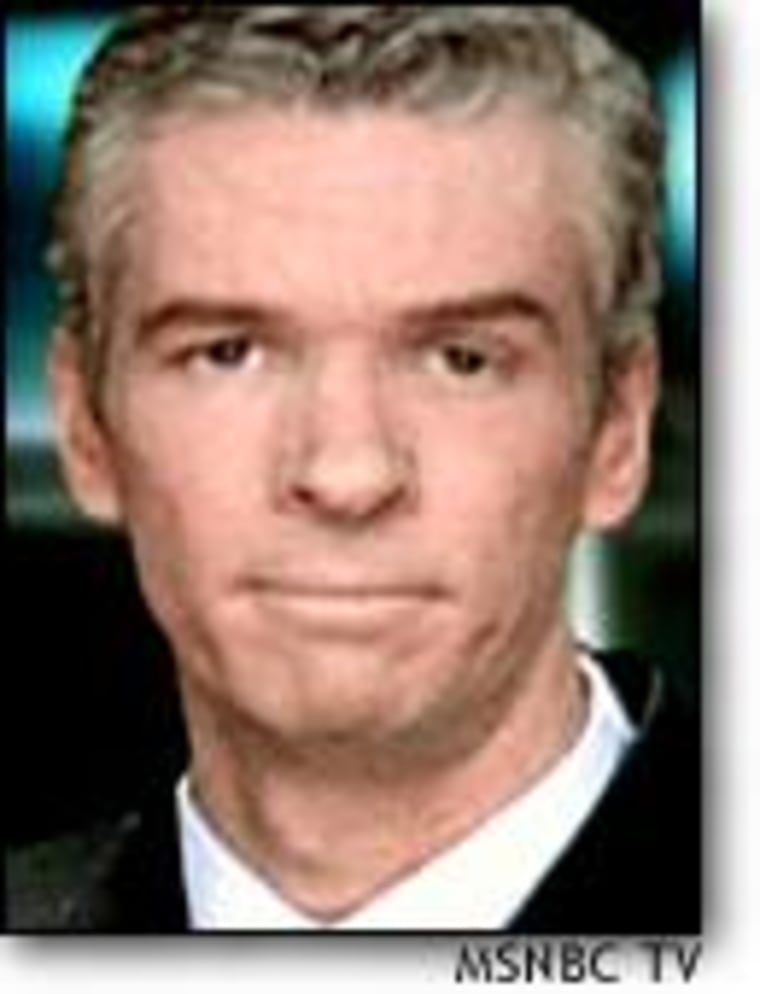 Christopher Whitcomb, a 15-year veteran of the FBI, is the author of Cold Zero: Inside the FBI Hostage Rescue Team.
During the past 10 years,Whitcomb investigated acts of terrorism from the 1993 World Trade Center bombings to the USS Cole bombing in Aden, Yemen. He most recently served as director of the Critical Incident Response Group's Strategic Information Management Office. In this role, he oversaw crisis-specific planning and dissemination of intelligence during weapons of mass destruction attacks, terrorist threats, and exotic criminal investigations.
From 1991 to 1997, he served on the Bureau's elite Hostage Rescue Team. There he distinguished himself as an assaulter, sniper and explosive breacher, and tactical helicopter operations officer. He has been awarded numerous citations and awards, including the FBI's Medal of Bravery for exceptional courage in the line of duty.
Prior to joining the FBI, Whitcomb worked as a speechwriter and press secretary to U.S. Representative Silvio O. Conte (R-MA), the ranking member of the HouseAppropriations Committee. He is a former newspaper reporter and feature writer, and has sold two movie screenplays and a television pilot.
Whitcomb has a master's degree in education and has published in numerous trade journals, newspapers, and magazines. He has appeared as a counter-terrorism expert on many television and radio programs, and also gives speeches on the subject.