/ Source: The Associated Press
The man convicted of killing Little Rock, Arkansas, television personality Anne Pressly has been sentenced to life in prison without parole.
The jury that convicted Curtis Vance, 29, of capital murder, rape and burglary in last year's attack at Pressly's home decided on the verdict Thursday night after hearing from Pressly's mother, Vance's family and doctors and social workers.
Under state law, jurors had to select either the death penalty or a life sentence.
Pressly died Oct. 25, 2008, five days after a brutal assault that crushed her face and left her gasping for air.
Vance's mother testified Thursday that she was an abusive mother, and a doctor said Vance showed signs of paranoia. Pressly's mother told jurors Wednesday what it was like to lose an only child.
After the verdicts were read Wednesday, Pressly's mother, Patti Cannady, raised a hand and said, "Praise God. Praise God." She burst into sobs.
Once the jurors had left, Vance gestured toward the empty jury box, pointed to his eyes and ears and shook his head.
Pressly, 26, was an anchor at KATV and had a bit part in the President Bush biopic "W." Cannady, unable to reach Pressly by telephone for her daily wake-up call, had found her daughter shortly before she was due for the "Daybreak" program.
In closing arguments, deputy prosecutor John Johnson had recounted graphic testimony that left some in the courtroom in tears. At one point, he held up two photos of Pressly: Her KATV publicity shot, and one from her autopsy showing her nose pushed to one side.
"He made this person look like this," Johnson said. A medical examiner had testified that the front of Pressly's face was broken "like an egg."
In various confessions made to police, Vance said he went to Pressly's neighborhood looking to steal laptop computers. After entering her home through a Dutch door she left open for her dogs, Johnson said, Vance found the computer he sought — and Pressly.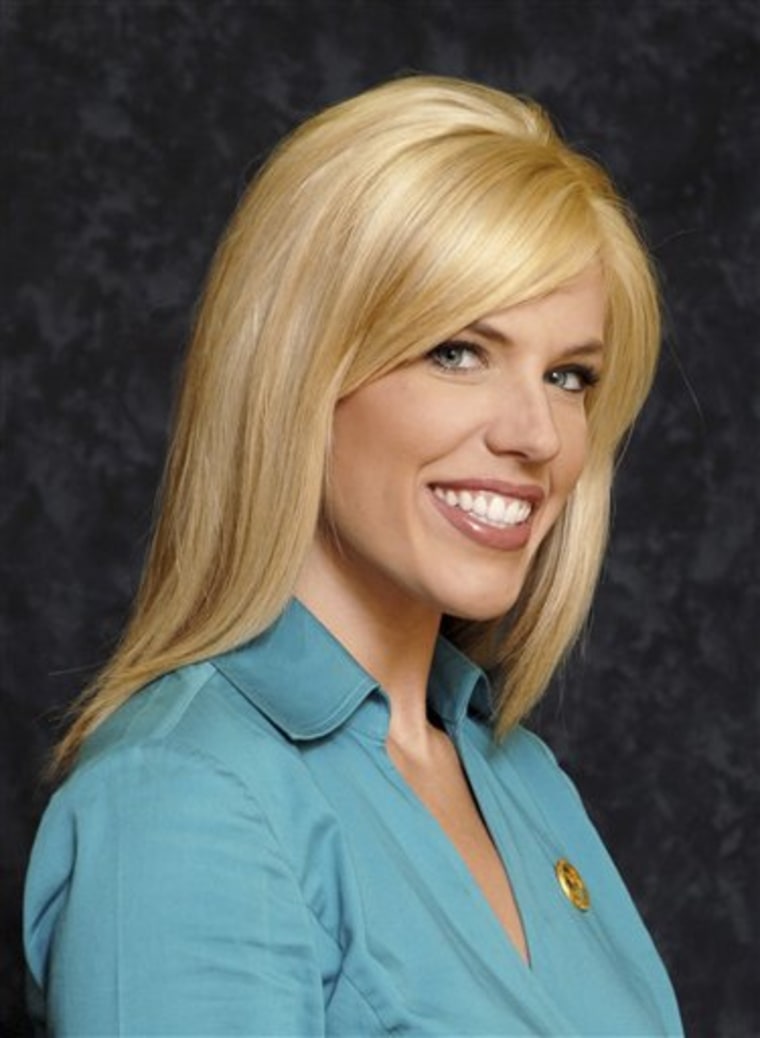 "It was just him and her," Johnson told jurors. "Can you imagine that? Him standing over her?
"She feels that fear; that paralyzing fear we've all had nightmares about," Johnson said.
Citing one of Vance's confessions, Johnson said the man lost control after she started to fight him.
"He began to hit her over and over," Johnson said.
Police witnesses said DNA evidence linked Vance to Pressly's death and to a Marianna rape case in which he has pleaded not guilty. The defense has said police duped Vance into confessing and giving officers a DNA sample to compare with evidence in the case.