/ Source: The Associated Press
The government is urging consumers who got an early start on their holiday shopping to make sure the items they bought haven't been recalled for safety reasons. The Consumer Product Safety Commission is releasing its annual top 10 list of children's product safety recalls to coincide with the start of the holiday shopping season.
"They should be off store shelves," CPSC Chairman Hal Stratton said. But "it may very well be that people still have these at home, so we kind of use Christmas as a reminder."
Most of the products on the list are toys that were recalled in 2003, but there also are five brands of playpens that can collapse. The playpens, which the commission blames for 15 deaths, have turned up on the list in previous years.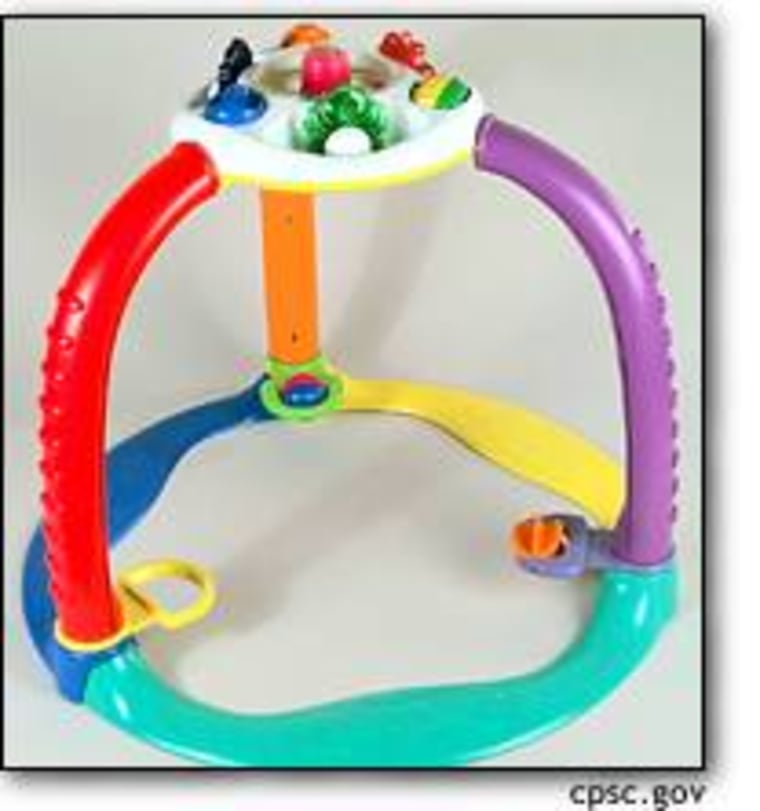 The has a new Web site with the latest information on all government recalls. Consumers can log on to to learn about recalls of consumer goods, automobiles, boats, drugs, cosmetics and environmental products.
The CPSC's list of top recalled children's toys and products includes:
300,000 toys by Playskool. The toy is supposed to help crawling babies pull themselves up and stand, but can tip over during use. There have been 26 reports of babies suffering injuries.
1.3 million cans of spray foam by JAKKS Pacific Inc. of Malibu, Calif. The aerosol cans can forcefully break apart, potentially causing serious injury.
67,000 toys distributed by Fisher-Price of East Aurora, N.Y., because two small metal screws that hold the stall doors in place can come off, posing a choking hazard to young children.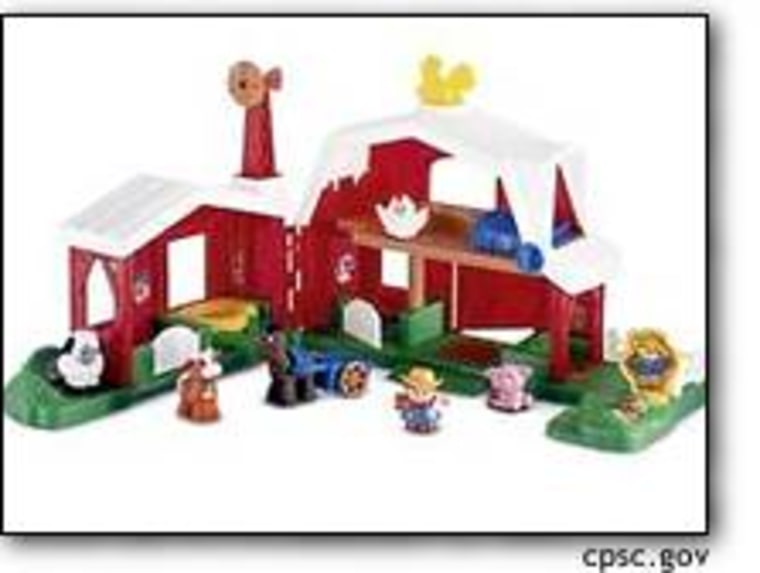 1.2 million distributed by Dorel Juvenile Group Inc. Handle locks can break or unexpectedly release from the carrying position, causing the seat to unlatch or flip forward. Nine children have been injured.
85,000 scooters and mini-bikes recalled by Fisher-Price because the motor control circuits can malfunction, causing the machines to continue running after the power or throttle button is released, leading to possible injuries.
Consumers can get a full list of the recalled products by calling 800-638-2772 or visiting the CPSC Web site.