The annual video game extravaganza known as the Electronic Entertainment Expo got off to an especially extravagant start Sunday night when Microsoft (with the help of some high-flying circus performers) officially introduced the world to a device that lets game players control their video games using only their bodies.
Microsoft has been calling the motion control system — which works with the Xbox 360 — by the code name Project Natal. But on Sunday night, a troupe of Cirque du Soleil performers put on a glitzy show that not only revealed the new device's official name — Kinect — but also showed off some of the games consumers will be able to play after it launches later this year. (Msnbc.com is a Microsoft-NBC Universal joint venture.)
Amid the bright lights, thumping music and acrobatic tricks, the Cirque du Soleil performers demonstrated a racing game that lets players drive a virtual car by holding their hands up like they're holding a steering wheel. They showed off a pet simulation game in which they waved their hands in the air to pet a virtual tiger on screen. But the demonstration that drew the biggest cheers was the one in which a performer swung his arms around as he dove into a virtual light saber battle against Darth Vader himself.
The show marked the unofficial start to the Electronic Entertainment Expo (aka E3). The event, now in its 16th year, takes place annually in Los Angeles and is the game industry's glitziest, ritziest trade show. And this year especially, it seems, the expo is packing an extra helping of glitz, ritz and technological kapow.
The three-day event, which officially gets under way tomorrow at the Los Angeles Convention Center, will give thousands of attendees and the world a look at (at least) four new and forthcoming gaming technologies. That is, Microsoft and Sony will both show off their new motion control gaming devices (Sony's device is called ). Nintendo will reveal its which they say will play 3D games without the need for 3D glasses.
Meanwhile, multiple companies are preparing to give industry insiders and the press a first look at the 3D games they've got tucked up their sleeves. Beyond that, publishers and developers will spend the week showing off a whole host of new games for the PlayStation 3, Xbox 360, Wii, PC and just about any other device that plays them.
"I would classify this E3 as probably one of the most important events in our industry's history," says Jesse Divnich, a games analyst with EEDAR. "We saw the industry decline in 2009. There's a chance the industry is going to decline in 2010. So you couple that with the fact that there are four new technologies being introduced that are supposed to reenergize this industry over the next three or four years and that makes this E3 very important."
Divnich isn't alone in this sentiment. "This year's E3 will be one of the E3s we will all remember —  one of the milestones of the last couple of years," says Christoph Hartmann, president of 2K Games, the company that brought us games like "" and "."
As this week's video game circus gets under way, Microsoft is expected to reveal more details about Kinect at a press conference this morning (UPDATE: catch the press conference news here). Meanwhile, Sony and Nintendo will deliver some revelations of their own at press events scheduled for Tuesday (UPDATE: see the Sony news here and Nintendo news here).
What follows will be three days packed full of game demonstrations, announcements and maybe even some surprise revelations to boot. Here's a look at what to expect and what it means for gamers.
Motion, motion, motion
All eyes will be on Microsoft and Sony this week as they reveal the goods on their motion control systems due to launch later this year. The Kinect device from Microsoft uses a camera and microphone combination that allows people to interact with their Xbox and its games using body movement and voice commands. That's right, no controller required whatsoever.
Meanwhile, Sony's Move for the PlayStation 3 uses both a camera and Wii-like wands to bring highly precise gesture controls to their high-def gaming.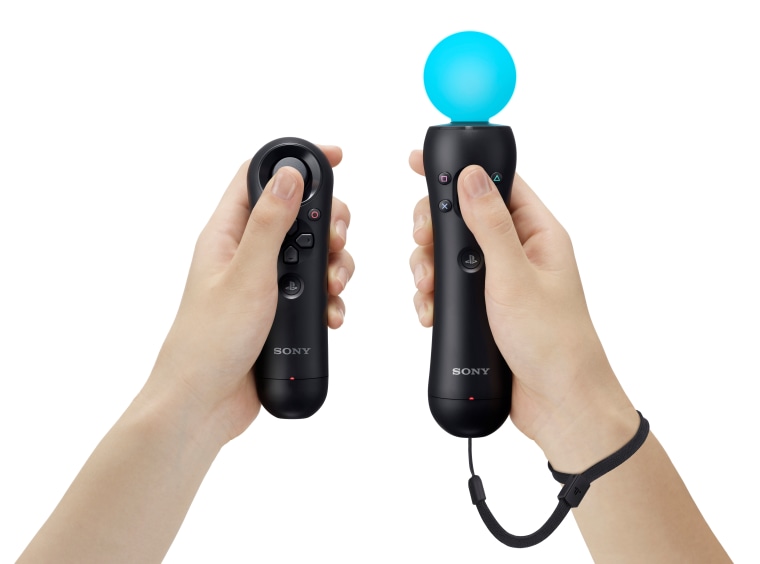 Although the press and public have been given a few sneak peeks at these devices throughout the last year, much remains unknown. How much will these peripherals cost? What kind of games will be launched with them? Will they be fun to play? And wait, aren't these devices just fancy Wii rip-offs?
"I think the Nintendo Wii has proven to all of us that that motion controls are here to stay," Divnich says. "The Wii was so popular because it was so easy to play and so easy to understand. What the Move and Natal are going to do is take those features, take that ease of use and evolve it – evolve the games, evolve the features within these games."
2K president Hartmann has no doubt that Microsoft and Sony will not simply be riding Nintendo's coattails. "Their new devices are really going to grow the industry and grow the market and allow them to tap into some areas that they haven't been able to tap into before," he says. "It's a good thing for the entire industry that I'm very hopeful for."
Certainly with Sony and Microsoft expected to launch both motion devices around the same time this fall, it's going to add heat to an already hot video game rivalry. Everyone will be watching E3 to see if either Move or Kinect come out with an edge over the other.
"I think the jury is still out on which is going to be better," Divnich says, pointing out, "They both offer differentiating features so they're not necessarily competing with each other."
Indeed, Michael Pachter, games analyst for Wedbush Morgan Securities, expects the two companies to pursue different campaigns in this motion war.
"I think Microsoft's primary focus is on existing Xbox 360 households," he says. "They want to get other residents of those households – the other people who aren't the core gamers – to use their box to access movie content and music and whatever. And I think Sony's main goal is to be the upgrade to the Wii. Their position is, 'Look, if you're tired of your Wii, you have an HDTV and you're ready to upgrade to a real console, then buy our console plus Move."
3D gaming: The wave of the (not-so-near) future
When people aren't talking about motion controls it seems they're talking about 3D gaming and in that department both Nintendo and Sony are expected to come out swinging this week.
For the first time, Nintendo will reveal its new handheld gaming device, . The only thing anyone knows for sure right now is that the 3DS will be the successor to the machine and that it will play 3D games without requiring players to wear goofy glasses.
"I think the 3DS will come out of the show being raved about," Pachter predicts. And that's something they need because, "They are under a direct frontal assault by Apple with the iPod Touch as a very credible substitute for the DS."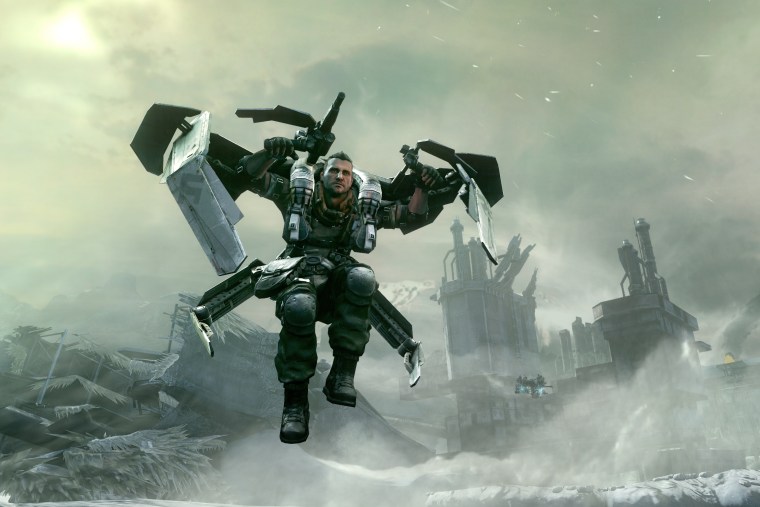 Meanwhile Sony is expected to make a big splash with 3D gaming for the home console market. Last week Sony Electronics announced that they were making their 3D capable Bravia HDTVs available for pre-sale, to arrive at retailers later this month. Meanwhile, a free firmware update released in April made Sony's PS3 consoles capable of supporting full stereoscopic 3D gaming.
This week at E3, Sony is expected to showcase a sizable line-up of 3D titles including "Gran Turismo 5" and "Killzone 3." Of course, the question remains: Who's going to play them?
Despite all the 3D whoopla, most analysts and industry insiders say 3D gaming on the home consoles is not going to be the latest and greatest thing for quite a while.
"I don't think 3D technology is something consumers are going to adopt right away," Divnich says, pointing out that TVs capable of playing 3D currently cost more than $1000.
Pachter agrees. "The problem with 3D in the house that it requires a special monitor and glasses," he says. "And although the Samsung 3D TV sold pretty well when it first came out, they sold a couple hundred thousand. No one is going to make games for a couple hundred thousand TVs and no one is going to buy a TV if there's not a lot of content. So it's truly chicken and egg."
Everyone agrees: What it comes down to is time.
"We don't think that right out of the gate 3D games are going to be the next big thing, not even for 2011," Divnich says. "But this E3 definitely will show off the capabilities of what we should be looking forward to in the future past 2011."
It's all about the games
But Pete Hines, vice president of Bethesda Softworks, doesn't believe that this year's E3 is going to be the most important moment in gaming history. While he's as excited as the next games publisher about this week's big show, he says the industry's slump has been overstated – that the business is simply experiencing what everyone else is experiencing in these tough economic times.
And he says while motion controls and 3D gaming are going to be important and exciting for the industry and players, it's really the great games – the kind of games that are the stars of E3 year in and year out – that are going to be the high point of this week's event.
"Technologies come and go or they come and stay, but ultimately what gets people excited is the games," Hines says, adding, "Our lineup is probably the strongest we've ever had in the 20 plus year history of this company."
Bethesda will be showing off its highly anticipated sequel to "Fallout" – "Fallout: New Vegas" – along with new games "Brink," "Rage" and "Hunted: The Demon's Forge." They'll appear alongside games like "LittleBigPlanet 2," the new "Zelda Wii" game and "Assassin's Creed: Brotherhood."
Gamers who love to shoot things should be especially pleased with this year's E3 games linup. Among the lengthy list of shooters getting their moment in the spotlight: "Halo: Reach," "Gears of War 3," and "Crysis 2." Meanwhile, "Call of Duty: Black Ops" will drop players into the thick of Vietnam while the "Medal of Honor" series gets a reboot and takes players to the war in Afghanistan.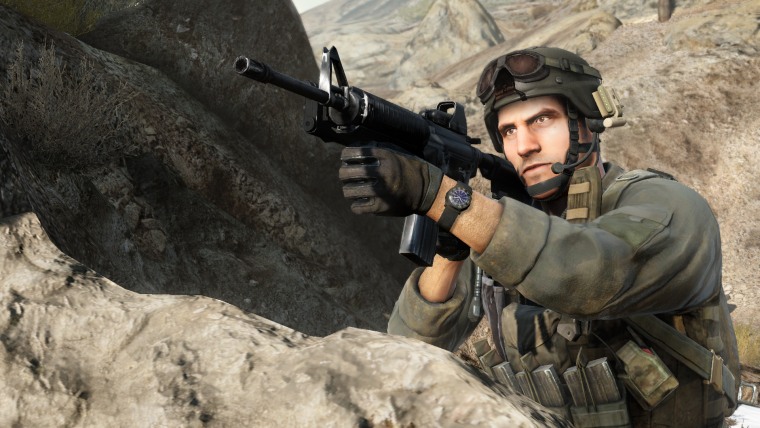 And although the big budget triple A games will be out in force as they always are at E3, Divnich points out that there are some little games that will be making a bigger impression than ever.
"There's no doubt you're going to see an abundance of new iPhone games and iPad games even free-to-play social networking games are going to be on display at E3," Divnich says. "Definitely more so than at any other E3 before."
Expect the unexpected
It's hard to imagine that any more intrigue could be crammed into this year's E3. But the rumor mill has been churning quadruple-time with predictions of possible surprise announcements that could be in store for this week.
Many insiders and analysts (Pachter included) expect that Sony will unveil a new PlayStation Portable device (perhaps even a PSP phone) to compete with Nintendo's 3DS not to mention the increasing challenge from Apple's devices.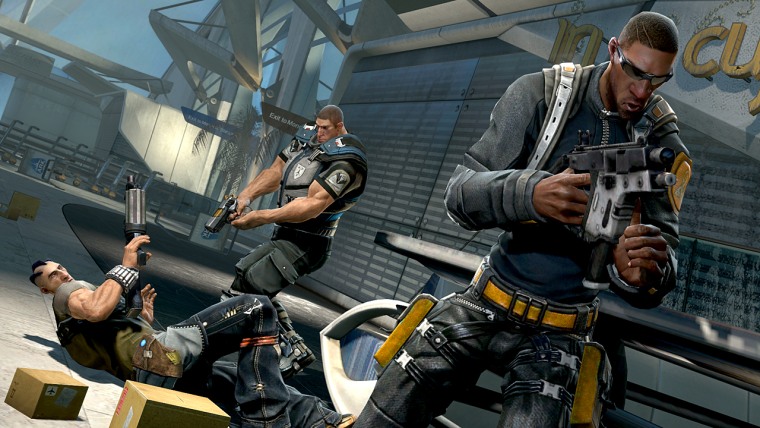 Meanwhile, Nintendo fans have their fingers crossed that a Wii 2.0 announcement is in the works revealing a more powerful machine with HD capabilities. Analyst Pachter has been saying for some time now that Nintendo needs to announce a new Wii if it wants to address the growing motion competition from Sony and Microsoft, but he doesn't expect Nintendo to announce a new Wii at this year's E3.
In other rumors, Microsoft is expected to announce a slimmer, redesigned Xbox 360. And the folks at Valve Software (makers of "Portal" and "Half-Life") have been hinting that they have a surprise of some kind in the works.
No matter what happens at E3 this week, Pachter says the industry is out to prove that gaming is alive and kicking.
"I think the publishers and manufacturers are kind of sick of everybody thinking they're in this deathspiral, dead business and I think they're gearing up to remind us that they're all doing fine and they're all going to be profitable and we're probably back to pretty good times," he says.
MSNBC.com reporter Todd Kenreck contributed to this report.
You can find Winda Benedetti tweeting in 4D right here on Twitter.