/ Source: The Associated Press
The former finance chief for jailed financier Bernard Madoff was released on $10 million bail Tuesday, months after he admitted his role in an epic fraud that cost thousands of investors billions of dollars and agreed to cooperate with investigators.
Just a few hours after Frank DiPascali left U.S. District Court in Manhattan without speaking to reporters, prosecutors revealed they had filed civil papers to recoup $5 million from two longtime former back office Madoff employees who have never been charged criminally.
DiPascali, 53, was freed according to the terms of a bail package that a judge had set in February. He pleaded guilty in August to helping with Madoff's multi-decade Ponzi scheme until it collapsed in late 2008, when Madoff revealed to his sons that his private investment business was a fraud and they notified the FBI.
DiPascali walked quickly in front of his lawyer Marc Mukasey as he left the courthouse. Mukasey and prosecutors have said DiPascali provided substantial information that contributed to the arrests of two computer programmers for the firm and Madoff's longtime auditor.
The FBI's work to identify those who can be held accountable for the fraud and to help civil investigators identify assets continued soon afterward when prosecutors announced they were seeking to recover $5 million in assets controlled by two women who worked for Madoff for more than 25 years.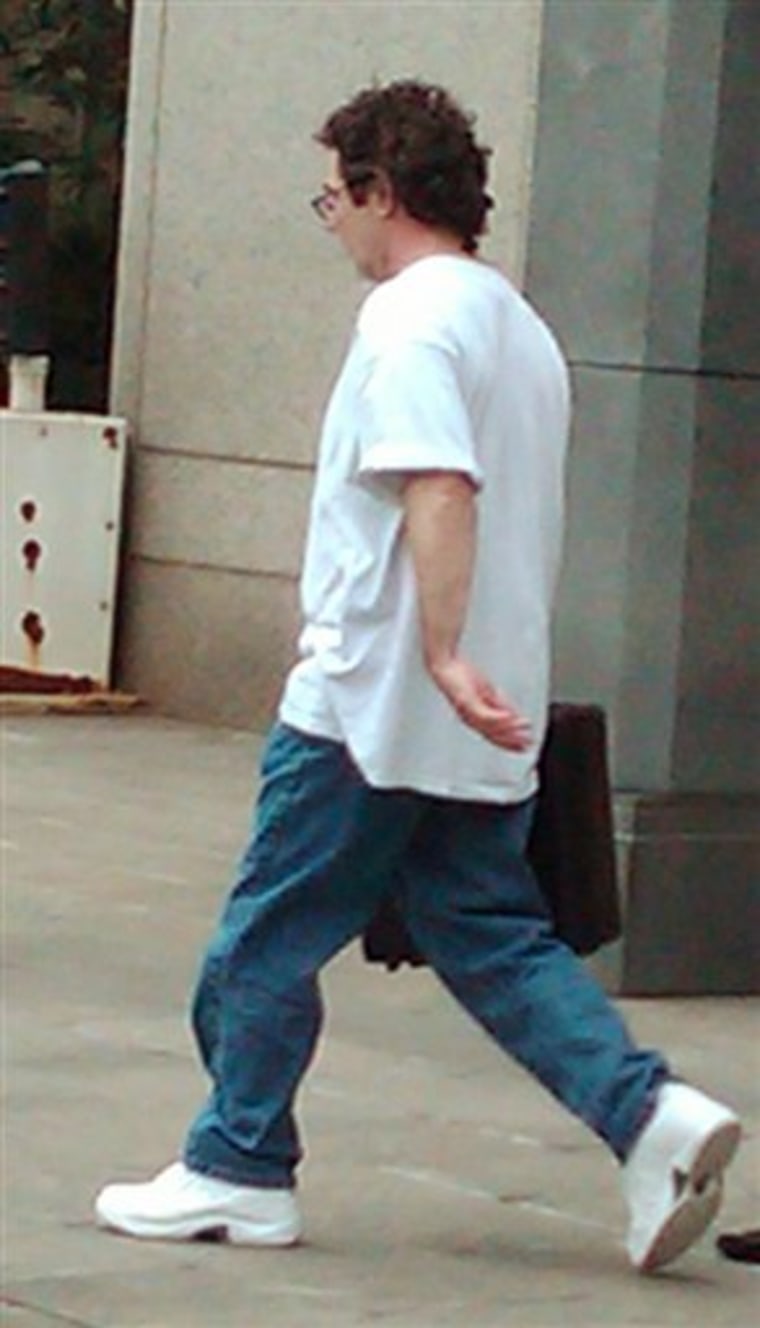 The civil complaints seeking proceeds of Madoff's fraud were filed against Annette Bongiorno and Joann Crupi, identified as members of Madoff's back office staff. Prosecutors said in a news release that Bongiorno was a supervisor of the back office staff and was responsible for answering questions from clients about their purported investments, along with overseeing the fabrication of account statements, trade confirmations and other documents and distributing those documents to clients.
A lawyer for Bongiorno did not immediately return a telephone call for comment Tuesday. Eric Breslin, a lawyer for Crupi, said: "Our position is that Ms. Crupi did nothing wrong here, and we intend to contest the government's allegations."
Madoff, 72, is serving a 150-year prison term after admitting that his secretive investment advisory service at Bernard L. Madoff Investment Securities never bought any securities. Instead, he used new investments to pay returns to existing clients.
DiPascali's cooperation has delayed his sentencing on his guilty plea to securities fraud, money laundering and other charges that carry potential penalties of up to 125 years in prison.
"I was loyal to him. I ended up being loyal to a terrible, terrible fault," DiPascali said during the plea.
DiPascali began working for Madoff in 1975, just after he finished high school. He has said he became aware of the fraud by the 1980s or early 1990s.
After the plea, U.S. District Judge Richard Sullivan twice turned down bail packages that were arranged for DiPascali and were supported by prosecutors. He called DiPascali's role in the fraud "crucial" and the potential sentence "astronomical." He asked for proof that DiPascali's cooperation had been significant.
He agreed to the $10 million bail in February but ordered that DiPascali remain under house arrest after his release and required that he and his wife forfeit all family assets except for an amount less than $300,000 to be agreed upon by the government, the defendant and the judge.
The government in April filed papers saying DiPascali's wife could keep $178,000 after the family gave up assets estimated to be worth more than $6 million. The government said the sales of three cars and a yacht alone totaled nearly $1 million.
It was unclear where DiPascali was headed Tuesday. In January, he and his wife, Joanne DiPascali, agreed to the sale and forfeiture of their Bridgewater, N.J., home, which is being prepared for its marketing and sale.
Items also surrendered by the couple included a Jet Ski, two motorcycles, two minibikes, a scooter and a snow blower, along with watches and jewelry.
The judge has asked prosecutors to notify him by letter before Nov. 17 whether DiPascali's cooperation has concluded and whether the parties are prepared to proceed with sentencing.
In a May 14 letter to the judge, prosecutors said DiPascali's cooperation was ongoing.
It confirmed that DiPascali's cooperation had been partly responsible for the charges brought against Madoff's former director of operations and the two computer programmers. The government said it expects to call DiPascali as a witness should those cases proceed to trial.
The government redacted several paragraphs from the letter, saying disclosure of all its parts would unfairly prejudice subjects of the investigation who haven't been indicted.
Prosecutors have said they expect to request leniency at sentencing in return for the cooperation.