/ Source: msnbc.com news services
Hurricane Danielle strengthened into a major Category 4 storm in the western Atlantic Ocean  early Friday, but computer models still showed it tracking in a northerly direction and away from key oil and gas producing areas in the Gulf of Mexico.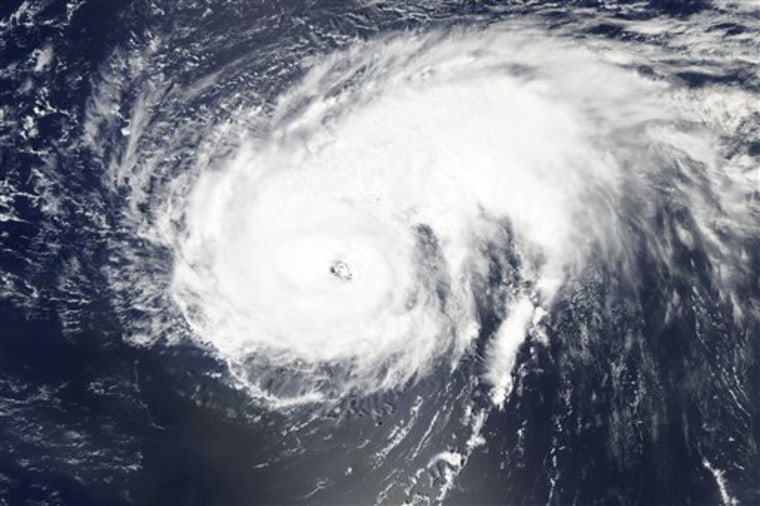 In its latest advisory, the National Hurricane Center said Danielle was located about 545 miles southeast of Bermuda, moving northwest at 12 mph with winds up to 135 mph from 110 mph late Thursday.
Some additional strengthening was possible during the next 24 hours before increasing wind shear weakens the storm later during the weekend.
The system was expected to gradually turn north and then northeast after passing to the east of Bermuda.
Danielle is the Atlantic season's first major hurricane. Any storm packing winds of at least 111 mph is ranked as "major" by the hurricane center.
Forecasters said swells churned up by Hurricane Danielle could reach parts of the U.S. East Coast by the weekend. Dangerous surf conditions were expected in Bermuda.
Farther east, Tropical Storm Earl was racing west over the Atlantic with winds near 45 mph. Forecasters expect Earl to become a hurricane by early Saturday. Another system is following Earl's tract and could become a depression soon.

In the Pacific off Mexico's coast, Hurricane Frank has weakened a bit with winds of 85 mph.