Huguette Clark, the reclusive 104-year-old heiress, is known as generous toward those who care for her, including her social secretary, who received a $10 million gift. It's now clear that her longtime nurse has also been a recipient: To her, Clark has given the money to buy four homes for her family.
Clark also has made gifts benefiting her attorney's family, including a dollhouse worth more than $10,000 and a $1.5 million security system for the settlement where the attorney's daughters and grandchildren live in Israel.
Cynthia Garcia, a paralegal who worked for two years for Clark's attorney, Wallace "Wally" Bock, described those gifts in an interview with msnbc.com. Garcia also said that Bock and Clark's accountant drafted a will that would have left money to Bock, trying repeatedly to persuade her to sign it — then joked about their client and cursed her behind her back when she would not sign the will.
The paralegal also said that attorney Bock called her last week after investigators started looking into Clark's affairs, encouraged her to leave town, and offered to pay for an attorney to represent her, who then told her not to talk to investigators or the press.
A spokesman for Bock acknowledged the gifts, but said that he acted "appropriately, professionally and consistent with her wishes."
Msnbc.com reported last week that the Manhattan district attorney is investigating the finances of the 104-year-old Clark, daughter of a Montana copper miner and heiress to one of America's great fortunes. The DA's Elder Abuse Unit has detectives looking at transactions in her bank accounts, as well as the sale of her Stradivarius violin for $6 million and a Renoir painting for $23.5 million.
Her wealth, estimated at half a billion dollars, is managed by her attorney, Bock, 78, of Queens, N.Y., and her certified public accountant, a convicted felon named Irving H. Kamsler, 63, of the Bronx, N.Y. The men have not been accused of a crime.
Full coverage: 'The Clarks, an American story of wealth, mystery and scandal'
Msnbc.com also reported that the attorney and accountant became the owners of the New York City apartment of another elderly client after his last will and testament was revised six times.
Private nurse on call
Clark is said to be alert and in good health for her age, but she left her Fifth Avenue apartment for hospital rooms some 22 years ago. A few years later, she hired a nurse through an agency, and that nurse has been with her ever since.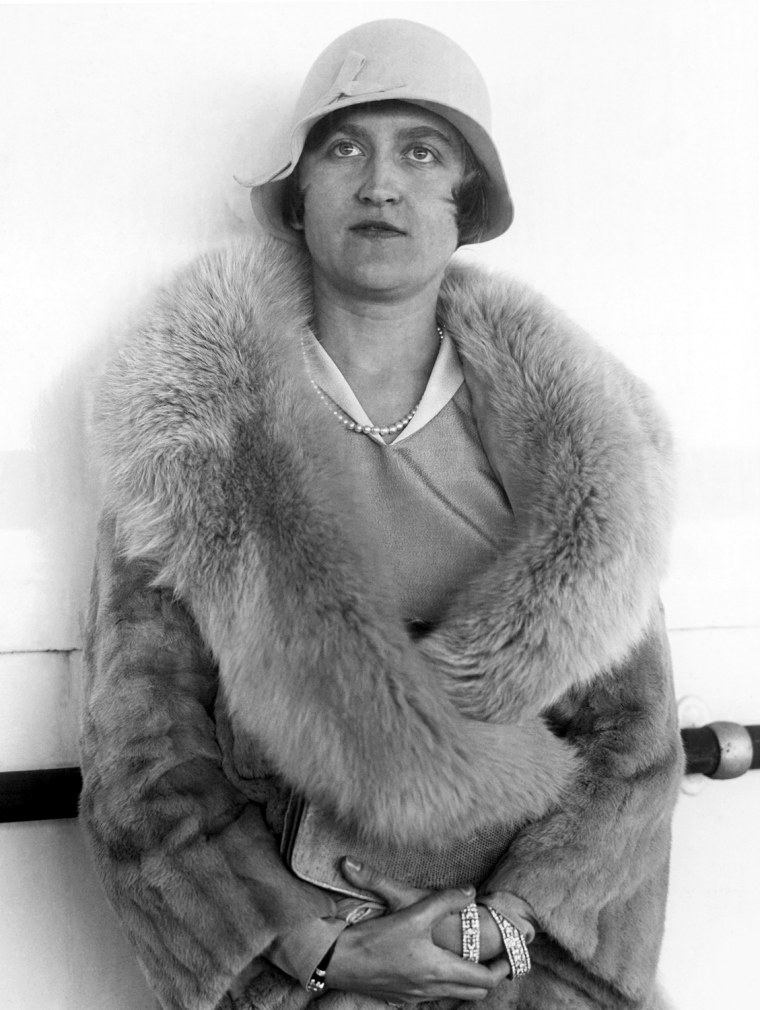 Hadassah Peri, 60, is an immigrant from the Philippines and a registered nurse. She has spent long hours at the hospital as Clark's private nurse and is on call 24 hours a day, according to her attorney, John P. Reiner. Property records show that Peri owns at least six properties in the New York area, including four that Peri's attorney confirmed were gifts from her employer.
Clark gave Peri the cash in 2000 and 2001 to buy two apartments in Manhattan, on E. 96th Street near Park Avenue, for Peri's children to use as dorms while they were in college, the attorney said. They're valued between $200,000 and $350,000 each, according to property records.
There also is a two-unit house near Sheepshead Bay, Brooklyn, near the Peri family home. Clark offered to buy this house so there would be room for Peri's visiting family to stay. It's valued at about $700,000.
Finally, there's a vacation house next to a golf course on the Jersey Shore near Long Branch, N.J., valued at about $500,000.
Peri referred all questions to her attorney, Reiner, who said Clark bought the four homes for Peri and her family as gifts to thank her for nearly 20 years of attentive service.
The paralegal
Cynthia Garcia, the former paralegal for Clark's attorney who has been interviewed by the DA, described expensive gifts that benefitted the family of attorney Bock — including the dollhouse and the security system. She first described these gifts in Saturday's New York Post.
Bock's spokesman, Michael McKeon, confirmed that those two gifts were made, but he said the paralegal has many of the details wrong and is just seeking "her 15 minutes of fame."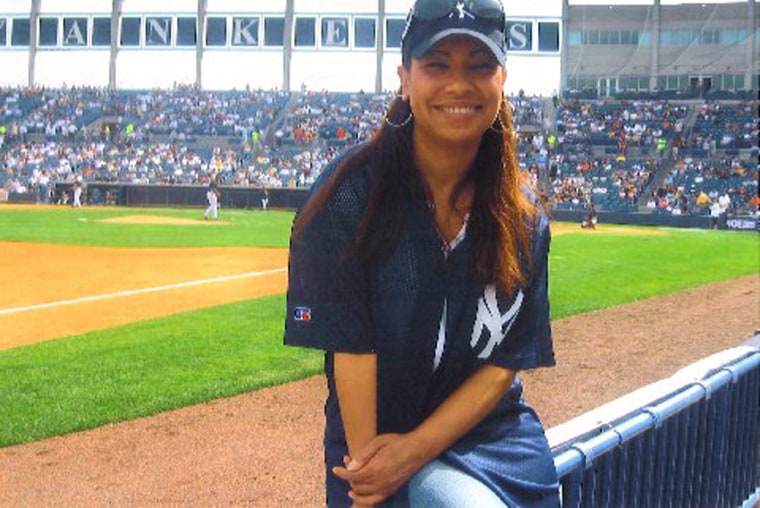 Cynthia Garcia, 42, worked for Bock from 2000 to 2002, and now lives in Florida.
She told msnbc.com that Clark gave Bock's granddaughter an antique Barbie dollhouse worth more than $1 million. Bock's spokesman, McKeon, said the dollhouse was neither an antique, nor a Barbie dollhouse, and was worth somewhere in the five figures, between $10,000 and $100,000.
Garcia also said Bock solicited from Clark a check for $1.5 million after the terrorist attacks of Sept. 11, 2001, to build the security system, which Garcia called a "bomb shelter," for the community in Israel where his daughters and their families live.
McKeon, Bock's spokesman, said Clark did make a donation of about $1.5 million to the community in Israel, but it was not to Bock's family. He said it was for a sophisticated security system for the community — not a bomb shelter — and that the money was handled scrupulously through an attorney in Israel, with money placed in an escrow account and paid out as needed for the installation. If Bock's family were to leave the community, McKeon said, the security system would stay.
New York state ethics rules prohibit lawyers from soliciting gifts from clients "for the benefit of the lawyer or a person related to the lawyer," but allow some gifts that are volunteered.
'Consistent with her wishes'
Huguette ("u-GET") Marcelle Clark is the last surviving child of William Andrews Clark (1839-1925), a copper miner and U.S. senator who in his time was described by The New York Times as neck and neck with John D. Rockefeller for the title of richest American. Huguette, born in Paris and married only briefly, had no children. She has lived as a recluse for several decades, leaving unoccupied her three empty homes in California, Connecticut and New York City. Her attorney, Bock, has said he is the first of her seven attorneys to meet her, and that even he has met her only twice.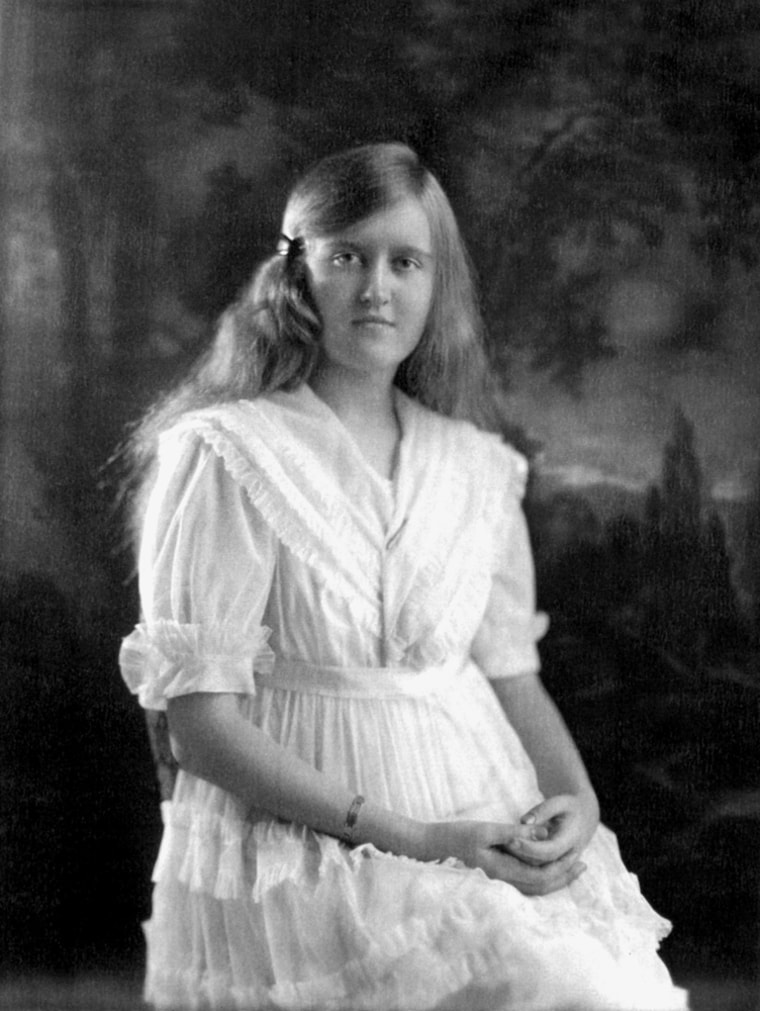 In an interview with msnbc.com, the former paralegal Garcia made several other claims about the conduct of Clark's lawyer and accountant.
Kamsler and Bock have not responded to repeated requests for explanation, but McKeon offered point-by-point rebuttals to some of Garcia's claims, and also issued a blanket statement on Bock's behalf:
"Ms. Garcia, over the last couple of days, has made a number of wildly inaccurate and reckless statements," McKeon said. "Both her credibility and her motivation are suspect. She appears to be a person attempting to garner her 15 minutes of fame.
"An independent review will demonstrate that Ms. Clark's affairs were handled appropriately, professionally and consistent with her wishes. For many years, Ms. Clark has insisted on maintaining her privacy. Despite the numerous inaccurate assertions being made, Mr. Bock will continue to fulfill his professional obligations to honor and enforce her requirement of privacy."
The paralegal and her former employer give different accounts of her employment. Garcia said she quit when she was disgusted by Bock's handling of Clark's affairs, was rehired with a raise when Bock begged her to return, and then quit again. Bock's spokesman said Garcia was fired for scheduling a vacation during a busy season, begged until she was rehired, and then quit without notice.
'The conversation'
In the interview with msnbc.com, Garcia said Bock and Kamsler — the attorney and accountant — would gather around a speakerphone from time to time for "the conversation" with Clark, who then was about 93 years old, urging her to sign a will.
Without one, under New York law Clark's estate would flow to her nearest relatives, descendants from her father's first marriage. These include her half-great-nieces and nephews with whom she has had only limited contact, partly because Bock and Kamsler have barred visits to her, some of the relatives have said.
"Every month, Wally would have the conversation, which would take place around 3 o'clock," Garcia said. "Wally would have a double scotch on the rocks. He'd call Irving over. They'd both get on speakerphone with Mrs. Clark. Her voice is very firm. Wally would say, I'm doing everything for your benefit."
But Clark would not sign a will, Garcia said.
"Wally would send over drafts, and she would mark them up in red pen and send them back with corrections. But then she'd say 'enough!' She never signed a will." At least one draft, Garcia said, would have left money to Bock, though Garcia said she couldn't be sure of the amount.
Bock's spokesman, McKeon, said Bock "would just be doing his job" if he encouraged his client to have a will. McKeon declined to say whether Bock was ever named as a beneficiary in one of the drafts.
Mrs. Clark was the object of jokes between Bock and Kamsler, Garcia said. "They were laughing about her. We've got to get a will — that stupid bitch," the former paralegal said.
McKeon said Bock always treated Clark respectfully.
'Everything has to go through me'
The pleading for a signed will was so insistent, Garcia said, that Bock's law partners pulled a joke at a holiday party, presenting him with a carefully prepared last will and testament with a fake Clark signature, naming him as a beneficiary.
When Clark would give expensive gifts to friends, such as the $10 million she gave her friend and social secretary Suzanne Pierre in 2000, Bock "would call her and yell at her to stop doing that," Garcia said.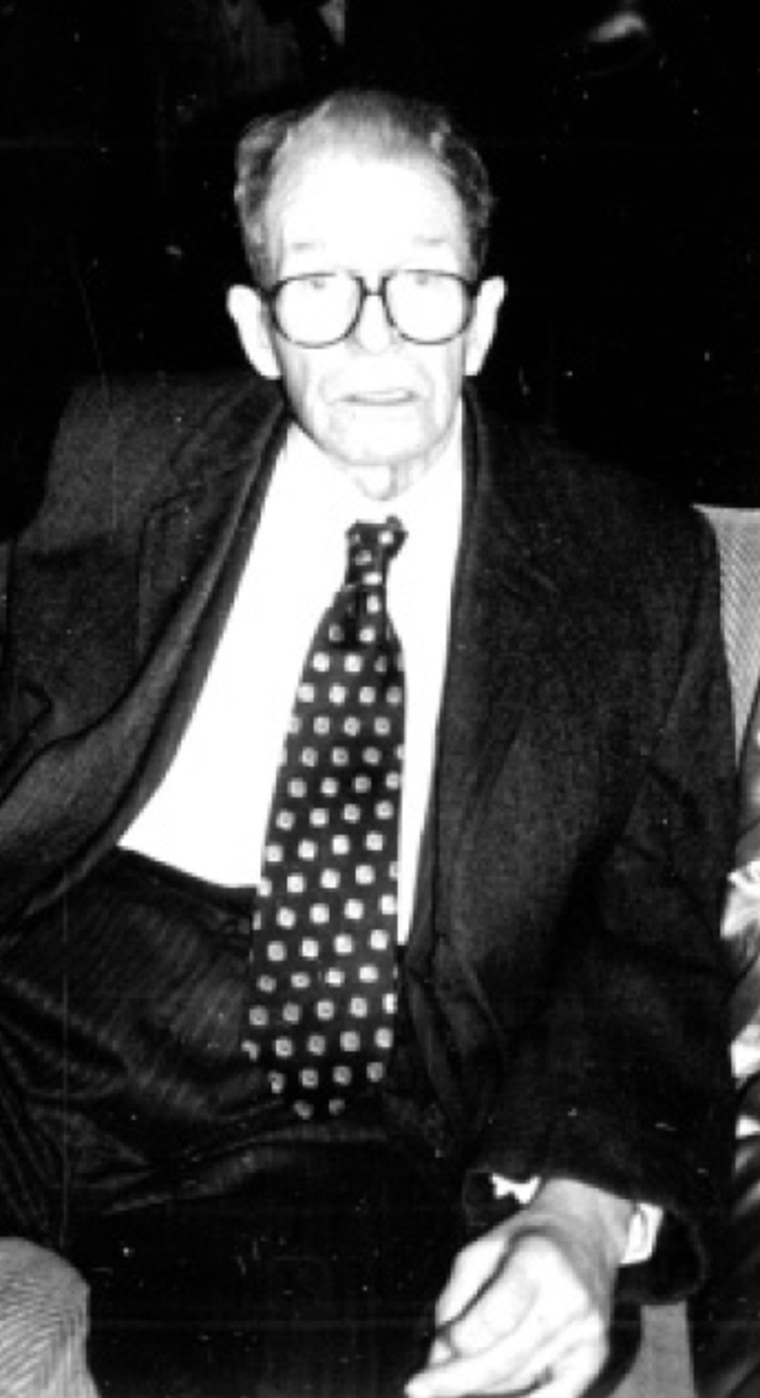 "The way he yelled at her, it was like a reprimand of a 12-year-old. He would really talk down to her. He scolded her. 'You don't do anything financial. Everything has to go through me. You don't just give things away.'"
Again, McKeon said, Bock was "just doing his job."
Bock would write large checks to himself from her account, Garcia said, before his semiannual trips to Israel to visit his children and grandchildren. "Fifty-thousand, seventy-five thousand dollars," Garcia said. "These were from her account, not his." She said she didn't know what the checks were for.
McKeon said he did not know anything about this, but that Bock has handled all of Clark's finances in an above-board manner.
An elderly client
Garcia also said she never met a man named Donald Wallace, although her signature is on a document testifying to his good health. Her signature is on a 2000 codicil, or amendment, to his will, a document that left Wallace's Manhattan apartment and $100,000 each to his attorney, Bock, and his accountant, Kamsler. Wallace was Huguette Clark's attorney before she handed her affairs over to Bock. The transfer of Wallace's property was described in a recent article on msnbc.com. Wallace's goddaughter and two neighbors said that he was suffering from dementia for several years before he died in 2002.
Garcia said it was indeed her own signature on the document, but looking at a photo of Wallace she said, "I don't remember seeing him." She also said she couldn't have affirmed, as the document says, that Wallace was "of sound mind, memory and understanding and not under any restraint or in any respect incompetent."
The other witness to the codicil, attorney Monica Regina Dempsey, was a junior associate in Bock's office in 2000 and now is an attorney for a hospital in New Jersey. She told msnbc.com that she doesn't remember one way or another whether she signed the Wallace papers, but that as an attorney she wouldn't sign a sworn statement that was not true.
McKeon said he didn't not know anything about the Wallace case. .
'Wrap me up and shut me up'
Garcia also said that Bock called her in Florida last week, after msnbc.com published the investigative reports, urging her to take a vacation and not to talk with anyone. Because Garcia's name was on the Wallace documents, which were published by msnbc.com, reporters were starting to call her.
"At that point I was frantic. I don't want these reporters stalking me," Garcia said. "I told him, I feel like your shenanigans have turned my life over. I'm going to my mother's. He said, 'They'll find you there.'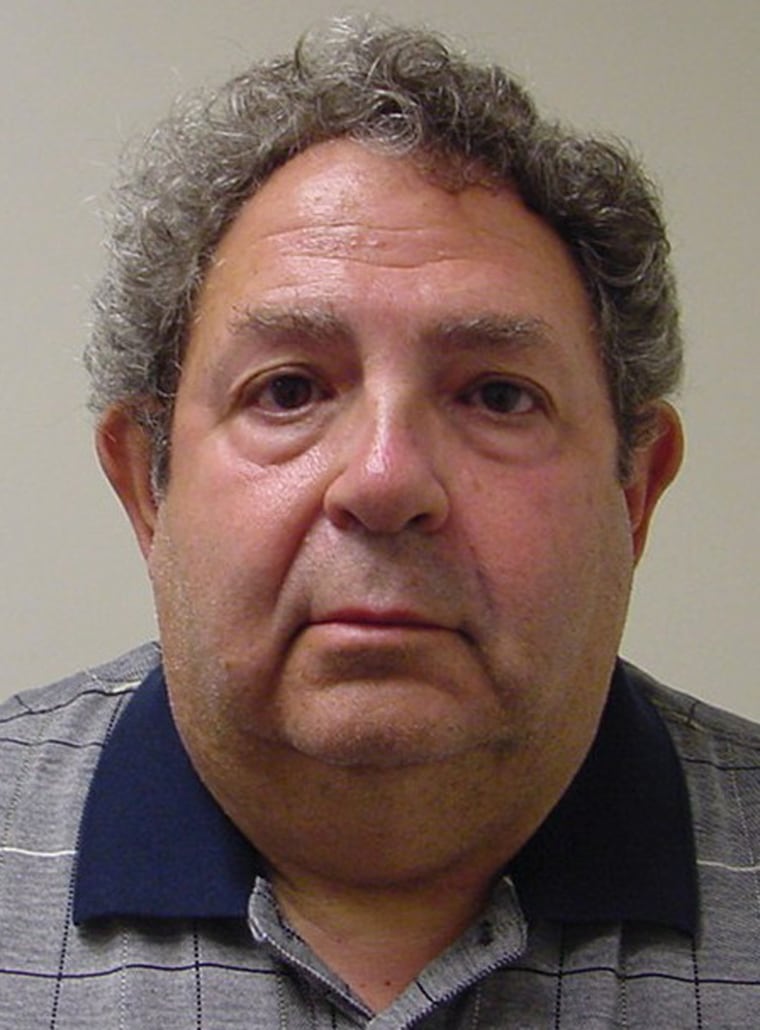 "He said, 'When's the last time you went on vacation? Wouldn't this be a fabulous time?' I said, 'I don't have the money.' He said, 'Something could be arranged.'"
Bock's spokesman, McKeon, said it was Garcia who initiated the conversation by calling the accountant Kamsler, complaining that the press was hounding her, and that Kamsler passed the message to Bock, who called her back. McKeon said Bock did not offer to send her on vacation, but that Garcia made the suggestion, fishing for Bock to pay for it.
The paralegal said she then received a call from McKeon, Bock's spokesman, offering for Bock to pay for an attorney for her. McKeon, a former newspaper reporter in New York, has handled communications for former Mayor Rudy Giuliani's presidential campaign and former Gov. George Pataki.
"He said, 'Bock is offering you an attorney to protect and guide your interests' and to guide me in the the right way," Garcia said. She said she then heard from a Florida attorney, who told her "not to talk to nobody."
"They want to put me in a box and wrap me up and shut me up," Garcia said.
McKeon said that he did offer on Bock's behalf to pay for her attorney, and did have an attorney in Florida talk with her, but instead she decided not to hire any attorney, so far as he knows. But the offer, he said, was "not inappropriate or unethical," McKeon said. "She's a former employee of the firm. She's going to be talking with the district attorney, and anyone in that situation would want an attorney."
"It was to be her lawyer, regardless of who would pay," McKeon said. "It would be her independent adviser to help her through this."
As for Bock's handling of the reclusive heiress's affairs, McKeon said, "Over the years, Ms. Clark has made all of her own decisions — including insisting on maintaining her privacy.
"In short, she has lived her life the way she has wanted to. After more than 50 years as an attorney, Wally Bock has an excellent reputation and an unblemished record."
In April, without fanfare, Clark gave $10,000 to the Paul Clark Home, a charity which her father established for homeless and orphaned children in honor of his late son in Butte, Mont., where he built his fortune. The director of the home wrote to Clark in March after seeing the first part of msnbc.com's Clark narrative, and reported receiving a check and a letter from Bock.
The Paul Clark Home still needs another $65,000 to do some painting, and to fix its roof and gutters.
---
Related content
More links for "The Clarks: An American story of wealth, scandal and mystery":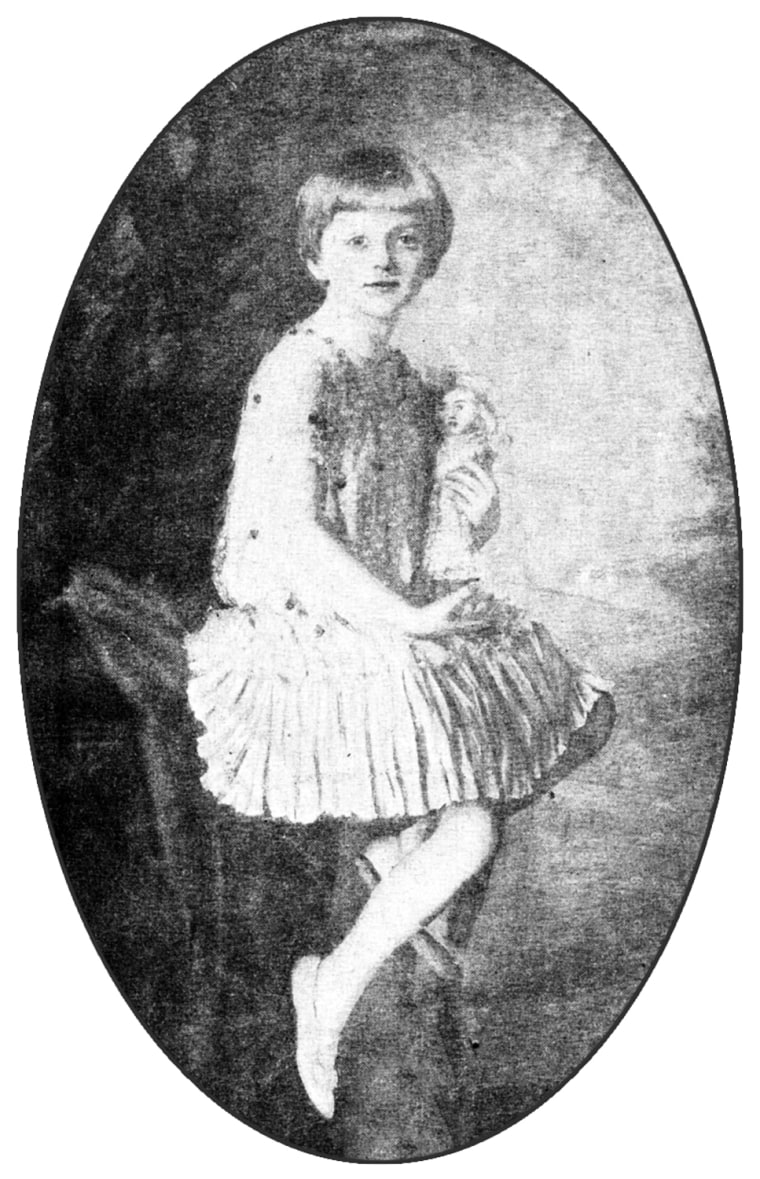 All of msnbc.com's reports and the TODAY Show videos on Huguette Clark are gathered at clark.msnbc.com.
Part one of the investigative report: At 104, mysterious heiress is alone now
Part two: Who is watching Huguette's millions?
The photo narrative from February on Huguette Clark and her empty mansions
A PDF file for printing the photos
Notes and sources on the Clark family