Honda Motor Co.'s redesigned Civic LX small sedan dropped precipitously in Consumer Reports ratings and no longer rates well enough to be on the publication's "recommended" list, the consumer magazine said Monday.
The Civic fell from "very good" in the previous Consumer Reports ratings of small sedans in the U.S. market, and was rated next-to-last of 12 models tested.
Consumer Reports criticized the new Civic for a choppy ride and excessive road noise, but on the positive side, said it gets the second-best fuel efficiency among small sedans, behind only the Toyota Corolla.
"While other models like the Hyundai Elantra have gotten better after being redesigned, the Civic has dropped so much that now it ranks near the bottom of its category," said David Champion, senior director of Consumer Reports' Auto Test Center in Connecticut.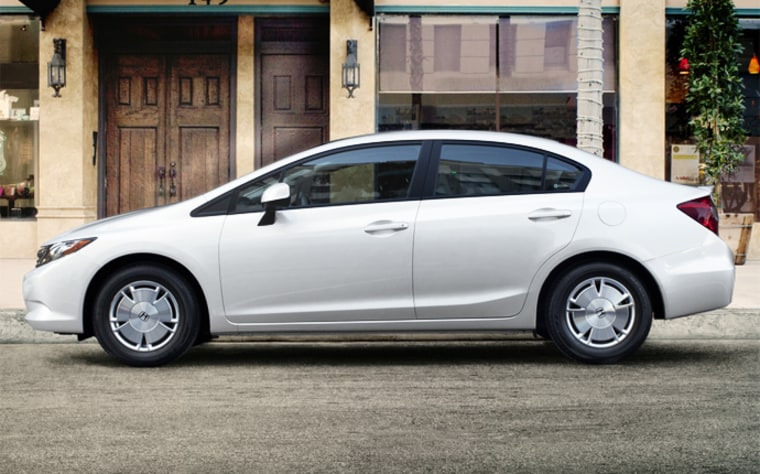 The Elantra was on top of the magazine's ratings for small sedans.
American Honda, in a statement, said it disagrees with the Consumer Reports assessment of its small sedan, whose predecessor models have often been top-rated by Consumer Reports.
"In virtually every way, the completely redesigned 2012 Civic is a step forward," Honda said. "The new Civic excels in areas that matter to small-car customers, including fuel efficiency, safety and reliability."
Consumer Reports said in a statement that competition among small sedans has intensified with redesigned entries this year.
It said redesigned models scoring "very good" included the Ford Focus and the Kia Forte.
The new Chevy Cruze also fared well but was criticized for its fuel economy.
The Civic scored next-to-last among the dozen small sedans tested, ahead of only the Volkswagen Jetta, which is also redesigned for 2011.
"Some older-design small sedans, like the highly efficient Toyota Corolla, the roomy and quiet Nissan Sentra, and the sporty Mazda3 remain competitive," Consumer Reports said.