In this age of digital wizardry in filmmaking, doing things the hard way is a perversely effective way of standing out. It worked for Nick Gurewitch and his friends, who shot a web comedy series on 16mm celluloid. And it sure seems to be working for Evan Glodell, who not only wrote, produced, directed, co-edited, and starred in his new feature film "Bellflower" — he freaking made the cameras he shot it on. His Coatwolf Model II digital cinema camera looks like a steampunk wet dream, from the old-school bellows on the front to the hand-machined nameplate on the side.
But why did Glodell build it in the first place? One reason is simply because he could: the Coatwolf Model II is just the latest project in Glodell's longtime "camera-hacking" habit. His first attempt, 10 years ago, was handmaking a 35mm cine lens adapter for the cheap camcorder he was shooting his personal short films with. "You could buy them, of course, but they cost like $10,000 at the time," he tells Co.Design. "So I figured I could just build one myself."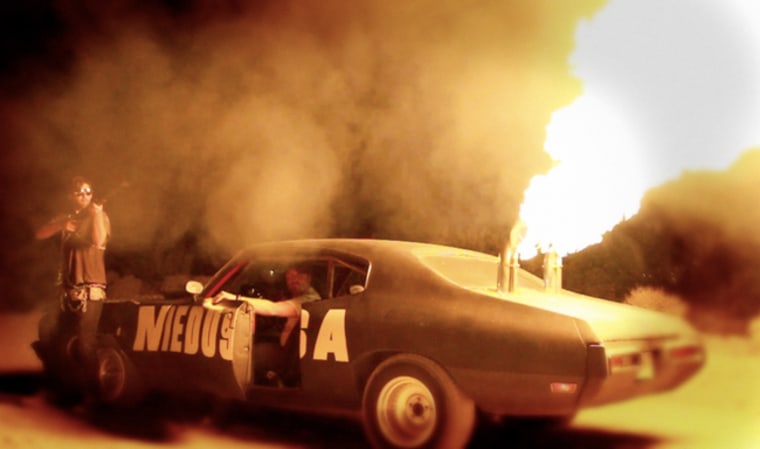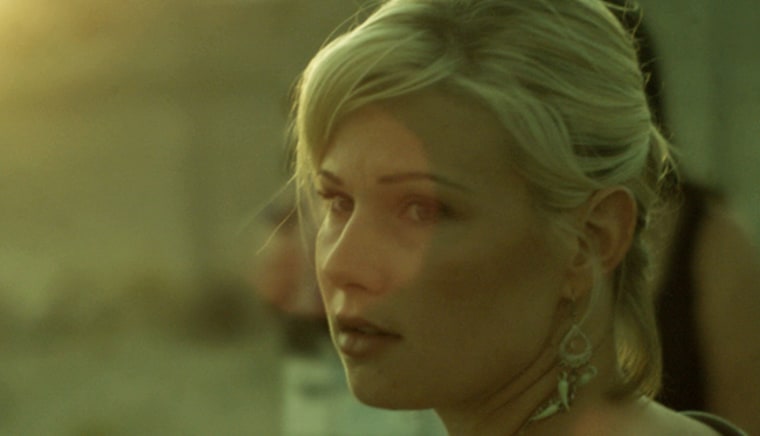 The other reason that the Coatwolf Model II exists is because Glodell wanted cinematic looks that he didn't think he could get with standard-issue gear. Glodell knew that "Bellflower's" wacko plot — which follows "two friends who spend their time building flamethrowers and other weapons in the hope that a global apocalypse will occur and clear the runway for their imaginary gang," according to the press kit — would require highly stylized visuals, so he decided to push his camera-tinkering skills to the limit.
Glodell's "heavily hacked" camera started life as an SI-2K digital cinema camera from Silicon Imaging, which Glodell got his hands on by cold-calling the company until they would let him play with one. (He's now close friends with "all the folks there," he says.) The Model II combines the SI-2K's digital cinema chip with an utterly enormous 4x5 imaging plane — the same size favored by fine-art still photographers. That's why the Coatwolf Model II looks almost like two cameras Siamese-twinned together: It's essentially a large-format view camera whose ground glass is "filmed" by a Hollywood-quality digital camcorder.
"This camera does things that no other camera on the planet can do," Glodell says. "It can do tilt-shift effects with any lens. It can make a Steadicam shot from five feet away look like a telephoto shot from 100 feet away. It's like looking out of a whale's eye."
Granted, homemade cameras don't have great tech support — "shooting this way may have made our production last twice as long and be twice as trying," Glodell admits. But he says the trade-offs were worth it. It certainly was enough to impress the juries at Sundance and SXSW, where "Bellflower" screened this year. Does this mean he's going to build a new camera for every movie he makes from now on? "That wasn't the plan when I started 'Bellflower,'" he says, "but yeah, that'll probably be the case."
More from Fast Company: