A good laptop should last five hours on a charge. A great one will give you nearly a full workday's worth of juice for surfing the web, checking e-mail and social networking updates.
That's why we made the cut-off for this elite group of portables seven hours. All of these machines were able to surf the web continuously with the screen on 40 percent brightness (about the default level when you unplug a notebook) for at least that amount of time. Want to work and play all day without having to hunt for an outlet? Read on.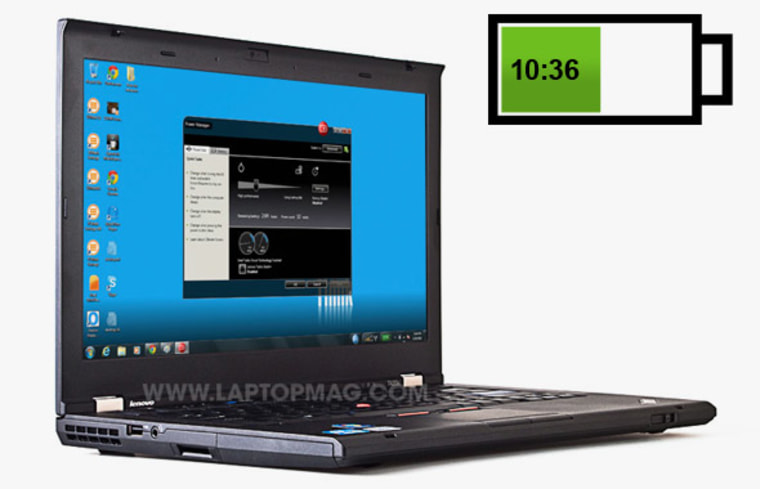 Lenovo ThinkPad T420 (10:36)
A 14-inch powerhouse, the Lenovo ThinkPad T420 delivers all-day endurance at an affordable price.
ASUS U31SD-A1 (9:39)
Graphics muscle and very long battery life combine to make the 13-inch ASUS U31SD-A1 a worthwhile thin-and-light laptop.
HP Pavilion dm4t (7:02)
An aluminum body, fingerprint reader and all-day battery life make the HP Pavilion dm4t an excellent laptop at an affordable price.
Sony VAIO Z (11:19 w/ slice)
The VAIO Z offers unparalleled speed and portability along with a first-of-its kind dock that adds discrete graphics — if you're willing to pay the price.
Sony VAIO S (10:42 w/ slice)
The Sony VAIO S' impressive performance, light weight and powerful graphics make it a solid contender in the ultraportable laptop category.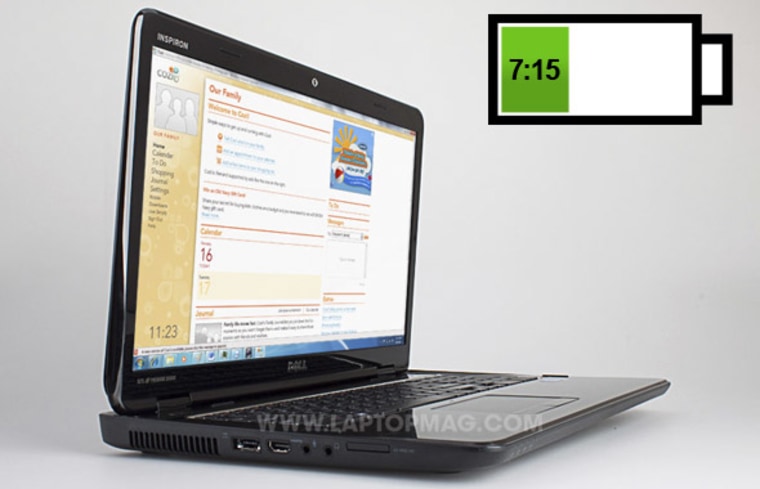 Dell Inspiron 17R (7:15 w/ 9-cell)
The Dell Inspiron 17R delivers strong graphics performance and audio for a good price, along with fun switchable lids.
Alienware M11x R3 (8:01)
A second-generation Core i5 processor and beefier graphics make the Alienware M11x R3 one powerful gaming ultraportable.
Lenovo ThinkPad X1 (8:00 w/ slice)
Thanks to its fast performance, superior keyboard, ultra-bright display and much-improved audio quality, the ThinkPad X1 is the best all-around business ultraportable.
Lenovo ThinkPad X220 (20:18 w/ 9-cell and slice)
A fast Core i5 processor, well-designed clickpad and epic endurance help the 12-inch Lenovo ThinkPad X220 rise to the top.