/ Source: msnbc.com staff and news service reports
The school superintendent in California who is forgoing hundreds of thousands of dollars in pay and benefits to help offset budget cuts to his school district has decided to give away even more.
Fresno County Superintendent Larry Powell recently volunteered to return more than $288,000 in annual salary and benefits for the next three-and-a-half years of his term. He technically is retiring, allowing him to collect a six-figure annual pension, then will be rehired with a $31,000 salary.
In an interview with Ed Schultz on msnbc cable TV's "The Ed Show" on Tuesday, Powell said that he would donate that $31,000 salary to charity.
"I want to make sure people understand that there are a lot of hurting people out there," Powell said. "It's time for us to step up and do something. America has always given. It's a time to do that thing right now."
In an arrangement worked out with the district, Powell will retire on Thursday and then be hired back to fill the remainder of his four-year term. Powell will collect his retirement of roughly $200,000 a year while working fulltime for the district. But the salary he would be earning as superintendent stays in the general fund budget and is now going toward at-risk educational programs.
By staying on the job, the 63-year-old Powell saves the district from having to pay another superintendent's salary. He had to give up his $250,000 life insurance policy and will go on his wife's health care plan.
Because he retired early, Powell said he'll receive $28,000 a year less in pension payments for the rest of his life than he would have earned had he stayed on the district's payroll until the end of his term.
Powell said that if he lives to be 87, the current age of his parents, the early retirement will cost him $900,000 in reduced pension benefits, including $200,000 less in earnings for the remainder of his term.
Until his term expires in 2015, Powell will run 325 schools and 35 school districts with 195,000 students, all for less than a starting California teacher earns.
Powell said that the decision on giving up the money was not reached lightly and came after long discussions with his wife.

"How much do we need to keep accumulating?" Powell said last week. "There's no reason for me to keep stockpiling money."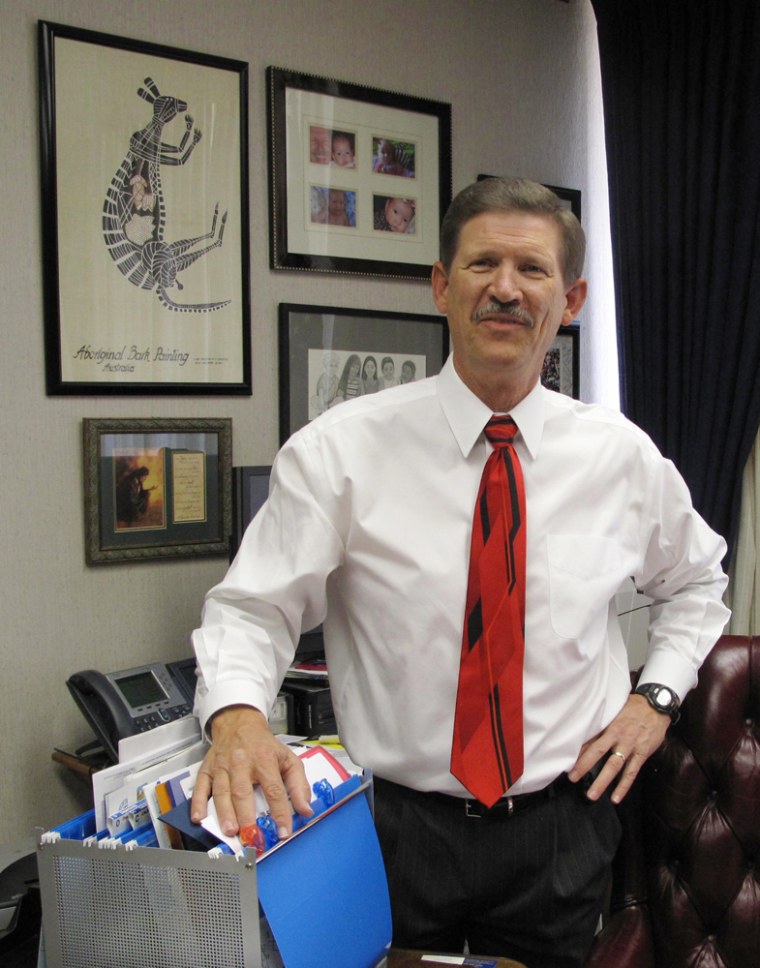 After an AP story ran about his initial pay sacrifice, U.S. Secretary of Education Arne Duncan phoned Powell Monday to thank him for his generosity.
"Larry Powell's leadership is an absolute inspiration," Duncan said in a statement. "Through a lifetime of dedicated service in education and his generosity, he has made it clear that he is personally and professionally invested in the students, parents, teachers and principals in Fresno. They are very lucky to have him."
Powell's exploits also drew praise in an editorial Monday in the Contra Costa Times, which began: "Every once in a while a news story comes along that restores our faith in the basic goodness of humanity. The story of Fresno County School Superintendent Larry Powell is just such a case."