/ Source: InnovationNewsDaily.com
When a Stanford University professor first offered a free online version of his "Introduction to Artificial Intelligence" class, he attracted 160,000 students from around the world. Now he has given up his tenured academic position to create a startup that could deliver university-level education for low cost to anyone with an Internet connection.
The move by Sebastian Thrun, a computer scientist who has worked on Google's self-driving cars, came as a surprise announcement first reported by Reuters at the Digital Life Design conference held in Munich, Germany, Jan. 22-24. But his startup idea, called Udacity, joins a growing number of tech-driven efforts to revolutionize the traditional classroom model that has prevailed for hundreds of years.
"Having done this, I can't teach at Stanford again," Thrun said. "You can take the blue pill and go back to your classroom and lecture to your 20 students, but I've taken the red pill and I've seen Wonderland."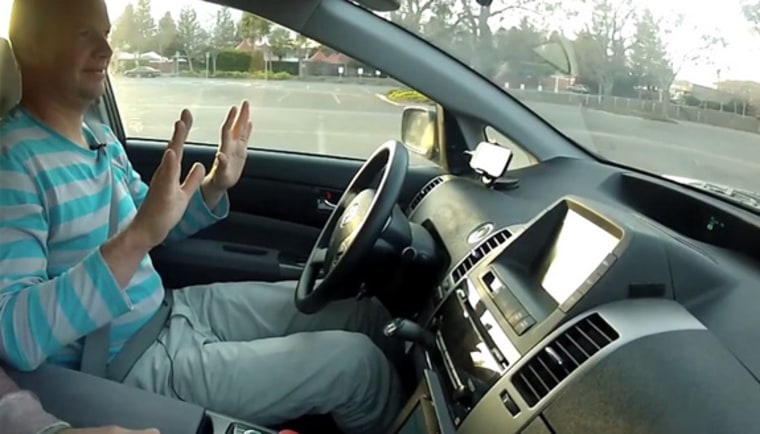 Thrun cited the inspiration of Salman Khan, a hedge fund analyst in Boston, who first created online videos about math to tutor his younger cousins. Khan has since created more than 2,700 videos for the nonprofit Khan Academy with backing from Google and the Bill & Melinda Gates Foundation.
Another initiative, by The Jack Parker Corp. and Big Think, called " The Floating University," aims to offer online Ivy League courses a la carte for a relatively cheap cost.
The new Udacity startup offers two courses so far — "Building a Search Engine" and "Programming a Robotic Car." The first course is taught by David Evans, a computer scientist formerly at the University of Virginia, and Thrun teaches the second course.
The first online course Thrun offered at Stanford gave him plenty of personal lessons. He was shocked by the dizzying popularity of the online course, but even more surprised as the students attending the actual Stanford lecture dwindled from 200 in-person attendees to just 20 or 30 students.
"These are students who pay $30,000 a year to Stanford to see the best and brightest of our professors, and they prefer to see us on video?" Thrun recalled in his Digital Life Design presentation. "This was a big shock to us."
Apparently even the Stanford students preferred watching the classroom lectures as online videos on their own time. Thrun and Peter Norvig, director of Google Research and a Stanford colleague at the time, spent hours creating such videos with nothing more than a camera, pen and napkin, and quizzed students through online software.
Online education can also leverage the "flipped classroom" technique used by a few innovative educators, Thrun said. Students watch lectures on their own so that teachers can spend their time and energy helping students solve problems.
Many of his online students have written to share their stories with Thrun. One student told of finishing online assignments in between mortar and rocket attacks in Afghanistan. Another described herself as a single mother of two young children who suffered from both job and family worries.
"I took the midterm this weekend, mostly while holding a teething infant," said the anonymous mother. "None of my other issues have gone away. But I feel more determined than ever to see this through … for myself."
You can follow InnovationNewsDaily senior writer Jeremy Hsu on Twitter @. Follow InnovationNewsDaily on Twitter @, or on Facebook.