/ Source: The Associated Press
Afghanistan joined the U.S. military in criticizing Pakistan's offer of amnesty for al-Qaida and Taliban fighters holed up along the border, saying going "soft" on terrorism will undermine the battle against insurgents threatening landmark Afghan elections.
The remarks by President Hamid Karzai's spokesman came as the bullet-riddled corpses of 10 Afghan government soldiers were found dumped along the rugged frontier.
Asked about the amnesty, spokesman Jawed Ludin said a hard-nosed approach was needed to "clear the area of terrorist elements."
"We are concerned about being soft on terrorists," Ludin told reporters. "They rather require a tougher treatment from us, from the government of Pakistan, from our partners in the coalition."
American and Afghan officials have praised Pakistan for a bloody crackdown in its South Waziristan tribal region in March.
Still, the operation failed to net any top al-Qaida men. Islamabad has now offered to let hundreds of foreign fighters stay in Pakistan if they renounce violence.
On Saturday, the Pakistani government extended by one week an April 30 deadline for foreign militants to surrender. Despite a threat of renewed military action, none have taken up the offer.
U.S. wants action
The top U.S. commander in Afghanistan said Monday he was watching closely how Pakistan dealt with the rebels, but said a "significant" number of Arabs, Chechens and Uzbeks had to be "killed or captured."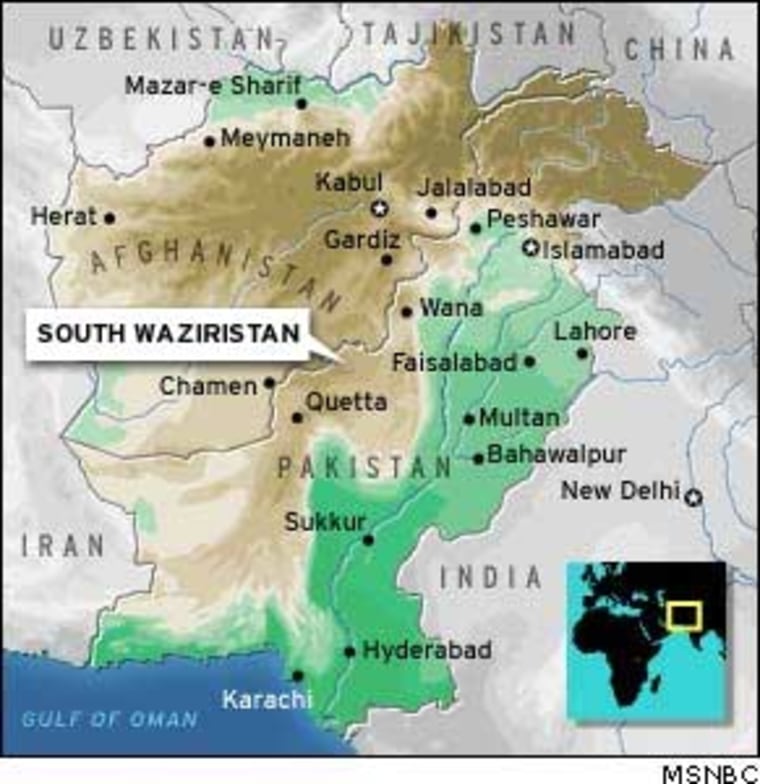 "It's very important that the Pakistani military continue with their operations to go after the foreign fighters in particular, who in my view will not be reconciled," Lt. Gen. David Barno said.
Pakistan Army spokesman Maj. Gen. Shaukat Sultan insisted there was no rift with the United States.
"We also say that the foreign elements in our tribal areas must surrender, otherwise they will be killed," Sultan said Monday.
Attacks on U.S. and Afghan forces across the border from Waziristan are frequent, and militants often melt back into the mountains toward Pakistan.
The two-week operation in South Waziristan killed more than 120 people. But officials say hundreds of armed militants escaped to caves near the border.
"Afghanistan, of course, continues to suffer from infiltration," Ludin said, citing recent attacks that have pushed the death toll from violence in Afghanistan this year to over 300.
Ten Afghan soldiers killed
In the latest incidents, the governor of Zabul province said troops found the bodies of five soldiers from the new, U.S.-trained Afghan National Army on Tuesday, a day after they were abducted by suspected Taliban on the country's main highway.
Hours later, the corpses of five Afghan militia soldiers were discovered on a mountainside in neighboring Kandahar province.
A senior Afghan military commander, Khan Mohammed, said Taliban assailants killed the men during an attack on a local government office just after midnight.
Many victims have been Afghan civilians. The latest such death came in a battle between U.S. special forces and police after an apparent mix-up at a checkpoint near Gardez, some 60 miles south of Kabul. The gunfight killed a worker at a school.