/ Source: msnbc.com contributor
Someone approached me the other day whose life you hold in your hands. John Stuart Katz is at high risk of dying if he gets the flu. It is up to you not to kill him. And it is up to your government to do more than it has to date to make sure that you cannot insist on putting his life at risk.
When I spoke with him recently, Katz wanted to know if I had any "connections" to help him get a flu shot. Five years ago he underwent a kidney transplant using an organ donated by his wife. At 66, Katz takes medicine that helps his transplanted kidney keep working, but which also weakens his immune system. As a professor, he is constantly exposed to coughing and sneezing in classrooms. But his doctor has no flu vaccine and Katz is afraid he might die if he catches the flu. And he should be worried since he's in a very high-risk category.
I told him I did not have any connections but I would see what I could do. What I did not tell him was that at least four doctors have asked me if I wanted to get a flu shot even though I am not in any of the high-risk categories. I told them no. And if you are not over the age of 65, under the age of 2, pregnant, living in a nursing home, someone who works with patients in hospitals or nursing homes, or someone with an immune disorder — the people at the greatest risk of dying from the flu — you should say no to a flu shot, too.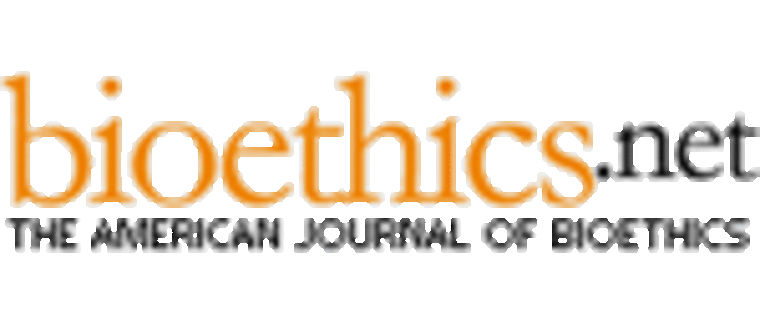 As we all know, there is not enough flu vaccine to go around. This is not the first such shortage to hit the United States — there was not enough flu vaccine last year — but this year is much worse. A huge portion of the supply disappeared when British regulators found that flu vaccine made at a plant operated by Chiron Corp. in Liverpool, England, had been contaminated with bacteria. How this mistake happened no one seems to know — or at least no one is saying. What is clear is that 48 million doses of flu vaccine that were due to come to the United States are not going to make it to our clinics, hospitals and doctors' offices for distribution.
An ethical challenge
This situation poses a direct ethical challenge to each and every one of us. Are you going to try and wangle your way to a flu shot even if you are not in one of the high-risk groups? Are you going to try and shove Katz out of line?
I hope the answer to that question is no. It is ethically inexcusable to put someone else's life at risk by using a medical resource that you do not need. It is very clear what the right thing to do in this situation is, but will Americans do the right thing? Maybe not. Consider these examples:
At Louisiana State University any student who wants a flu shot is apparently getting one. Students receiving shots at the student health center are not being screened to be sure that they're in one of the high-risk categories.
In Pennsylvania and Colorado, jerks have broken into physicians' offices and stolen flu shots.
Hospitals across the country are getting offers from greedy wholesalers eager to supply them with flu shots for $800 when a shot should cost about $10.
Some doctors are vaccinating their families, friends and long-time patients, even if they're not in high-risk categories. Meanwhile, dozens of nursing homes say their residents cannot get any shots.
Some chain stores where many people go to get their annual flu shots are giving them out no questions asked.
The Internet is full of quacks and creeps offering alternative "treatments" for the flu.
It's time for the government to act
If we can't guarantee that each of us will do the right thing, then maybe the government should take steps to make sure we do. So far, about the only noise from Washington concerning the vaccine emergency is that President Bush and other administration officials have been in the highly prized and closely contested state of Florida promising to supply older residents there with flu shots.
The Bush administration has also suggested Canada as one possible source for extra vaccine. But the degree of hypocrisy in turning to the north for vaccine — when the president and his health officials have been bellowing all summer that drugs from Canada are not safe — is impressive. And it is not clear that our neighbors over the border will come through.
While vaccine maker Aventis Pasteur has promised to supply an additional 2.6 million flu shots by January, these doses may be too little too late. The flu season usually peaks in January and most people should receive their shots in October or November in order to build up immunity before the worst of the season strikes.
Preventing a public health disaster
We are facing a potential public health disaster and bolder steps are needed. The federal government should declare a national emergency and so should state officials. More than 30,000 people die each year from the flu — and that is when we have a lot more vaccine to go around. This season could be far worse than usual in terms of deaths.
First, the government needs to take control of all flu vaccine supplies. It needs to insure that doctors and nurses only give these shots to people, like Katz, who need them the most. The government also needs to levy stiff fines against any health-care institution that knowingly gives vaccine to any patient not in a high-risk group. And it needs to lower the regulatory barriers that keep vaccines used in Canada, Britain, France, Taiwan and Japan from entering this country.
I would like to think that when faced with a moral crunch most Americans do the right thing.  And most of us have done so in the face of this crisis. But it does not take a lot of people conniving to get to the front of the flu-shot line to put other people's lives at risk.
C'mon Washington. Let's go governors. Make it a crime to try and shove old people, babies and the chronically ill out of our lifeboat. Don't make Katz and others like him beg for their lives.
Arthur Caplan is director of the Center for Bioethics at the University of Pennsylvania.