/ Source: Independent Traveler
If the first thing that comes to mind when you read the words "Catskill Mountain Region" is the movie "Dirty Dancing," keep reading. Though there are plenty of family-friendly resorts that still operate in the area (minus the dirty dancing), today's Catskills is much more than a place to torture your kids with endless hours of bunny-hopping and crafts.
Take Greene County, one of the four counties that make up the sprawling region, for instance. During the winter, it offers skiing and snowboarding at Hunter and Windham Mountains, while in the summer the area offers a variety of hiking trails, water parks and game farms.
The Basics
"The Catskills," as this region is referred to, is made up of four counties. Each county – Delaware, Greene, Ulster and Sullivan – has its own personality, but you'll find that each is family-friendly and offers a range of activities for adults and kids alike.
How to Get ThereBy car, the Catskills are about a two-hour drive from New York City. The region is also accessible via bus and train, but since much of the area is rural, it helps to have a car to get around during your visit.
What to Do IF YOU'RE TRAVELING WITH KIDS UNDER 7
Catskill Game Farm – Catskill
The family-run Catskill Game Farm features a wide array of animals from over 150 species. Kids will enjoy looking at the lions, camels and exotic birds, but they'll love to have the chance to feed the lambs, goats and pot-bellied pigs from bottles in the animal nursery. Admission is $17.95 for adults, $12.95 for children ages 4 through 7 and free for kids under 3. Bottles for feeding the baby animals are $1.50 each.

Catskill Mountain Railroad – Mount Pleasant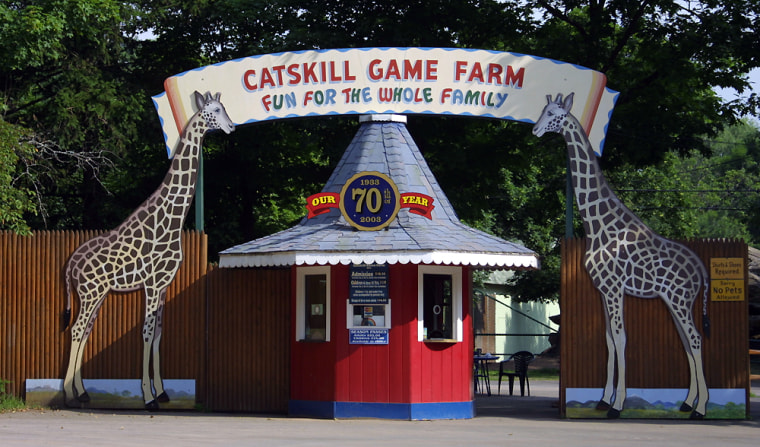 This 14-mile scenic ride between Phoenicia and Boiceville, NY along the Esopus Creek takes 90 minutes and is a lovely way to spend an afternoon enjoying the beauty of the Catskills. Have your kids keep their eyes peeled for bald eagles, blue herons, hawks and deer along the way.

At Phoenicia, step into the past by visiting the historic 1900 railroad depot, home of the Empire State Railway Museum. Tickets cost $12 for adults, $8 for kids age 4 through 11 and free for kids under 4. The scenic train operates weekends and holidays late May through late October.

IF YOU'RE TRAVELING WITH KIDS AGES 7 – 10

Zoom Flume – East Durham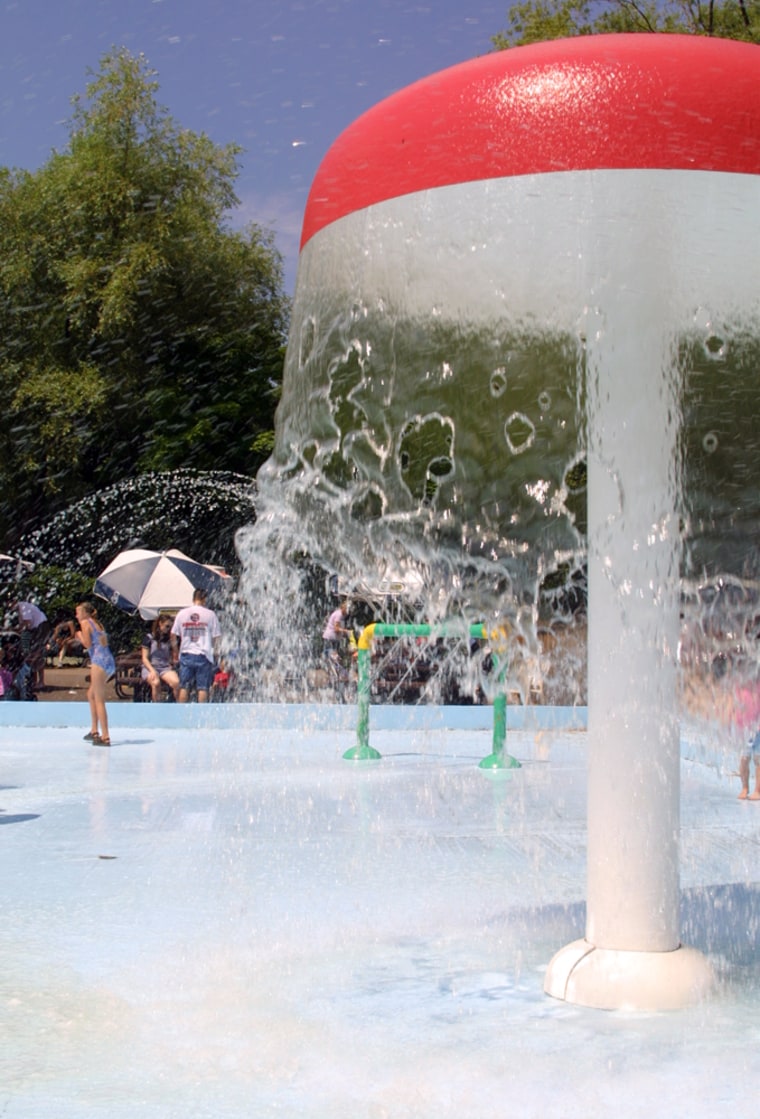 The Zoom Flume is the largest water park in the region, with a variety of water slides, including chutes, mat slides, tube slides and a slide-racing track. For the less adventurous, the park also has a Giant Lagoon Activity Pool and a Lazy River Float. The Zoom Flume is open late June through Labor Day. Admission is $20.95 for kids over 7 and $17.95 for kids 7 and under. Infants are allowed into Zoom Flume free of charge.

Apple Pond Farming Center – Callicoon Center
This horse-powered, organic farm offers educational fun where kids and adults alike can learn about things like goat milking, wool spinning, horse breeding and training, and how to raise goats and sheep. There are also horseback riding lessons available.

Supersonic Speedway and Fun Park – East Durham
This mini-amusement park features go-karts, miniature golf, batting cages, a shooting gallery and an arcade. Perfect for mindless, harmless family fun.

IF YOU'RE TRAVELING WITH PRE TEENS

Delaware and Ulster Rail Ride – Arkville
A scenic ride on this historic train will take you through villages, farms and mountains along the east branch of the Delaware River. Round trip excursions from Arkville to Halcottsville and Roxbury depart on weekends from the end of May through October. Trains also depart Wednesday through Friday during July and August. However, kids wil perhaps enjoy the "theme rides" most of all. On select dates, the rail ride will feature excursions such as an "Old West" theme where the infamous Catskill Mountain Rail Riders attempt to take over the train.

Kaaterskill Falls – Hunter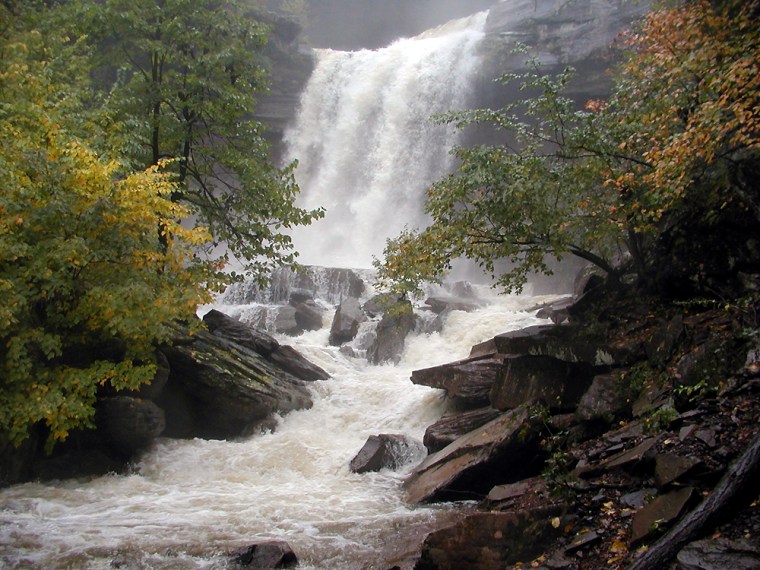 Kaaterskill Falls, the tallest double-tiered waterfall in New York, is a great place to spend a few hours exploring on your trip to the Catskills. The hike is only one mile round-trip, but is steep and rocky in places – be sure to wear appropriate footwear. Admission to the trail and nearby parking (there is a small lot across the way and about a quarter-mile up on Route 23A) is also free.

Hunter Mountain SkyRide – Hunter
Kids will enjoy the trip up Hunter Mountain on the area's longest chairlift ride. The one-mile ride takes passengers to the summit of the mountain where they can enjoy beautiful views of mountains in three states – the Berkshires in Massachusetts, the Green Mountains in Vermont and the Catskill Mountains in New York. The SkyRide operates on Saturdays and Sundays only from mid-July though mid-October. Tickets are $6 for adults, $4 for kids ages 7 through 12 and free for kids under 7.
IF YOU'RE TRAVELING WITH TEENAGERS
Mountain Biking at Plattekill Mountain – Arkville
Come April, Ski Plattekill becomes Bike Plattekill. The area's premiere mountain-biking destination offers chairlift rides to the top so kids can enjoy riding the trails on their mountain bikes with ease. The area has 20 miles of downhill trails and twice that in cross-country trails. Rentals are available, as are free guided tours. Biking the trails on Plattekill is a spectacular and unusual way to enjoy fall foliage.
National Baseball Hall of Fame – Cooperstown
A pilgrimage to Cooperstown, New York to visit the National Baseball Hall of Fame is on the top of every baseball fanatics' list of things to do, but even parents and kids who are not die-hard fans will enjoy a walk through this museum. Besides the expected crush of statistics and artifacts, the museum offers a look at our nation's history through its favorite pastime. Nothing like sneaking in an American history lesson while on vacation!
Even if you've been to the museum before, its recent renovation and expansion is worth a trip back. Tickets are available online -- $13 for adults, $8.50 for seniors, $4.50 for kids age 7 – 12 and free for kids under 7.
Where to Stay
There is every type of lodging available, from campgrounds to quaint B&Bs to inexpensive hotels to all-inclusive resorts.
The Sunnyhill Resort and Golf Course in Greenville is open May through October and offers week-long, all-inclusive stays for families. It has an outdoor pool, tennis courts, health club, a lake with boating and fishing, and an entertainment center, plus an 18-hole golf course. It also offers nightly family-friendly entertainment like cookouts, talent shows, magicians and dancing to oldies.
The Mohonk Mountain House in New Paltz is a Victorian-style mansion with access to 85 miles of hiking trails, tennis, lake swimming, boating, ice skating, cross-country skiing, snowshoeing and children's programs.
Perhaps the best bang for your buck, though, is the Crystal Brook Resort in Round Top. It is open May through February and offers rates of $61 - $71 per person per night including all meals. Rates are lower for children if they are staying in a room with adults.
The Independent Traveler is an interactive traveler's exchange and comprehensive online travel guide for a community of travelers who enjoy the fun of planning their own trips and the adventure of independent travel. You can access our wealth of travel resources and great bargains here at , or at .