Elliot Page is opening up about a secret romance he shared with fellow actor Kate Mara.
The "Umbrella Academy" star, 36, writes about the pair's fling, which eventually morphed into a lasting friendship, in his new memoir, "Pageboy," out June 6.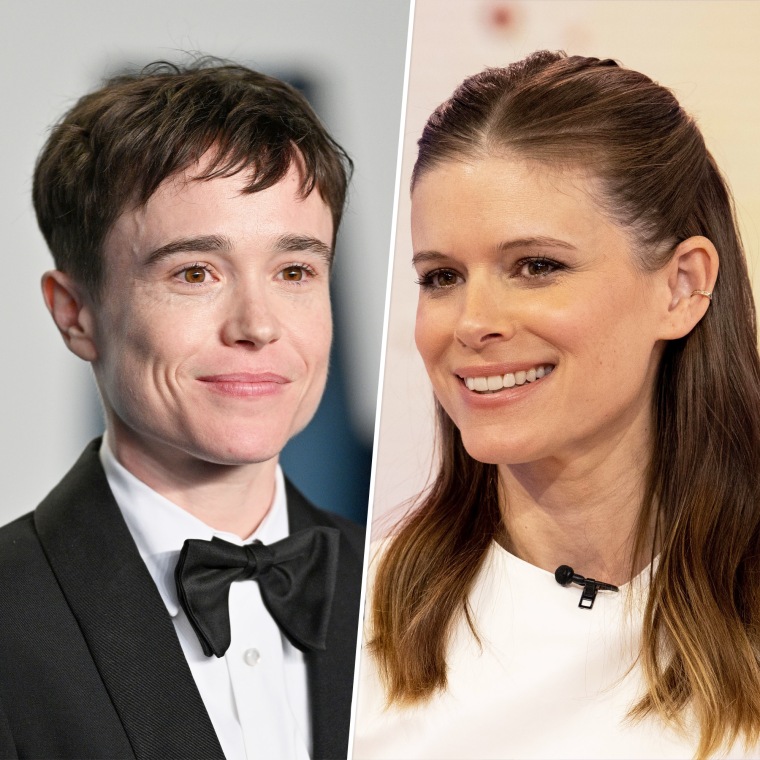 Page reveals in the book that he met the former "House of Cards" star, 40, at a small dinner party prior to his coming out as trans and shortly after ending another relationship. At the time, Page was filming 2014's "X-Men: Days of Future Past."
"The first person I fell for after my heart was broken was Kate Mara," Page writes, adding that Mara at the time was dating actor Max Minghella.
The Oscar-nominated "Juno" star describes Mara as "charming and gorgeous" at the dinner. Not long afterward, he writes, the pair met again at a Hollywood party where Mara greeted Page "with a look in her eye I didn't remember from the dinner," he writes.
At the party, Mara began "flirting" with Page, he recalls. "I thought it was a joke," the actor writes. "Regardless of the boyfriend, I could never imagine Kate Mara would want me."
When Page glanced over at Minghella, concerned, Mara told him, "Oh, he doesn't care." Page later learned that Minghella had encouraged Mara to explore her "connection" with Page.
On Feb. 14, 2014, Page came out as gay while giving a speech at a Las Vegas benefit for LGBTQ youths. The actor recalls Mara emailing him afterward, joking, "Wait. You're gay?!"
"Yeah, so make your move," Page responded.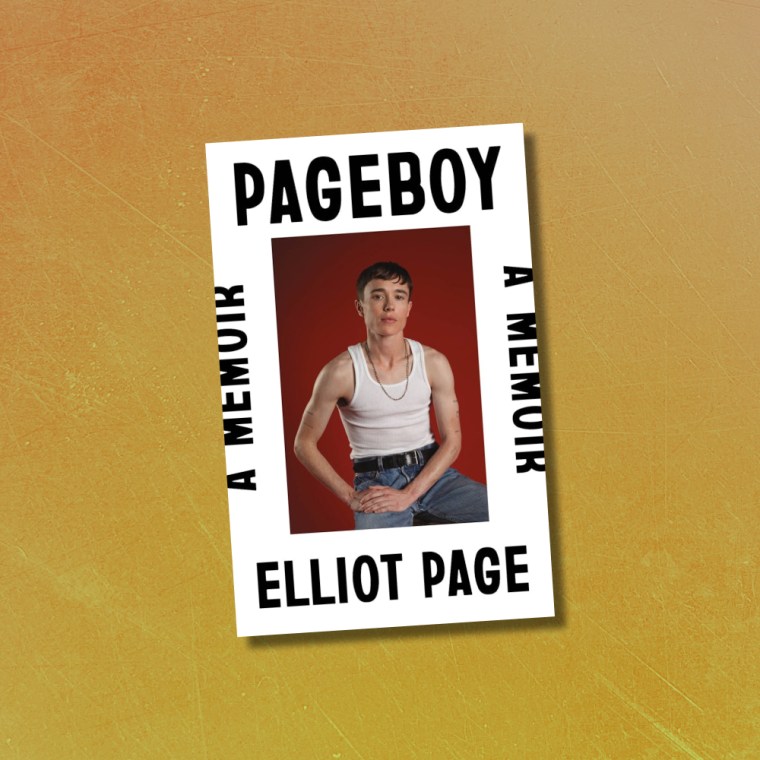 Weeks later, Mara invited Page to a barbecue at the Los Angeles home she and Minghella shared. Page recalls Mara again flirting with him as Minghella stood nearby "not giving it a second look."
The attraction between him and Mara, writes Page, was, "magnetic and immediate, a feeling better left without words."
Days later, Mara suggested the two go out on a dinner date.
On the night of the pair's first date, Mara picked up Page at his home. Inside, the two shared their first kiss. After dinner, they returned to Page's house.
"It was a successful first date," Page coyly writes.
The two actors continued exploring their "unabashed attraction." Page felt himself gradually "falling" for Mara. "I could not stop thinking about her," he writes. Dancing with Mara at another party, the smitten Page knew, "I was a goner."
Though the affair with Mara thrilled him, Page knew while it was happening that he was setting himself up for heartbreak. He recalls feeling hurt when a planned trip to New York City with Mara got derailed after Minghella's schedule freed up and he traveled with Mara instead. Page found himself alone and depressed in the city, staying in the same hotel where he and Mara had once been intimate.
"Everything with Kate was becoming more complicated, more loaded. I was feeling let down. Perhaps the excitement no longer outweighed the challenges," he writes.
Page later adds, "I was chasing something that could not be, letting lust overwhelm me."
When Page spoke of his frustration to Mara, the former "Pose" star reminded Page that she also loved Minghella and they had built a life together. "I didn't believe someone could love two people at the same time before. I do now," Page recalls Mara telling him.
Page decided to end the affair and a short time later, Mara and Minghella also called it quits.
In twists that could only happen in Hollywood, Minghella, who Page describes as "wonderful" in the book, later played Page's love interest in the 2015 movie "Into the Forest." Meanwhile, Page and Mara went on to co-star in the 2017 romantic drama "My Days of Mercy."
Page ends the section by telling readers that after he and Mara, who married husband Jamie Bell in 2017, gave each other "space" and "distance," they eventually became close platonic friends.
"It has been nearly nine years since Kate and I met. Certain chemistry never faded, but room for realizations left us laughing at how little we had in common," Page writes.
"But what has never changed, what will never change, is the love between us," he adds. "Loyal, generous, emotionally present — Kate is not just a wonderful friend, she is an honest friend."