An iconic staple of literature classes for decades is celebrating its 40th anniversary this year with events across the country.
First published in 1976, Maxine Hong Kingston's "The Woman Warrior: Memoirs of a Girlhood Among Ghosts" blends together stories from Chinese folklore, family secrets, and an Asian-American childhood — a novel that Kingston herself said took years to complete.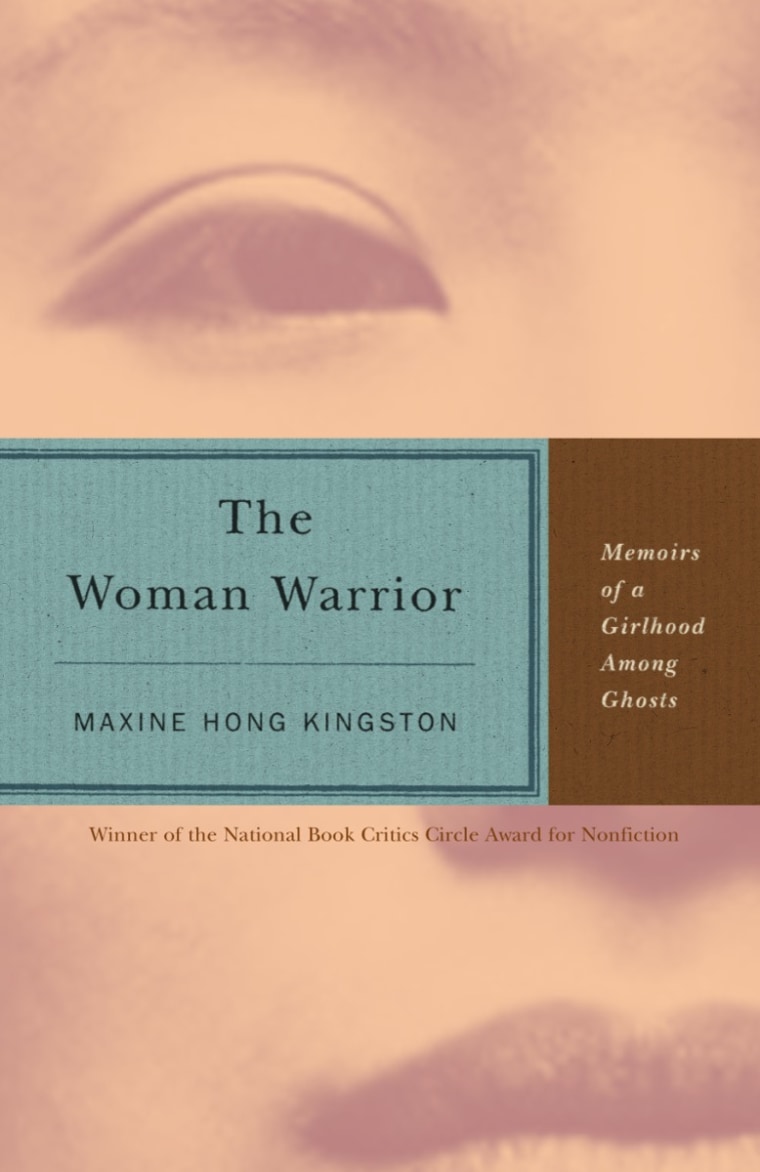 "'The Woman Warrior' is but the beginning of a never-ending story that courses through each of my books," Kingston told NBC News. "What finally becomes of Fa Mu Lan happens in 'I Love a Broad Margin to My Life.' Her fate is harsh and troubling, and took me 30 years to face writing it. I challenge the reader to deal with the realities of myth."
The San Francisco chapter of the Women's National Book Association held a 40th anniversary celebration with the author in January. According to Kingston, New York University also plans to host a celebration in April, and PEN America and publisher Alfred A. Knopf are planning a celebration in the fall.
"['The Woman Warrior'] remains just as vital, just as exciting, just as compelling as when it first appeared," Vanessa Hua, author of "Deceit and Other Possibilities," who interviewed Kingston at the San Francisco event, told NBC News. "I'm thankful that her work has been around all my life, guiding and inspiring me and so many writers from immigrant families."
"The Woman Warrior" won the National Book Critics Circle Award in 1976 and the Anisfield-Wolf Book Award in 1978. Kingston went on to write "China Men," "Hawai'i One Summer," "Tripmaster Monkey," "I Love a Broad Margin to My Life," and "The Fifth Book of Peace." The manuscript for "The Fourth Book of Peace," all but finished, was lost in the Berkeley-Oakland Hills fire of 1991.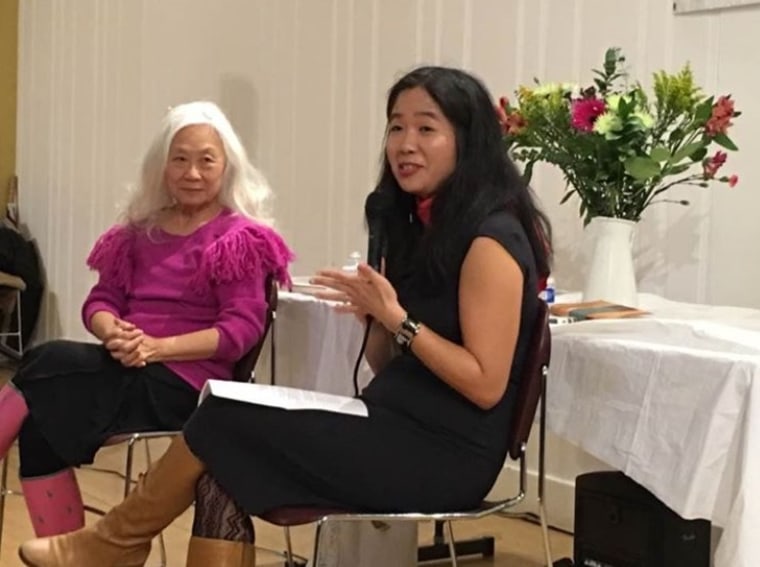 "I often teach Kingston's 'The Woman Warrior' in my courses on Asian American literature," University of Michigan Asian American literature professor Manan Desai told NBC News. "Many students have at least heard of the book, and know that [it] is a canonical text in Asian-American literature and also multi-ethnic American literature, but they often are surprised by how experimental the text is. I think, often, they expect a simple, straightforward coming-of-age story, but are immediately thrown off in the first chapter, which weaves together myth and memory and plays with translation."
"['The Woman Warrior'] remains just as vital, just as exciting, just as compelling as when it first appeared."
"When I teach it, I often do so by pairing it with Frank Chin's essays about it, in which he lambasts Kingston for being inauthentic and ultimately producing a version of China that appeases white Orientalist fantasies," Desai added, referencing Asian-American playwright Frank Chin's ongoing feud with Kingston. "I also then look at subsequent essays, like David Henry Hwang's take on the entirely controversy."
Kingston received an American Academy of Arts and Letters Award in Literature, National Humanities Medal, National Medal of the Arts. She is an activist for women, peace, and in support of veterans. She is currently senior lecturer emerita at the University of California, Berkeley.
"I am lucky that in my lifetime," Kingston said. "I'm able to meet generations of my readers, and hear their responses to my stories."
As for her future work, Kingston says she's thinking ahead. "Right now, I am writing my posthumous work, to be published a hundred years after I die," she said. "I am free to write anything any old way."
Follow NBC Asian America on Facebook, Twitter, Instagram and Tumblr.