On Tuesday, the Academy of Motion Picture Arts and Sciences extended membership invitations to 683 filmmakers. Of the 683 invitees, over 70 are of Asian descent, including "Lost" and "Hawaii Five-0" star Daniel Dae Kim, Tony Award-winning playwright David Henry Hwang, and "Beasts of No Nation" director Cary Fukunaga.
RELATED: Academy Announces 2016 Class, Includes Over 200 People of Color
Mynette Louie, president of Gamechanger Films, was invited to the Academy's producer's wing. The company exclusively finances women-directed narrative features — including those of Karyn Kusama and So Yong Kim, also included in this year's class. But despite noting how "unprecedented" it was that more women were admitted into the directing branch than men this year, Louie told NBC News that there's still more work to be done to promote diversity in film.
RELATED: #31Days of Feminism: Mynette Louie
After being invited, Louie plans on continuing to "ensuring that the creative voices of women and people of color are heard." Excited to be among the year's Academy invitees, Louie thinks the class list displays a diverse net of talent to choose from. "Hollywood has no excuse for saying that the talent isn't out there," she said.
Shortly after her invite, Louie also made a Facebook post "thanking" Chris Rock and Sacha Baron Cohen.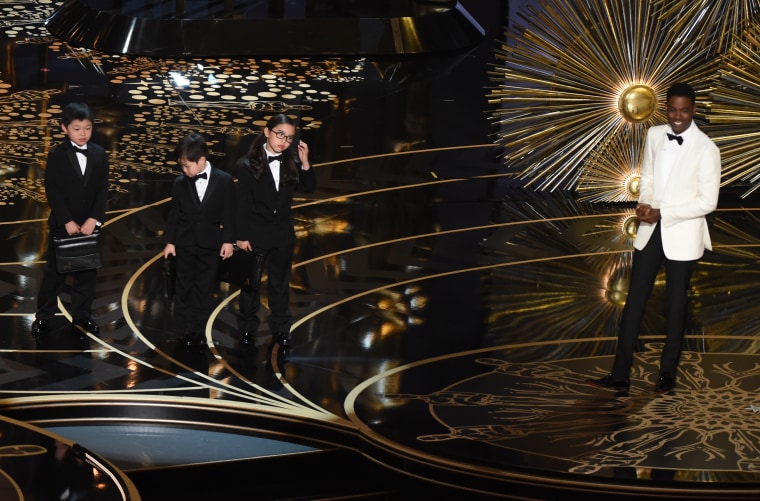 The post in question pokes fun at this year's Academy Awards, which were hosted by Chris Rock. Following the #OscarsSoWhite controversy, some Asian viewers were offended by the skits featured on the Awards' telecast. Twenty-five Academy members, including Ang Lee, penned a letter saying that they thought the Academy telecast would present inclusion and diversity. Instead, "tasteless and offensive skits" about Asians were greenlit, including one that featured three Asian children as Academy accountants. Sacha Baron Cohen also performed a bit that alluded to Asian genitalia. The jokes provoked immediate Twitter backlash.
With this year's more diverse additions to the Academy, many on Twitter reacted positively to the Academy president Cheryl Boone Isaacs' initiative to double the number of women and minority members by 2020.
However, as some have noted, the addition of this year's class only pushed the Academy's demographics from 8 percent to 11 percent people of color.
According to analysis by the LA times, the makeup of the Academy before this year's invites was approximately two percent Asian, two percent Latino, and three percent Black.
Follow NBC Asian America on Facebook, Twitter, Instagram, and Tumblr.