"Off Color" is an occasional series exploring the intersection of race and comedy in Asian America.
The first thing Aparna Nancherla does when she steps on stage is acknowledge what her audience is seeing.
"It's okay, you guys," Nancherla says. "I'm surprised I'm a comedian too. We'll get through this together."
As a South Asian woman, standing five feet tall, with cropped black hair, and often bespectacled, the unassuming Nancherla seems to relish defying expectations.
"It lets the air out of that feeling," she said. "It's like, let's move on from that."
Television audiences were first introduced to Nancherla on FXX's Totally Biased with W. Kamau Bell in 2012. Since then, she's appeared on Comedy Central's @midnight and performed on TBS' Conan last October.
Instead of seeing her identity as an obstacle in a predominantly white, male industry, Nancherla says she's made her outsider role work for her.
"I've always had the mindset of sticking out a little in every community I've been in," said Nancherla, who grew up in a suburb of northern Virginia. "I've never really worried about if there's someone else that's done this first."
While a few South Asian comedians have risen to star status in the mainstream fray, like Aziz Ansari and Mindy Kaling, they remain industry exceptions to the rule. They also often face criticism for not using their platforms to push the envelope on racial inequalities in entertainment, and find themselves held to a different standard than non-minority actors and comedians. But Nancherla says, for her style of comedy, people like Kaling and Ansari are cutting a path she can follow.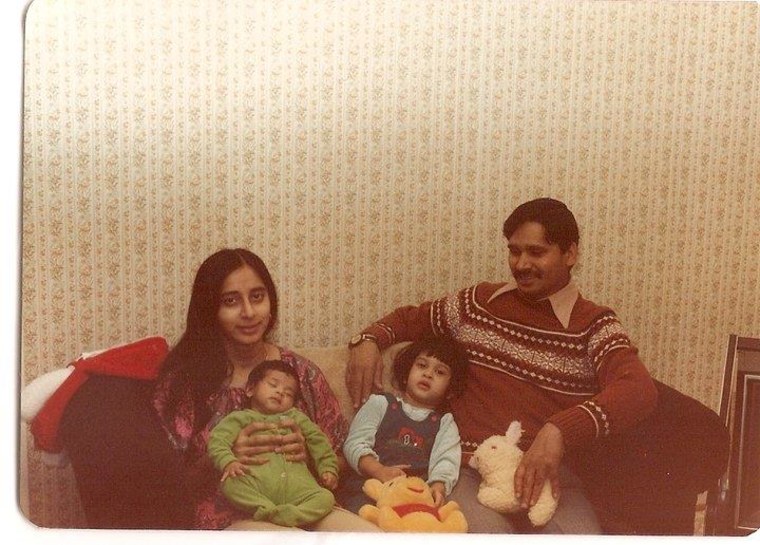 "[We've] been lucky to have people break out like Aziz Ansari and Mindy Kaling who don't really make [race] the focus of their act," she said. "It's given other people the freedom to be like, that doesn't have to define what I do."
Nancherla's parents, both doctors, immigrated to the U.S. from Hyderabad, India in the 1970's and encouraged her to pursue medicine.
"I had a weird fixation on having a rigid schedule, becoming a leader, and influencing my community," said Nancherla.
As a teenager, those impulses very nearly drove her to commit several years of her life to the elite United States Military Academy at West Point. Her post-high-school decision, she recalls, came down to attending West Point or Amherst College, a small, private liberal arts schools.
"I've never really worried about if there's someone else that's done this first."
Ultimately, she chose the latter. The move, she says, allowed her to explore the previously-untapped, creative side of her personality.
Nancherla had always loved writing, but didn't explore stand up until college, even signing up for improv classes to get comfortable on stage. After college, she moved to Washington, D.C., treating the city as an incubator to develop her comedic voice before testing the waters in more competitive markets. Eventually, she says, she hit a wall with opportunities. So she decided to head west.
In Los Angeles, she found fodder for her comedy in the various day jobs she worked to make ends meet, most of which included temporary office work, and started to develop her bold and slightly acerbic performance voice.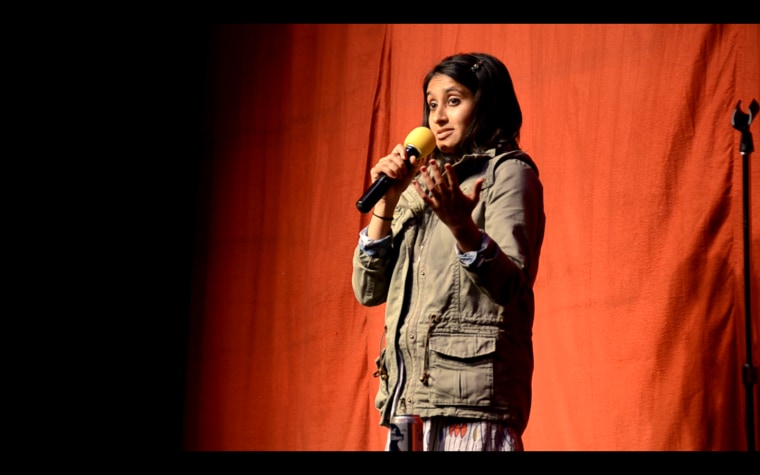 In one Twitter conversation, Nancherla took on the Dalai Lama for tweeting, "When I wake up in the morning I make a wish to be useful to others."
"Really?" Nancherla replied in a web video. "Because all you've done all week is sit around meditating. You can't meditate me my cup of coffee. You can't meditate copies. You can't meditate sharpening colored pencils."
This, she discovered, was to become her comedic bread and butter -- observations on the mundane, everyday occurrences she was living through herself. Delivered in what's become her signature pace: slowly, deliberately, placing each word before her audience to weigh and consider before the absurdity of it all sinks in.
"When [the show] ended I needed a break from news. [It] can get a little depressing after awhile."
Nancherla opened up her performance on Conan -- what she called a "surreal experience" that "was a blur as it was happening" -- with a simply and steadily delivered: "I'm sure you get this all the time, but hello. How are you?"
While fans of Nancherla's early work on Totally Biased with W. Kamau Bell might remember her jokes about serious issues like mental health, gun control, and sexism, she says her work going forward may stray from overtly political material.
"We often went for stories that were hard to hear," she said. "Trying to make them funny on top of that was an additional challenge. When [the show] ended I needed a break from news. [It] can get a little depressing after awhile."
Nancherla's hopes mirror many other up-and-coming comedians: a comedy album, more work on the stand-up scene, a possible web series, podcasts, voiceover work, and maybe more television experiences.
"For me, [pursuing comedy] was very much one foot in front of the other so I was like, let's just see where this goes," said Nancherla. "As long as I'm enjoying it, I'll keep doing it."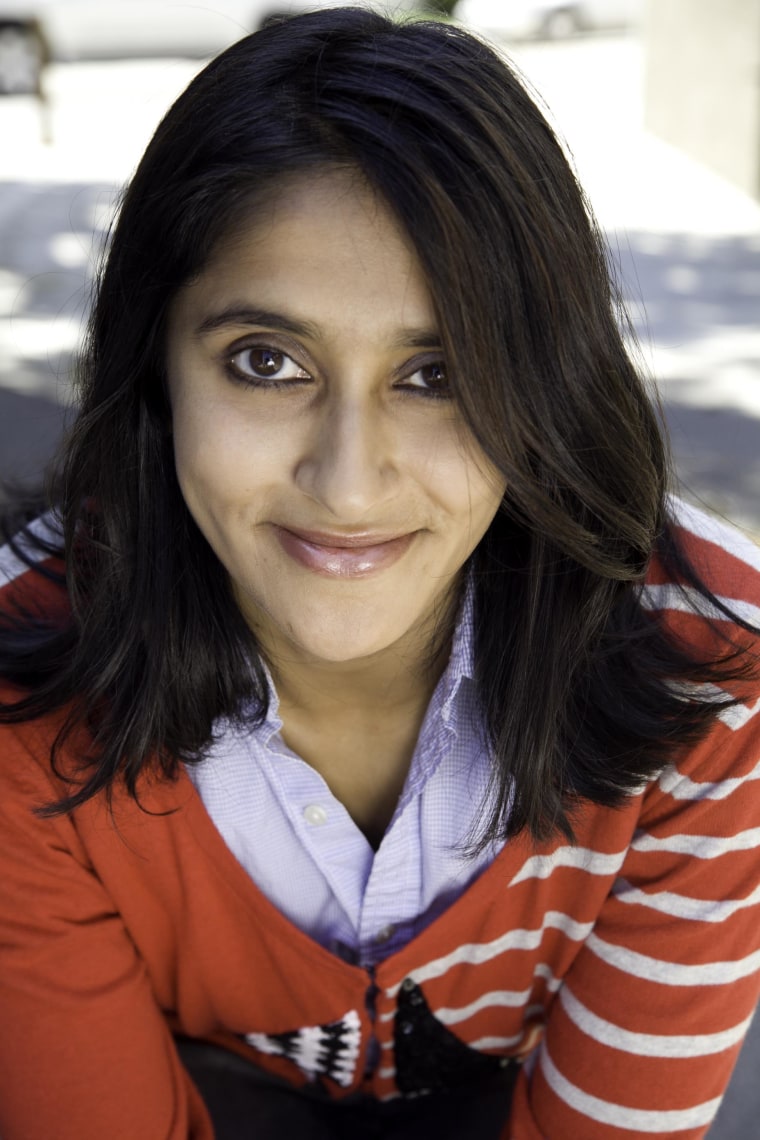 Interview footage shot by George Itzhak.