Ke Huy Quan has won the Golden Globe for best supporting actor in a motion picture.
Quan took home the award Tuesday for his portrayal of doting husband and laundromat owner Waymond Wang in "Everything Everywhere All at Once." 
"I was raised to never forget where I came from and always remember who gave me my first opportunity," he said. "I'm so happy to see Steven Spielberg here tonight. Steven, thank you. When I started my career as a child actor in 'Indiana Jones' … I started to wonder if that was it, if that was just luck."
Quan is the first actor of Asian descent in nearly 40 years to win in his category, the last being Haing S. Ngor for his role in "The Killing Fields" in 1985. He beat out Brendan Gleeson and Barry Keoghan, who were nominated separately for their roles in "The Banshees of Inisherin," Brad Pitt for "Babylon" and Eddie Redmayne for "The Good Nurse."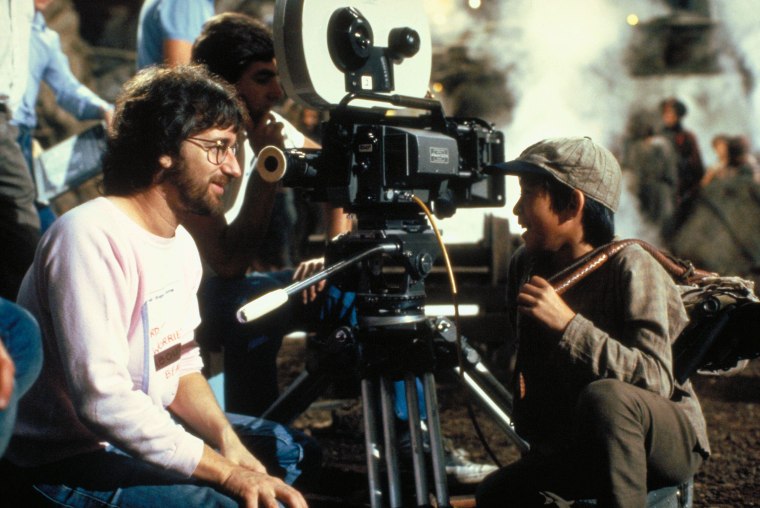 Quan's performance in "Everything Everywhere," in which his kind and hopeful character helps save the multiverse and keep his marriage and family together, has been critically acclaimed. The role is also significant for Quan personally, as it marks his return to acting after more than two decades working behind the camera. 
Before "Everything Everywhere," Quan made a name for himself in Hollywood as a child actor, playing iconic roles like Indiana Jones' kid sidekick Short Round in the 1984 blockbuster hit "Indiana Jones and the Temple of Doom." A year later, Quan once again found mainstream popularity as Data, the young, inventive one among his neighborhood crew in the '80s classic "The Goonies." His early success was short-lived, however. Opportunities for Asian actors during that time were scarce, Quan has said. 
"I love acting, and I couldn't get a job. Hollywood didn't want me. There were no roles for me, so I spent the majority of my time in my late teens and early 20s just waiting for the phone to ring, and it rarely rang," Quan said at The Hollywood Reporter's "Actors Roundtable" on Tuesday. "I had no choice but to step away, and the difficult part was to say goodbye to the dream that I always wanted, but it was just difficult to be an Asian actor at that time."
Quan ended up going to film school. With his acting dreams behind him, he pivoted his career, serving as a stunt coordinator and assistant director. It wasn't until the 2018 rom-com "Crazy Rich Asians," which featured an all-Asian cast, that he began to reconsider his options, he said at the roundtable. "Everything Everywhere" was the first film he auditioned for after his acting hiatus.