A Sikh-American family is asking the public for help to identify the person who shot and killed Amanjeet "Sonny" Singh Toor during an armed robbery of a 7-Eleven in Phoenix, Arizona, last Monday.
"The initial investigation suggests that the tragic murder of Amanjeet Singh Toor was a robbery gone wrong," Harsimran Kaur, legal director of The Sikh Coalition, told NBC News. "We remain very concerned about rising gun violence and the rising tide of profiling, backlash, and hate crimes impacting the American Sikh, Muslim, and South Asian communities. Our thoughts and prayers remain with the victim and his family and we continue to monitor this case very closely."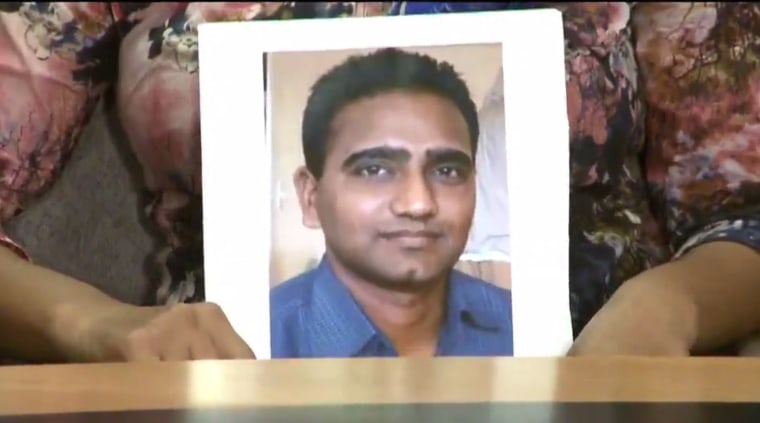 At a news conference last Thursday, Sgt. Vince Lewis of the Phoenix Police Department said a person wearing dark clothing, a face mask, and gloves entered the 7-Eleven just after midnight on Aug. 8 while carrying a firearm, according to NBC affiliate KPNX. The suspect made the two clerks empty the register and then moved them to a back room in the store, according to police. In a struggle over the weapon, Toor was fatally shot, police said. The suspect then chased the other clerk out of the store, returned to the store briefly to retrieve a bag he had obtained during the armed robbery, and then fled the area on foot. Phoenix Police Department released surveillance footage Thursday.
RELATED: Hate Crimes Against Arabs, Sikhs, Hindus Will Now Be Tracked
Although Lewis said at the news conference that police do not have any evidence of ethnic or racial bias, the question lingers for the family and community.
"He handed over the money. Why did he get shot?" Rana Singh Sodhi, a Sikh-American community leader and brother of Balbir Singh Sodhi, the first person killed in a hate crime after the terrorist attacks of September 11, 2001, said during a press conference.
Toor's cousin, Micky Gill, described Toor as an "always happy, joyous person. In the family, we never had anything negative to say about him."
"He was just beginning his life," Gill said during a press conference, explaining how Toor's wife, Kamaldeep Kaur, had only just come from India four months ago to join him. "The person took somebody's life for a few dollars. I don't think it was worth it. [He has] a family that is devastated. They are going to suffer forever."
A $11,000 reward for information leading to an arrest is available, funded partly by 7-Eleven, according to KPNX.
Follow NBC Asian America on Facebook, Twitter, Instagram, and Tumblr.