Budget-conscious fashionistas around the world are rushing to their local H&Ms today to snatch up designer Alexander Wang's first-ever collection for the discount brand.
The Alexander Wang X H&M collection focuses on active wear and the designer insists that you don't have to be an avid athlete to find the clothes appealing.
"There's a lot of people like me: I'm not an athlete, I don't work out, but I wear gym clothes almost everyday," the 30-year-old Taiwanese-American designer told Metro US. "People have such active lifestyles that they want to be comfortable. They want to be able to move and take the subway and run around."
While shoppers crowding H&Ms may not be necessarily sporty, they will probably feel like competitors at the racks. "The first 420 shoppers in line will be given a colored bracelet — 14 colors with one for each group of 30," the Fashionista blog notes. "Each group will have 15 minutes to shop the collection. After the last group, whatever is left will be available to everyone."
At H&Ms in New York City, shoppers began camping out outside of stores as early as 7 pm last night. And while both the designer and H&M know that many of the new items will end up on sites like eBay, they are implementing some rules to prevent that. Both online and in-store customers are limited to two items each per style.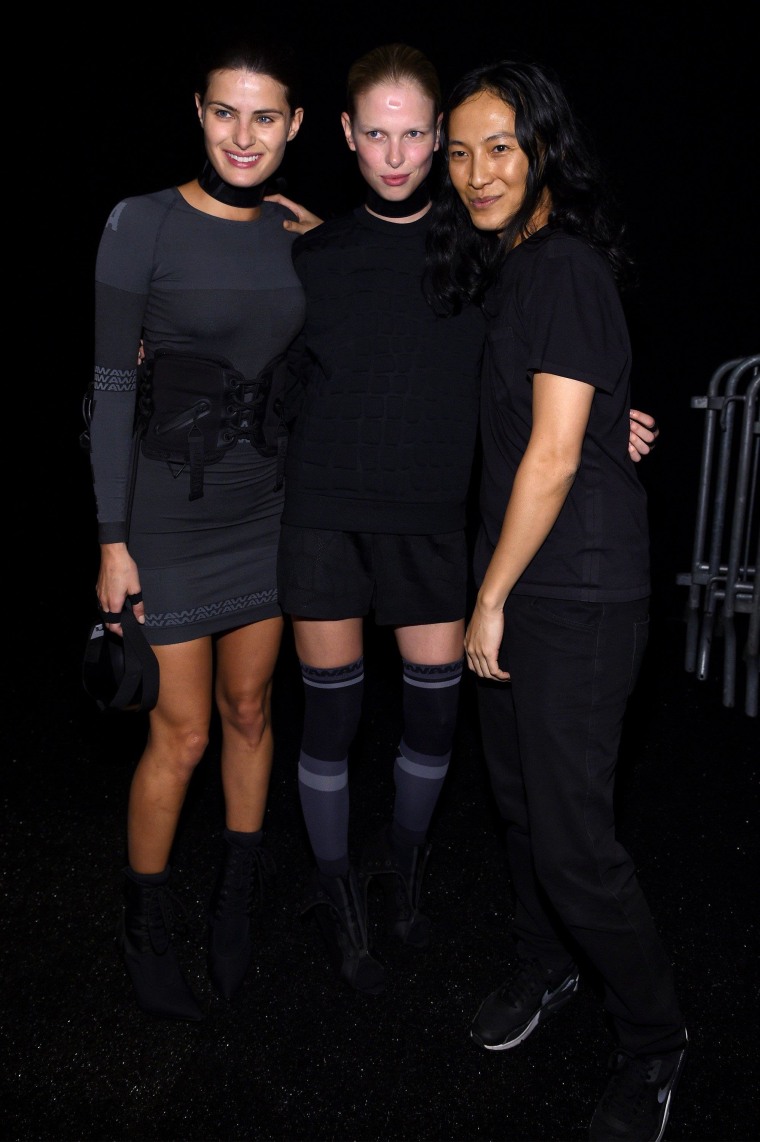 IN-DEPTH