/ Source: Associated Press
HONOLULU — The director of "The Islands" wants Native Hawaiians to appear in his movie about the state's history — and he's not just looking for extras.
One lucky person will get a shot at playing King Kamehameha.
"That's a must," director Tim Chey said about having a Native Hawaiian play the king.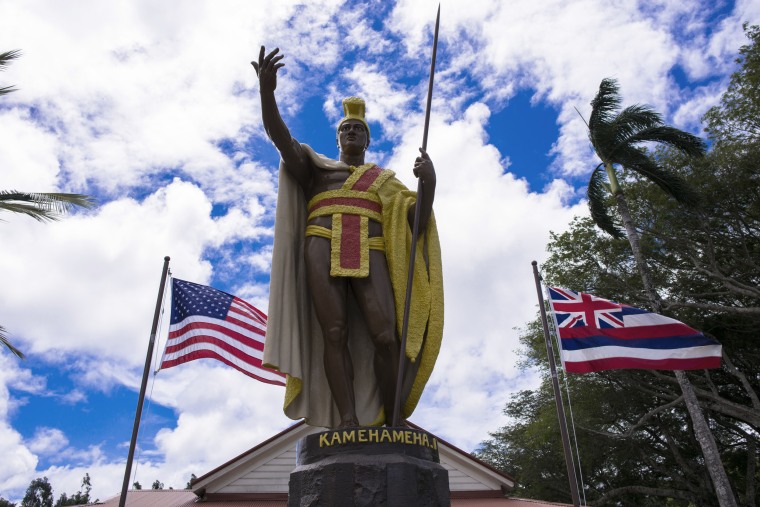 The movie will document Captain Cook's arrival to Hawaii, the king's unification wars and the overthrow of Queen Liliuokalani's monarchy.
"Whoever plays King Kamehameha will be one who is authentic and will truly know the history and share the blood," said Albert Mossman, a Native Hawaiian adviser to the film. "The film will also accurately portray the fascinating and incredible stories of four of the most significant figures in Hawaii history."
Casting for the king will begin in June and will run until late-August. National and local casting agencies will be involved in finding the perfect person for each role.
RELATED: New WWII Film Stirs Whitewashing Accusations with Casting of Hawaiian Hero
Filming will begin this fall. The movie is expected to bring 2,000 jobs to Hawaii.
"The Islands" is scheduled to be released in November 2018.
Chey also produced the 2014 film "Freedom," starring Cuba Gooding, Jr., William Sadler and Sharon Leal.
Follow NBC Asian America on Facebook, Twitter, Instagram and Tumblr.