Jay Kronenwetter — the former attorney of Dylan Yang, a Hmong-American teenager convicted of first-degree reckless homicide — is being investigated by the state of Wisconsin's Office of Lawyer Regulation and faces possible suspension of his license, according to Wausau Daily Herald.
Kronenwetter represented Yang while the the teen was tried as an adult and found guilty in March for the February 2015 stabbing death of 13-year-old Isaiah Powell. Yang faces up to 60 years in prison and is awaiting sentencing.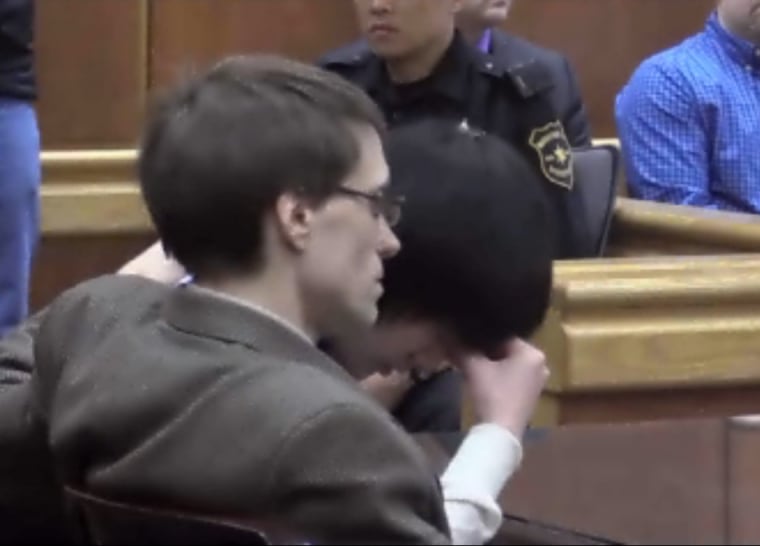 Kronenwetter had been running for mayor of Wausau at the same time that he was defending Yang, according to Wausau Daily Herald. This February, Kronenwetter was also arrested for a driving offense involving previous drunken driving convictions; he was convicted of driving without a valid license, according to the newspaper.
In February 2015, Powell had reportedly gone to Yang's house with several friends and a BB gun following a Facebook argument, according to NBC affiliate WJFW. Yang, who was then 15 years old, reportedly stabbed Powell twice with a kitchen knife, claiming self-defense. Powell died after being taken to a local hospital.
RELATED: Hundreds March in Support of Dylan Yang, Teen Convicted of Murder
When Yang's family hired a new attorney in May to represent Yang for sentencing, Kronenwetter told Wausau Daily Herald that he hoped that that his performance representing Yang would be closely scrutinized and found to be ineffective because that could "overturn the conviction and get a new trial for Dylan," who he said he believes acted in self-defense.
A document filed with the Supreme Court of Wisconsin's Office of Lawyer Regulation shows that Kronenwetter has been under investigation since November because of a grievance filed against him by a former client.
Because, according to court documents, Kronenwetter stopped cooperating with the investigation this summer, the Supreme Court of Wisconsin's Office of Lawyer Regulation filed a motion Aug. 17 requiring him to show cause why his attorney's license should not be suspended for "willful failure to cooperate" with the investigation.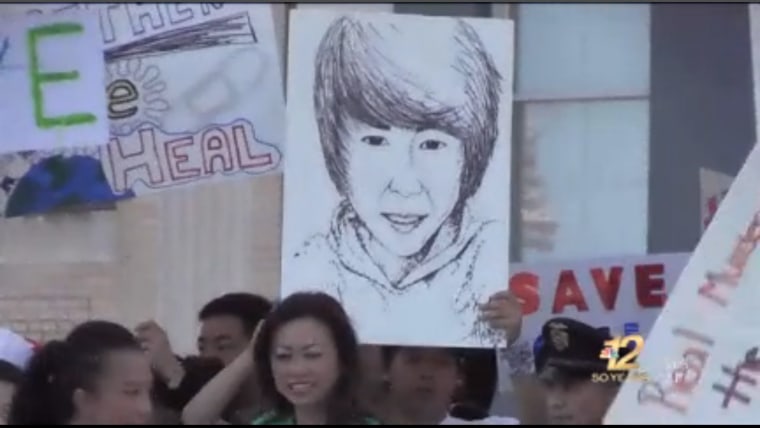 Wisconsin Supreme Court information officer Tom Sheehan told NBC News that when an attorney is being investigated, all information is confidential, except for documents that are in the public file of the Clerk of Supreme Court. He continued, "The Office of Lawyer Regulation provides that if Attorney Kronenwetter renews his cooperation with the investigation, the Court would be notified and the motion withdrawn. If, in the future, the Court grants the motion and suspends the attorney's license, the attorney would not be authorized to practice law until reinstated by the Court, under the lawyer regulation process."
Yang's sentencing hearing has recently been delayed a second time because of several unforeseen personal circumstances facing his current attorney, Harry Hertel, according to WAOW. Yang's new sentencing date is Oct. 19.
"I hope you understand, that as for the OLR investigation, I cannot say much as the substance and the identity of the client filing the complaint are matters of client confidentiality," Kronenwetter told NBC News. "Similarly, many issues surrounding the Dylan Yang case are out of bounds for me to discuss with media as well - I do not wish to negatively impact my former clients upcoming sentencing inadvertently."
Follow NBC Asian America on Facebook, Twitter, Instagram, and Tumblr.