A Fox News guest has apologized for comments he made citing the profiling of Japanese Americans during WWII as an example of tactics that led to the U.S. winning the war, in a larger discussion about the merits of profiling Muslim Americans today.
Civil rights groups and members of Congress reacted with outrage last week after a Fox News contributor, Jonathan Hoenig, during a September 20th panel discussion on the show Cashin' In, said, "Let's take a trip down memory lane here: The last war this country won, we put Japanese Americans in internment camps, we dropped nuclear bombs on residential city centers. So, yes, profiling would be at least a good start."
Hoenig was responding to a broad question by host Eric Bolling: "Are we trampling or treading on the Constitution by saying, 'maybe it's time to profile'?"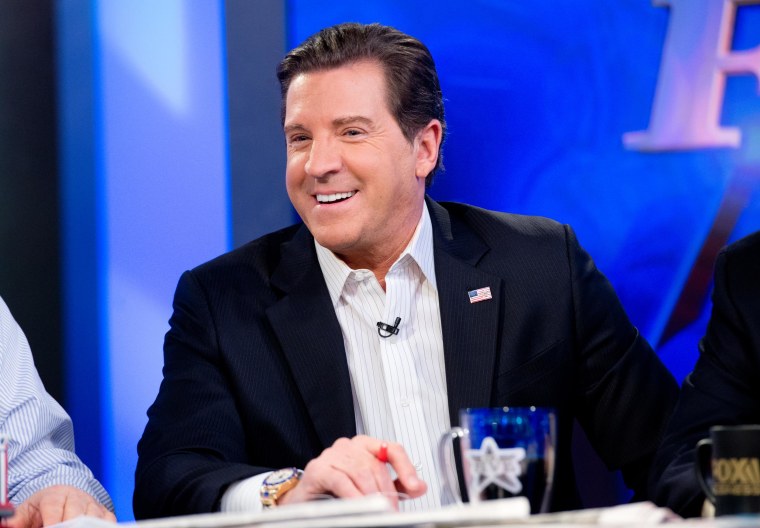 A week later, on the Saturday, September 27th episode, Bolling concluded the show by giving Hoenig time to address his remarks.
"Before we go," said Bolling, "Jonathan has something he to say about last week's show – Jon?"
"Thanks Eric. I want to issue a sincere apology for my remarks on last week's Cashin' In, which I believe were unfortunately misinterpreted," said Hoenig. "The internment of Japanese Americans during World War II was completely immoral. I've never defended it."
The founder of Chicago-based Capitalistpig hedge fund and author of "Greed is Good: The Capitalistpig Guide to Investing," Hoenig regularly appears as a guest on Cashin' In, a weekly Fox News show that markets itself with a financial focus.
His apology came after days of criticism from community activists and members of Congress.
Congressman Mike Honda (CA-17), Chair Emeritus of the Congressional Asian Pacific American Caucus (CAPAC) who was incarcerated as a child with other Japanese Americans, last week called Hoenig's remarks "idiotic and insensitive."
"It is inexcusable," said Honda in a statement, "that after our government formally apologized and paid reparations to the 20,000 people who were unjustly incarcerated behind barbed wire because of hate, prejudice, and war time hysteria, there are still those who have not learned from our country's past mistakes."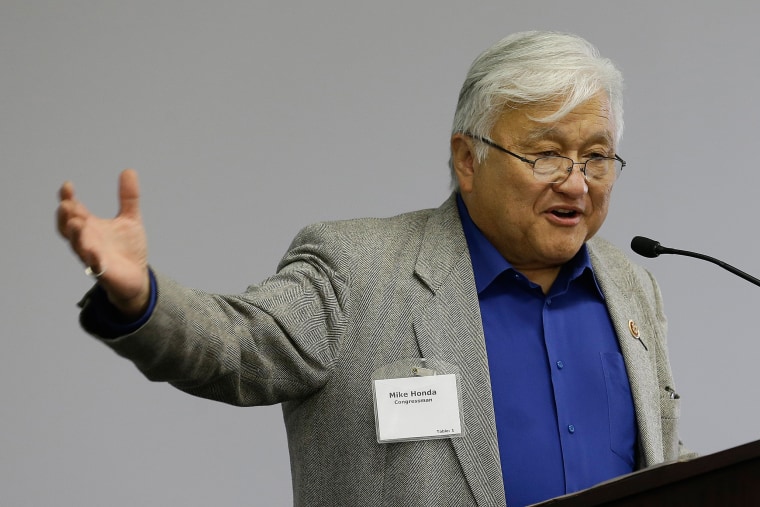 The Japanese American Citizens League (JACL) issued a statement in response with some historical perspective.
"During World War II, our country was led to believe that Japanese Americans were to be feared and thereby posed a security risk," read the statement. "Our system of government was established with important guiding principles that do not allow for the selective treatment of individual groups of Americans."
During the September 20th segment, Hoenig was speaking in the context of a larger conversation, framed by recent headlines about ISIS and possible domestic terror threats, on the merits of profiling Muslims in America.
"there are still those who have not learned from our country's past mistakes."
"While the administration buries its head in the sand," said Bolling at the beginning of that segment, "we know how to find the terrorists among us - profile, profile, profile."
Though most participants, including Hoenig, advocated for profiling as an effective counter-terrorism tool, some guests articulated more nuanced views.
"These are extreme Muslims," said panelist Jessica Ehrlich. "They have an extreme point of view. That's who we should be going after."
"But aren't all Muslims suspect?" responded Hoenig. "Don't we look at all of them with some suspicion given the history of Islamic threats towards this country?"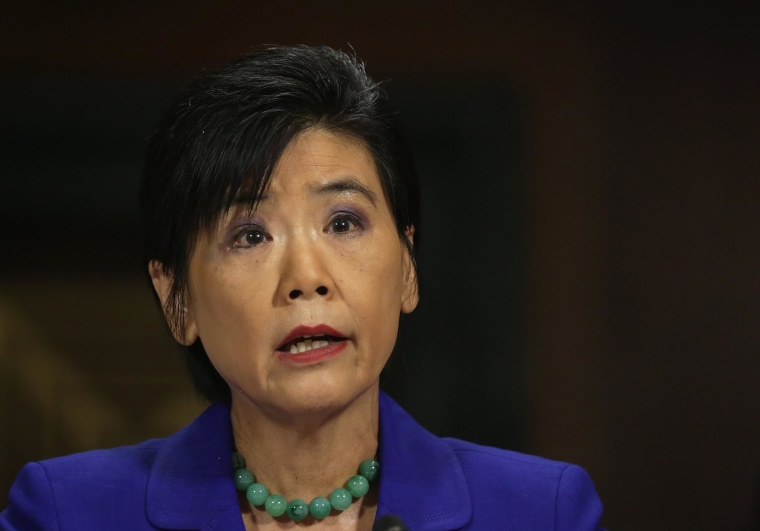 Days after the incident, Hoenig published a response to his critics on his website titled, "When Subtlety is Lost."
"My comments regarding profiling on last week's Cashin' In did not praise the internment of Japanese-Americans -- quite the contrary," Hoenig wrote. "The point was to illustrate the brutal lengths this country went to win that war."
"I do not believe, nor did I ever suggest internment was moral or even effective," he continued, "only that, historically, profiling potential threats based on ideology during a time of war would have never been questioned, let alone objected to."
During his September 27th on-air apology, Hoenig offered additional context for his original comments.
"In the context of our discussion on profiling," said Hoenig, "my point was to illustrate that profiling potential threats based on ideology could be a needed safeguard and in the context of wartime, I believe being able to identify and an enemy's ideology and be on the alert for it is the first step to actually achieving peace."
A phone call and e-mail to Cashin' In went unanswered, as of this writing.
In a statement last week, CAPAC Chair, Congresswoman Judy Chu (CA-27) held Fox News responsible for Hoenig's initial remarks.
"It is unacceptable that Fox News would give a regular platform to a guest who espouses a historic act so distasteful that it is one of only a handful for which Congress has officially apologized," said Chu. "Fox News should not be giving such dangerous voices a national audience."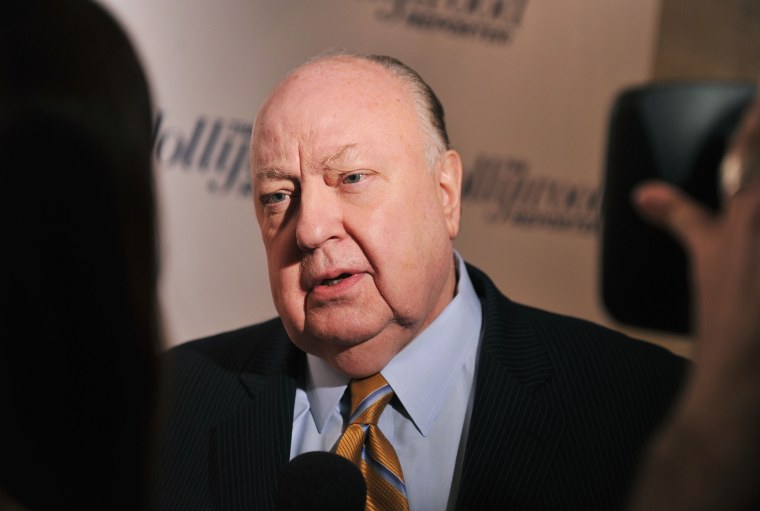 The National Council of Asian Pacific Americans (NCAPA) last week sent a letter to Fox News Chairman and CEO Roger Ailes, pointing out that Cashin' In host Eric Bolling had the opportunity to clarify and correct Hoenig's remarks -- by noting that the US Government apologized for the WWII internments, or that any systematic profiling of Muslim Americans has not assisted with identifying terror suspects -- yet failed to do so.
"Mr. Bolling," the NCAPA letter reads, "curated a space on Fox for racist, inaccurate and misinformed commentary to be shared." The NCAPA letter calls for a Fox News apology to Japanese, Muslim, and South Asian Americans, and the creation of a forum on the Fox News Network for "a deeper discussion about profiling" with experts from those communities.
The Fox News segment on profiling lasted just under seven minutes. The show, with the same panel, later turned to the War on Poverty and the NFL abuse scandals.