Harold and Kumar -- a.k.a. everyone's favorite Asian stoner duo -- are getting the animation treatment.
Some marquee names associated with the films -- including star Kal Penn (who plays Kumar), actor David Krumholtz and producer Jon Hurwitz -- tweeted several photos from the new cartoon's very first table read this week.
"Had a wildly inappropriate morning," wrote Penn in a tweet accompanied by a few photos of his character's animated version.
Since the release of the first film "Harold and Kumar Go To White Castle" a decade ago, the movies have earned cult classic status among fans and millions in box office bucks. Critically, the it was called "delightfully stupid," but also "one of the few recent comedies that persuasively, and intelligently, engage the social realities of contemporary multicultural America," by The New York Times' A.O. Scott.
The network Adult Swim announced back in 2012 that it was working on the "Untitled Animated Harold & Kumar Project."
The one thing the actors were vague about was when the series would actually debut. But fans can breathe a sigh of relief, actress Paula Garces assured her Twitter followers that it would be "sooner than u think!"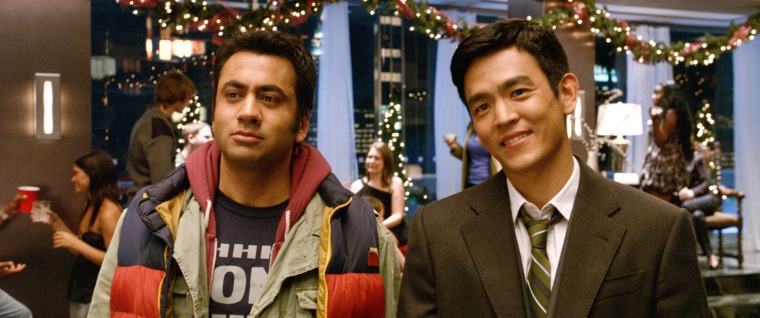 IN-DEPTH
SOCIAL