While dance films are about beats, both in music and choreography, "Heartbeats" is filled with more than just that — it's also a story that spans the globe.
"Heartbeats," a film currently in production, follows Los Angeles hip-hop dancer Kelli (portrayed by Krystal Ellsworth), whose parents think she's in law school but find out she's pursuing an alternate career in dance. In the film, Kelli travels to India with her family for a wedding, where she finds a passion in a new dance style — and a romantic interest in an Indian wedding entertainer.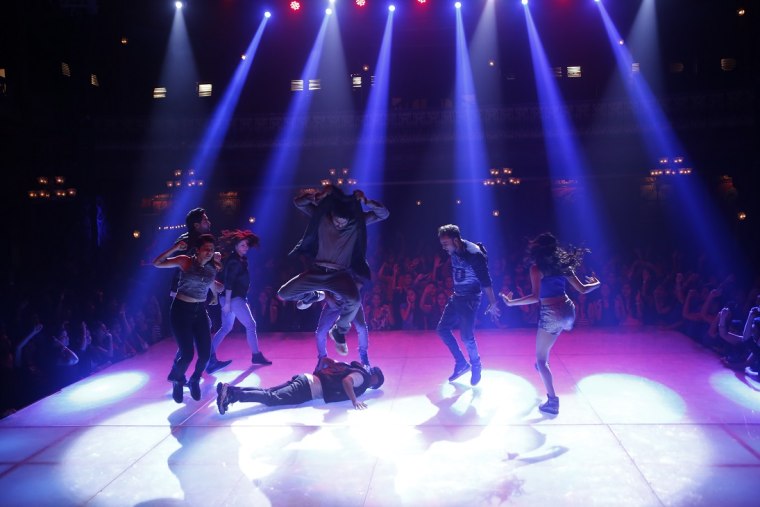 Infatuated with India following a trip there years ago, producer Andrea Chung, who produced the 2015 Sundance hit "Seoul Searching," said she and producer Sriram Das brought the movie to "Step Up" writer Duane Adler, who saw it as a natural fit for him to direct.
"I've wanted to do a cross-cultural love story that takes an American character abroad for some time," Adler told NBC News. "The world has changed and shrunk and I wanted to try to capture that, to show how we are more alike than different. ... India has an inherent love of music and dance, of life and celebration."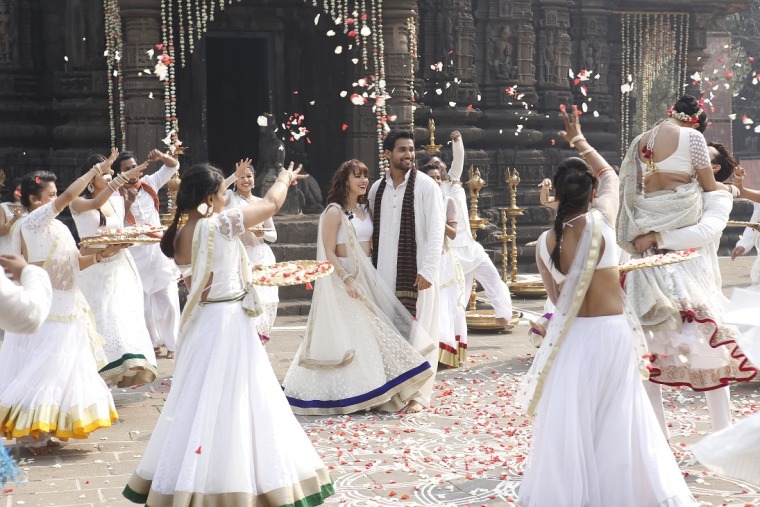 Though Bollywood may be the best-known Indian dance style in the United States, Adler worked with choreographer Shampa Gopikrishna to also incorporate Indian folk, classical, and regional styles. She and Emmy Award-winning "Dancing with the Stars" choreographer Tessandra Chavez worked on several routines in the film together.
For lead actress Ellsworth, who is also a professional dancer, getting to work in the different styles was a joy.
"In LA, it's not that often that I get to learn a new style of dance," Ellsworth told NBC News. "So when I got to learn some real authentic Bollywood styles from Shampa Gopikrishna, I was so excited to explore a side of dance I hadn't learned before."
The film's soundtrack will also feature multiple styles of music, with songs produced by Jay-Z's Roc Nation and Indian-American "Passion of the Christ" co-composer Gingger Shankar.
"The setting is exotic and unique and that allows the dance to feel fresh and new to the audience," Adler said. "Our audience gets to experience a world of dance and music they may not have known about prior to this movie."
The film's cross-cultural mixing of characters and dance styles, and behind the scenes, the crew spent time filming in both India and the U.S. "Heartbeats" actor Justin Chon, who worked with Chung on "Seoul Searching," said he had always wanted to go to India, and found common ground with the crew there.
"It's so cool to see that we live on different sides of the globe, but I mean, we speak a same language, which is art and performance art, and that way there's a common ground," Chon told NBC News. "So we can talk about acting and projects we're working on. It's just like being at home."
RELATED: 'Spa Night,' Coming of Age Drama, Makes Debut at Sundance
Chung started developing "Heartbeats" while simultaneously working on "Seoul Searching," a film about foreign-born Koreans attending a summer camp in South Korea in the '80s to learn more about their heritage.
"What's been rewarding is that I'm really happy that I was able to make two movies in a few years' time that really promote and help shine a light on diversity — not diversity in the sense that 'let's group some Asian minorities together,' but actually relatable characters who are minorities," Chung said.
RELATED: 'Seoul Searching' Remixes Classic Summer Camp Teen Films
With all the song and dance, at the heart of the film is a story. For Ellsworth, it's one about perseverance and pursuing one's passions. For Chung, it's a romantic one.
"What's great about our movie is that we're not touching so much on 'Oh, he's Indian, you're American, we can't date,'" Chung said. "It's almost like the attraction builds up and it just becomes a whirlwind of a romance in India."
Follow NBC Asian America on Facebook, Twitter, Instagram, and Tumblr.