In the animated series "Amphibia," Brenda Song voices the lead character, Anne Boonchuy, a Thai American teenager who finds herself transported to a mystical land populated by anthropomorphic amphibians. While there, Anne befriends a family of frogs, including one named Sprig.
The show, scheduled to premiere on the Disney Channel on June 17, is a departure from the live-action TV shows and movies Song, 31, is usually known for. But after seeing renderings of Anne and reading for the role, the actor said she fell in love with the character's quirkiness.
"She has leaves in her hair. She's missing a shoe. She's blasé about everything. I was like, 'Oh, my god, I kind of love her,'" said Song, who previously starred in the network's sitcom "The Suite Life of Zack & Cody."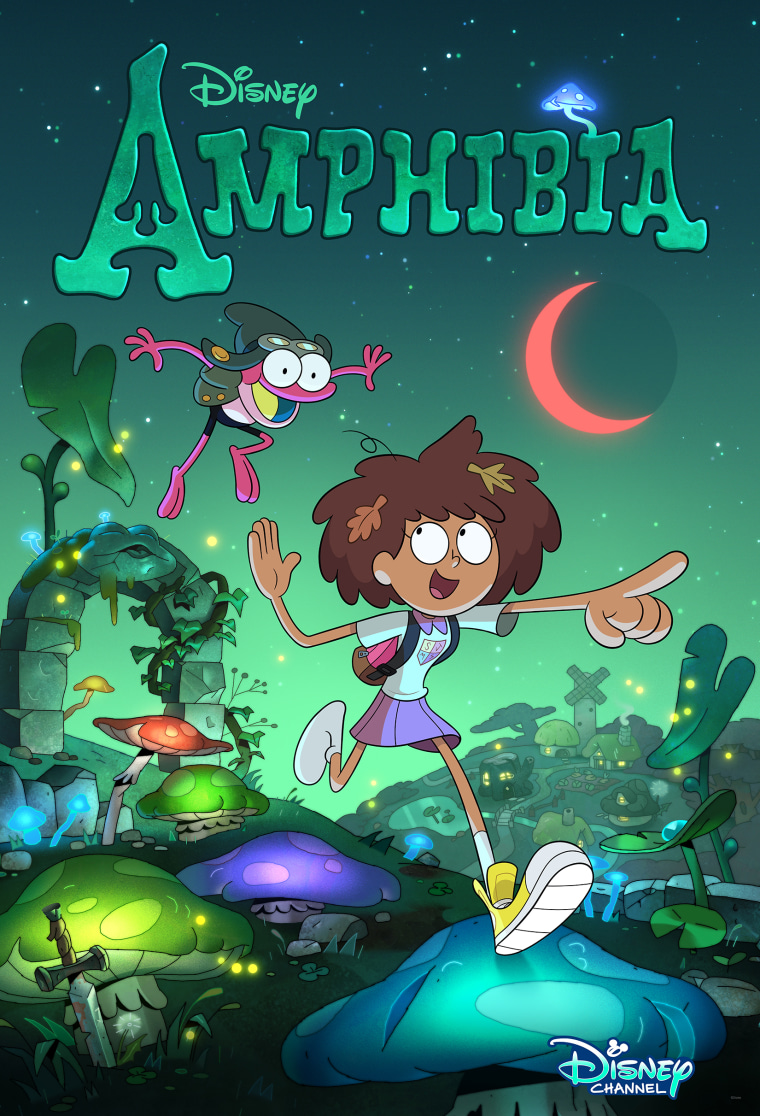 Song, who is of Thai and Hmong descent, also saw the opportunity to showcase her heritage through a role, a priority for creator and executive producer Matt Braly.
It seemed fated that Song and Braly would work together: Before signing on to "Amphibia," Song had wrapped six weeks of shooting an indie film in Thailand, her first time in the country. And both Song and Braly are half-Thai, although neither knew that fact about the other until Song auditioned for the role.
"I remember her during her audition, and she's killing it. One of the executives said to me, 'You know, she's also Thai.' I remember being like, 'I'm trying to evaluate the performance and that is just going to extremely bias me,'" Braly said, laughing. "It's always been a huge goal of mine to create a Thai character. From the very inception of 'Amphibia,' I knew that Anne had to be Thai."
The humid, lush world of Amphibia is inspired by Braly's childhood summers spent in Bangkok. Braly remembers stepping off the plane and into the steamy tropical weather — a sharp contrast to that of his hometown of Sacramento, California — and hearing his cousins speaking Thai more fluently than he could. Every summer would start with an unshakeable fish-out-of-water discomfort, he recalled, much like Anne's when she first lands in Amphibia.
"But this amazing thing would happen every summer where, by the end of the trip, I wouldn't want to leave," he added. "This sensation of getting to a new place, getting very uncomfortable and slowly but surely adjusting was a sensation I wanted to bottle up for my own show."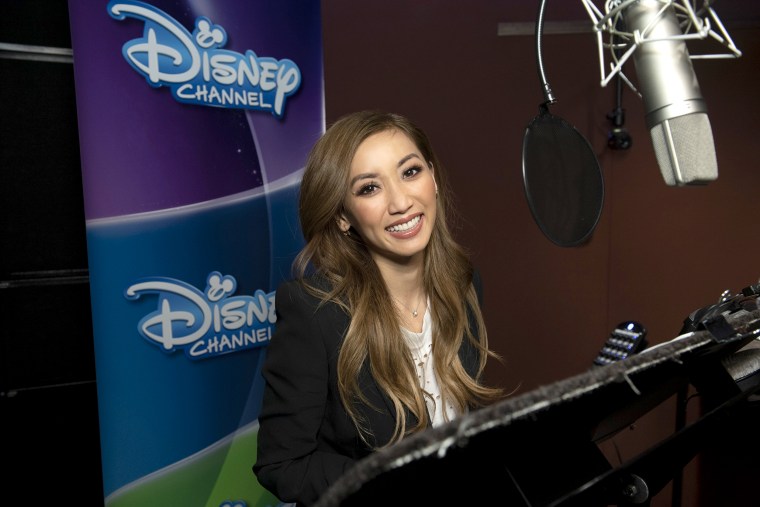 Anne's feral appearance — uncombed hair speckled with twigs and leaves — is based off of a picture of Braly's grandmother as a child. Thai culture is also front and center on the show: One episode, called "Lily Pad Thai," revolves around opening a restaurant, complete with a "frog-ified" version of pad thai, the sweet and savory noodle dish. Anne greets customers with the traditional wai — or bow with folded hands — and "Sawadee ka," Thai for "Hello."
To make sure Song's pronunciation of Thai words was as authentic as possible, Song and Braly called Braly's mother for help.
"Something I really love about what we're doing with the show is that we're introducing our audience to a very specific culture, but she's not defined by it. It's just who she is," said Song, adding that the show's other themes of being yourself and friendship are just as important.
"People are realizing now that cultural specificity is a great thing," Braly added.
It's something that Braly hopes continues in animation, especially since minority characters ran the risk of being written as didactic cultural ambassadors in the past. He cites not only shows like "Amphibia" — which was picked up for a second season before its premiere — but also feature films like 2018's Oscar-winning "Spider-Man: Into the Spider-Verse," which centered on Miles Morales, a teenager of African American and Puerto Rican descent.
"These characters have different cultural backgrounds," he said, "but it really is about this great universal story that anyone can hop in and enjoy."
Follow NBC Asian America on Facebook, Twitter, Instagram and Tumblr.