In 2007, just months before graduating from the University of California, Irvine, Zabie Yamasaki was drugged and raped by a stranger at a Newport Beach bar. But it wasn't until she found yoga that she believed her healing really began.
"Yoga has been my therapy and quite frankly, it changed my life and the trajectory of my healing process," Yamasaki, 31, told NBC News. "I realized there was something powerful about not feeling like I needed to have the words to articulate what I was feeling."
After receiving her graduate degree from George Washington University in Washington, D.C., in 2010, Yamasaki returned to Southern California, joining UC Irvine's Campus Assault Resources and Education office as a violence prevention coordinator where dozens of testimonies began to flood her inbox as survivors shared symptoms she knew too well: flashbacks, recurring nightmares, inescapable anxiety, depression.
"I've never been so overwhelmed in my life, but I've also never been so inspired."
During this time, Yamasaki also became a certified yoga teacher — moved by her own experience with yoga following her assault — and in her small attic office, she decided to draw upon each of the stories she heard from survivors as she created and launched her first yoga series: an eight-week holistic healing program focused on empowering survivors of sexual violence through yoga.
Yamasaki began teaching the Yoga for Healing course in 2011 at UC Irvine, and soon, survivors from around the community began to reach out for more information. Currently, Yamasaki's trauma-sensitive yoga program has been adapted at several California college campuses, including UCLA, where she currently works.
"When I came up with the program, I thought maybe it will help survivors manage their anxiety and overcome depression, maybe it will be an opportunity for self-care. I really didn't know what the impact would be but I knew I had to share it," she said.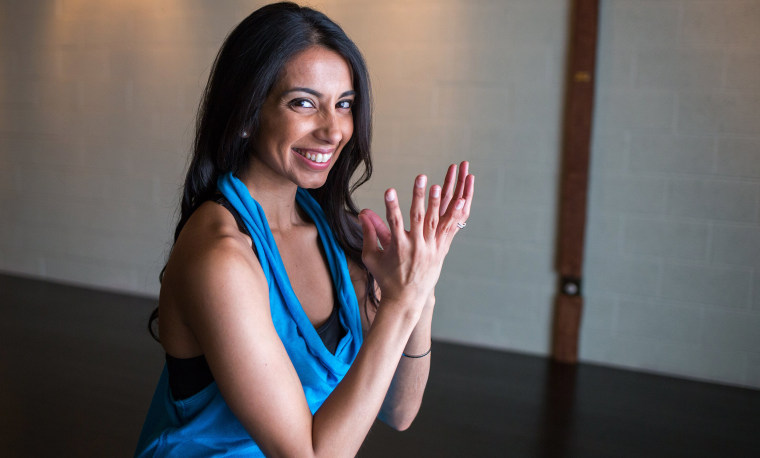 Yamasaki says the goal of her work is to fuse different holistic practices, with a focus on yoga, to give survivors the opportunity to express what they're feeling inside without the pressure of needing to find the words to communicate it.
"Often survivors are not registering their assaults as stories but felt physical sensations in the body," Yamasaki said. "For so long we're told in life that we need to get help, we need to take medication or we need to talk to somebody, but [through yoga] it was so much more about — wow...this is all me."
Each class in Yamasaki's program revolves around a different theme — assertiveness, boundaries, strength, trust, mindfulness, safety — and survivors say they've walked away from their mats feeling empowered.
"Since the assault, I've regarded my body as something almost like a traitor or foreign. This program has helped me feel more comfortable in my skin. I feel strong and beautiful. I feel like I'm in control of my body again," one survivor wrote on Yamasaki's website.
Another: "I can finally breathe."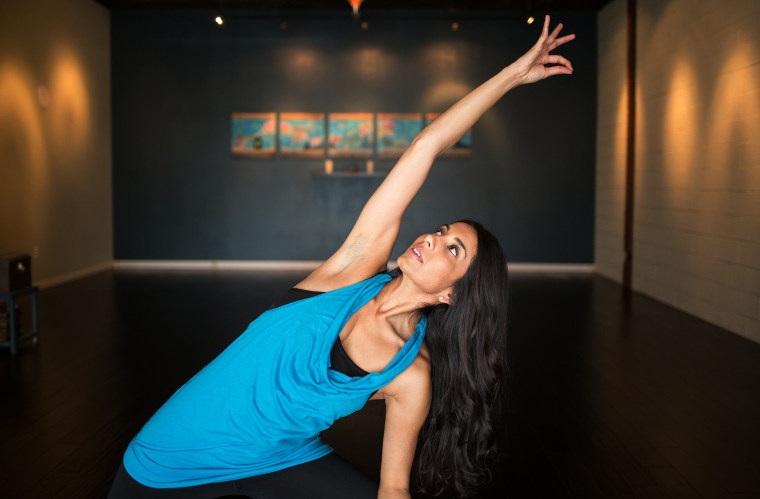 With each step forward, Yamasaki sees herself inching closer to her dream of opening a holistic healing center in Los Angeles that offers various types of options for survivors, yoga teachers, and mental health professionals. Over the past four months, she has trained hundreds of yoga teachers in trauma-sensitive yoga and has also collaborated with five new colleges.
"When you're bringing the program to various campuses, everyone has a demographic and everyone has different needs. It's tailoring the activities or helping [the university] write the yoga therapy based on the different symptoms their clients are experiencing," Yamasaki said. "I've never been so overwhelmed in my life, but I've also never been so inspired."