In Washington, D.C., home to most national museums in the country, should there be a museum expressly dedicated to Asian Pacific American history and culture?
For Franklin Odo, the founding director of the Smithsonian's APA program from 1997-2010, that has since been upgraded to a "center," the time has come for an even further upgrade to a full-fledged museum.
"I have long believed that an APA museum within the Smithsonian Institution is essential," Odo told NBC News. "APAs need to organize now to push this agenda. There are too many reasons anything less than a national APA museum would be inadequate. Some are symbolic and national; but others, equally compelling, are internal to Smithsonian — the need to unify the diverse ethnic/nationality groups is desperate."
RELATED: Smithsonian Center Launches Asian and Pacific American Online Book Club
Odo, who is currently a visiting professor of American Institutions and International Diplomacy at Amherst College, praised the current program that has become a center under its most recent director, Konrad Ng. But Odo said the job of curating in the name of Asian Americans has not gotten easier.
"The APA Center has to beg to collect our histories through artifacts, beg for venues to produce events, beg for resources to fund positions, beg for exposure to provide essential info to disparate communities, beg for permission to advocate for APA inclusion," Odo said. "Time to stop begging."
RELATED: Smithsonian's 'Beyond Bollywood' Hits the Road
Odo's comments come four months after legislation was introduced by Congresswoman Grace Meng (D-NY) to create a commission to study the possibility of opening a National Museum of Asian Pacific American History and Culture in the nation's capital.
"A National Museum of Asian Pacific American History and Culture would be a tremendous way to highlight the many achievements of Asian Americans and Pacific Islanders, and such a facility is vital to remember our collective past — even the painful parts such as Exclusion Acts and internment camps," Meng said in a statement. "As we have seen with the rise of recent exclusionary rhetoric, our lived experiences can prove educational and instructive to Americans of all ethnicities, walks of life, and political persuasions."
RELATED: New Smithsonian Digital Exhibit Explores Immigration Stories Through H-1B Visas
Co-sponsored by Reps. Judy Chu (D-CA), Madeleine Bordallo (D-Guam), Al Green (D-TX), Mike Honda (D-CA), and Ted Lieu (D-CA), the bill introduces the first steps in creating a national museum, from fundraising to construction, and will also delve into whether the museum should be part of the Smithsonian Institution.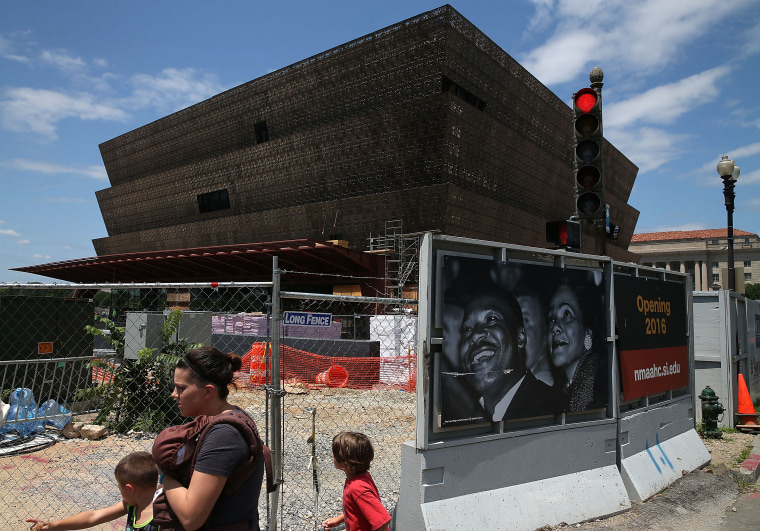 Odo told NBC News he was unaware of the legislation, but bluntly assessed the odds of the proposal's success.
"No chance in the near future," Odo said. "Latinos have been pushing for over a decade now — Rep. Xavier Becerra has championed this effort. He told me five years ago that the Latino museum [within the Smithsonian] would be on back burner for a while. A feasibility study would probably be necessary. Any direct legislation would have no chance."
Odo said the ideal formula to follow might be the one used to establish the National Museum of African American History and Culture, which was funded 50-50 between public and private dollars. He adds that the broader community will have to get behind a successful push for a museum to get beyond both the politics inside Congress and inside the Smithsonian.
"I think getting the word out about advocating for a new AAPI Museum within Smithsonian would be splendid," Odo said.
Meng's legislation has been referred to the House Administration Committee and the Natural Resources Subcommittee on Federal Lands since its introduction.
Follow NBC Asian America on Facebook, Twitter, Instagram, and Tumblr.