Yuh-Line Niou, who is running for the New York State Assembly seat Sheldon Silver held for nearly four decades before his conviction on corruption charges last year, shocked attendees at a packed Democratic committee meeting Sunday afternoon when she announced she was withdrawing from the special election nomination process.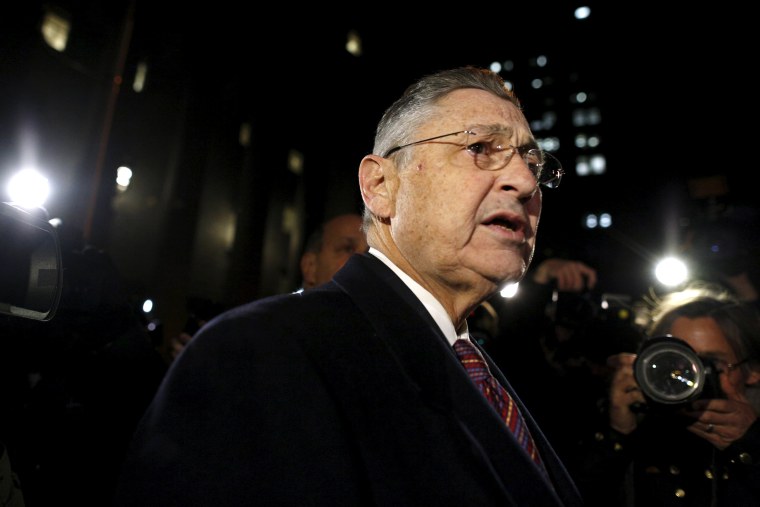 Niou, who serves as state Assemblyman Ron Kim's chief of staff, delivered the news toward the end of her five-minute speech, which each of the five Democratic candidates gave as they vied for votes from roughly 180 committee members who award the nomination. Niou will still appear on the April 19 ballot after winning the endorsement of the Working Families Party.
"I am withdrawing from this flawed process and look forward to sharing my vision for downtown in April and in September with all those who have no voice here, but who need and deserve so much from their assemblymember," Niou, 32, told the audience, drawing some gasps and applause.
After tallying the paper ballots Sunday afternoon, Democratic party officials announced around 4:30 p.m. that Alice Cancel, a district leader and 40-year resident of Lower Manhattan, had secured a majority of votes and was the party's nominee for the special election.
"I am my own person, and I have proven that to the district in the things that I have done," Cancel, 61, told reporters following the announcement.
Cancel, a staffer for city Comptroller Scott Stringer, who last week endorsed Niou, will square off against Republican Lester Chang in a district that leans heavily Democratic. Whoever wins the special election will hold the assembly seat until at least next January, depending on the outcome of November's general election.
RELATED: List of Potential Asian-American Candidates for Vacated NY Assembly Seat Grows
After New York Gov. Andrew Cuomo called the special election, which is scheduled to take place on April 19, some Democrats criticized the nomination process, saying it lacked transparency and that all voters should get to choose which candidate represents the party.
"It was an undemocratic process to have just under 180 people decide on the nominee," Jenifer Rajkumar, a 33-year-old Indian-American civil rights attorney who was one of the five potential candidates, told NBC News. "So that's why I'm looking forward to the people deciding at the ballot box in September. That's who should really decide."
Veteran political consultant George Arzt told NBC News in December that Silver, who was convicted Nov. 30 of taking nearly $4 million in kickbacks in exchange for political favors, enjoyed solid support among Asian Americans who live in the 65th Assembly District, which includes Chinatown and the Lower East Side. In 2010, some 43 percent of the district's nearly 133,000 residents were Asian American, according to data from the New York State Legislative Task Force on Demographic Research and Reapportionment and the U.S. Census.
In addition to Stringer, Niou received endorsements from former city Comptroller John Liu and state Sen. Brad Hoylman, she said. Niou, who was born in Taiwan and lives in the Financial District, also faced questions last week about her state residency and the origins of a $50,000 loan she said she took out to herself, according to the New York Post.
RELATED: New York Ex-Speaker Convicted in Federal Corruption Trial
Rajkumar's election attorney challenged whether Niou had lived in New York for a continuous five years as required by law, the Post reported. But Niou told NBC News Sunday that she wouldn't have run if she hadn't met the requirement. Niou added that she took out the loan to show donors she was willing to take a risk on her campaign.
"I put my own skin in the game," she said.
Follow NBC Asian America on Facebook, Twitter, Instagram, and Tumblr.