The phone call in early June purporting to be from Chinese authorities was, in a word, alarming. The Massachusetts woman who answered it learned she may have been the victim of identity theft.
But after almost a week of corresponding and sharing personal information over the phone in an effort to find how her identity had apparently been stolen things went very wrong very quickly.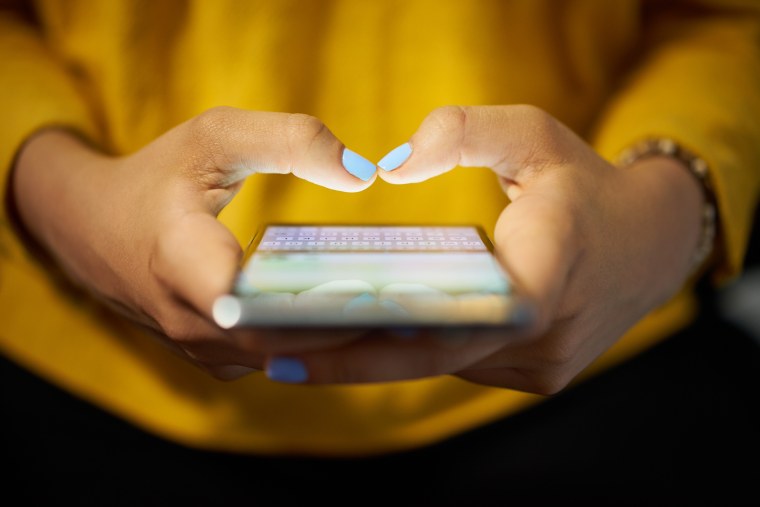 "It turned from trying to be helpful, as you potentially are a victim of identity theft in China, to there's an international arrest warrant out for your arrest," said Jeremy Warnick, director of communications and media relations for the Cambridge Police Department.
The woman, whom police did not identify, ended up wiring $95,000 to a bank in Hong Kong to avoid what she thought would be her arrest and removal from the U.S., according to Warnick.
Only after did she realize she had fallen victim to a phone scam.
A popular version of the ruse, which appears to have taken off earlier this year, involves a robocall message in Mandarin that identifies itself as the Chinese consulate and tells the person who picks up that there's an important document to retrieve.
It may also direct recipients of the call to provide information to avoid getting into trouble with the consulate, according to the Federal Trade Commission.
Asked about the extent of the Chinese consulate scam, FTC spokesman Frank Dorman said in an email that there's "no way to estimate the scope of any kind of fraud."
But reports of it have come in from across the country, from New York to Massachusetts to California, prompting the Chinese embassy in the U.S. to issue an alert on its official website.
"We would like to restate that the Embassy and Consulates General of China would not ask for personal information, deliver parcel pick-up notice or ask people to answer inquiries from police department by way of phone calls," read the advisory, dated April 19. "The Embassy would not ask for bank account information."
Spoofing
A big part of the scam's success involves what's known as spoofing, a process in which scam artists make it appear as if a call is originating from a legitimate phone number, like that of the Chinese consulate.
Around a half year ago, legislation sponsored by U.S. Rep. Grace Meng, D-N.Y., was signed into law as part of the omnibus spending bill that makes such spoofing attempts from abroad a criminal act.
Meng, whose district covers a swath of the New York City borough of Queens, home to a large Asian-American population, called the law a "first step" in penalizing overseas con artists who try to scam people in the U.S. through spoofing.
The bill became law in March, right around the time her office began fielding reports about the Chinese consulate scam, which appeared mostly to be targeting people with Chinese-sounding surnames.
"These folks, they probably tend to trust the Chinese consulate, they're speaking in their language," Meng said. "It's easier, I think, to scam people when they're talking in their own language."
Meng's office said they've received a few dozen reports from constituents about the Chinese consulate scam, including one who said they lost $1.5 million. The congresswoman added that, for this particular scam, it appears that the number of phone calls in her district has dropped since springtime, when there was an onslaught of them.
The New York Police Department did not respond to requests for comment about the scam.
It's unclear what effect the anti-spoofing bill has had so far on deterring or prosecuting scam-artists overseas since it was signed into law.
Apart from imposing criminal penalties, the legislation requires the Federal Communications Commission, together with the FTC, to regularly update materials to help consumers identify and protect themselves from caller-ID scams.
Meng also sent a letter to the FTC in May, calling for its online complaint assistant to be made available in Chinese. (The website has only a Spanish-language option.)
Dorman, the FTC spokesperson, said the agency doesn't comment on correspondences it receives, but did reference online FTC literature in Chinese that informs consumers specifically about the consulate scam, scams against immigrants and wiring money overseas.
A Different Kind Of Scam
Back in Cambridge, authorities hadn't seen too many instances of scammers pretending to be the Chinese government, said Warnick, the Cambridge Police Department spokesperson.
The woman targeted in June had corresponded with the fraudsters for around a week through voice and text, according to Warnick. They even asked her to get a temporary cell phone from which she could make international calls.
It turned from trying to be helpful, as you potentially are a victim of identity theft in China, to there's an international arrest warrant out for your arrest.
Over the week and using that phone, the scammers got the Cambridge woman to divulge more and more personal information, including her name, address, age and social security number, Warnick said.
They then plugged those details into what looked like a legitimate arrest warrant in simplified Chinese characters, which Warnick said they texted to her.
They told the woman they were in Cambridge and that if she didn't proceed with a money transfer, they would arrest her and kick her out of the U.S., according to Warnick. After wiring the money, the woman searched online and found that her purported international arrest warrant was a document used in other scam attempts across the country.
She tried contacting police in Hong Kong, where she had transferred the money, but they weren't able to help, according to Warnick. Then the woman called the Cambridge Police Department.
"She was frankly so embarrassed she didn't even notify family or friends that she was a victim," Warnick said, adding that the woman was not elderly, an age group that often falls prey to such scams.
Fortunately, she had at a few things going in her favor.
One was that the transfer took place over the weekend, when banks tend to be closed. Another was that a Cambridge Police Department detective just happened to be friends with an IRS agent stationed in Hong Kong, Warnick said.
The detective notified the IRS official about the transfer and its size, according to Warnick.
"That particular agent worked with local police to freeze the transfer before ultimately it was successfully submitted through the destination bank," Warnick added.
In the end, the woman got back her $95,000, except for the $80 wire fee. The case has since been handed over to the FBI, Warnick said.
An Ounce Of Prevention
Not every victim is as lucky. Warnick said that in Cambridge, a city across the Charles river from Boston with 110,000 residents, police receive an average of 10 to 15 reported telephone internet scams each week.
"We believe that the magnitude of it is much higher because a lot of these aren't reported," Warnick added, citing such reasons as embarrassment.
Some people lose money for good.
A report released in January by AARP, a nonprofit advocacy group for the aging, found that an overwhelming majority of Asian Americans and Pacific Islanders age 50 and older said they or their families have been targets of fraud, while a third of all victims lost on average $15,000.
Meng said educating residents is most important in preventing people from becoming victims of scams, which are not just limited to impostors pretending to call from the Chinese consulate.
One of the more prevalent schemes includes thieves impersonating Internal Revenue Service personnel who disguise their phone numbers to make it seem like they're calling from the IRS. They then demand immediate payment for unpaid taxes, according to Meng's office.
Warnick said the non-emergency number of the Cambridge Police Department has even been spoofed.
So-called blessing schemes have also been used to prey on members of the Chinese community, especially the elderly. Fraudsters tell their victims that a death curse has been placed on them and that the only way to remove it is by forking over cash and jewelry.
Warnick, whose police department has nearly 280 officers who speak 14 languages, said they hold regular seminars for seniors in particular to help them understand the latest trends in scams and what to do to protect themselves.
But he added that it can be challenging trying to reach residents for whom English is a second language.
There is "somewhat of an intimidation factor in terms of contacting local police and working with local police, especially during these times of immigration concerns," Warnick said.
"But certainly we as a department make ourselves available to go wherever people feel like they need support, whether it's a community meeting, or with a small group, in a home, whatever it may be, we've done all of the above," he said.
Follow NBC Asian America on Facebook, Twitter, Instagram and Tumblr.