Three Asian Americans were among the 24 "geniuses" named MacArthur Fellows this year: Kartik Chandran, Mimi Lien, and Peidong Yang.
The John D. and Catherine T. MacArthur Foundation chooses fellows annually based on brilliance and promise, and gives each fellow $625,000 "genius grants" over five years to spend any way he or she wants, no strings attached.
Kartik Chandran is an environmental engineer and an associate professor in the Department of Earth and Environmental Engineering at Columbia University. He is developing new techniques to clean wastewater while extracting valuable resources like fertilizers, chemicals, and energy. His projects in Ghana test converting wastewater into agricultural resources, as well as converting sludge into biofuel.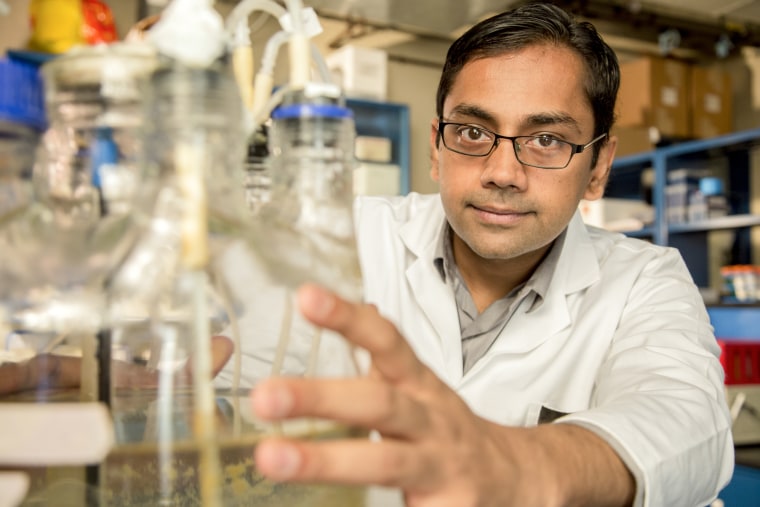 "The MacArthur Foundation Fellowship is a fitting testament to the growing significance of global efforts and research relating to the nexus between water, sanitation, energy, nutrients and beyond," Chandran told NBC News. "I would like to use and leverage the resources from the Foundation to identify some of the most pressing global societal questions and challenges we face today and then contribute to sustainable answers towards addressing these challenges."
Mimi Lien is a set designer for theater, opera, and dance who has designed sets for numerous productions, including "An Octoroon," "Natasha, Pierre, and the Great Comet of 1812," and "The Whale." Trained in architecture and set design, her immersive designs and shifting set pieces expand the narrative and become active participants in the production.
Peidong Yang is the S. K. and Angela Chan Distinguished Professor of Energy in the Department of Chemistry at the University of California Berkeley. He is an inorganic chemist working in the field of semiconductor nanowires and nanowire photonics. He has created a synthetic "leaf" that can gather sunlight and produce fuel through artificial photosynthesis, a huge step towards clean, renewable, and sustainable energy production.
SOCIAL