When 22-year-old Sunil Tripathi disappeared in March 2013, his family turned to social media to get the Brown University student's name and face out to the public. They never expected that the platforms they used to help them with their search would become tools that aided a digital witchhunt, a case of "mistaken identity" taken to the extreme in the aftermath of the Boston Marathon bombing.
In the blink of an eye, the Tripathi family watched as the image of their missing son appeared side-by-side with blurry images of a man only known as "Suspect 2" after the bombing. Amateur internet sleuths declared the two men were one and the same, even prompting some journalists (including Digg's Ross Newman, Politico's Dylan Byers, Newsweek's Brian Ries, NBC's Luke Russert, and Buzzfeed's Andrew Kaczynski) to spread word of Tripathi's possible guilt.
Two years after the events in Boston, Sunil Tripathi's story had become a footnote in many re-tellings of the manhunt for the Tsarnaev brothers. But a new documentary is aiming to tell the Tripathi family's complete story, overlooked by the mainstream media at the time of the bombing.
Directed and produced by three former CNN journalists, Help Us Find Sunil Tripathi chronicles the Tripathi family's desperate search for Sunil, a philosophy student who played the saxophone and was often seen smiling in photographs. But Sunil suffered from depression--something his family struggled to talk to him about before the night he went missing.
"[The Tripathis] were quite open with talking about Sunil's descent into his depression," director Neal Broffman told NBC News. "Akhil [Sunil's father] kept saying, repeatedly, that his objective was to prevent other families from going through what they had gone through."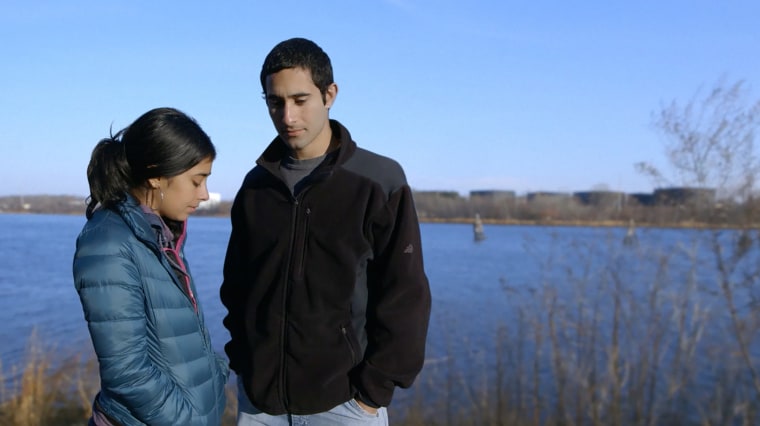 Broffman and executive producer Elisa Gambino first met Sunil's sister Sangeeta in March 2013 on an assignment in east Africa. One day after Sangeeta returned to the U.S., news came that Sunil had disappeared. She reached out to Broffman to help her edit a video that showed family and friends asking Sunil to come home, which was then posted online and shared on social media.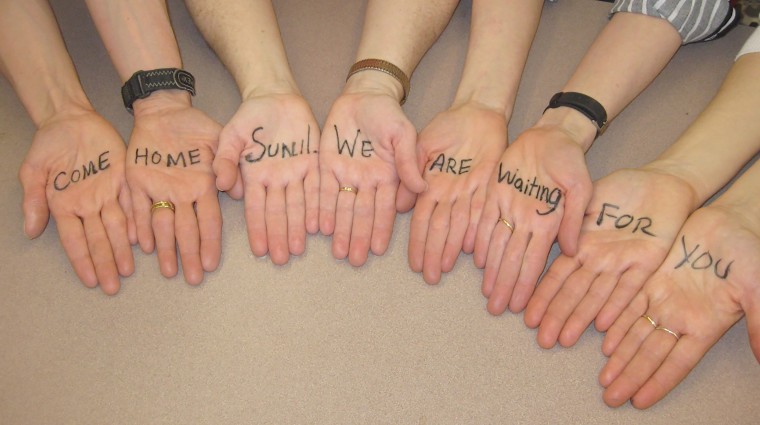 Weeks passed with no answers about Sunil's disappearance, but the family remained determined to use every means possible to get his name and face out to as many people as possible. It wasn't until the days following the Boston Marathon bombing on April 15 that Sunil's name went viral, after users on Twitter and Reddit began suggesting Sunil bore a strong similarity to one of the bombing suspects. Some even suggested Sunil's ethnicity pointed to a "religiously motivated attack."
"What started off as people saying, 'This image and your brother look the same' became, 'This image is your brother' became, 'How are you providing a cover for your brother to do this?'" Sangeeta recalled in the documentary.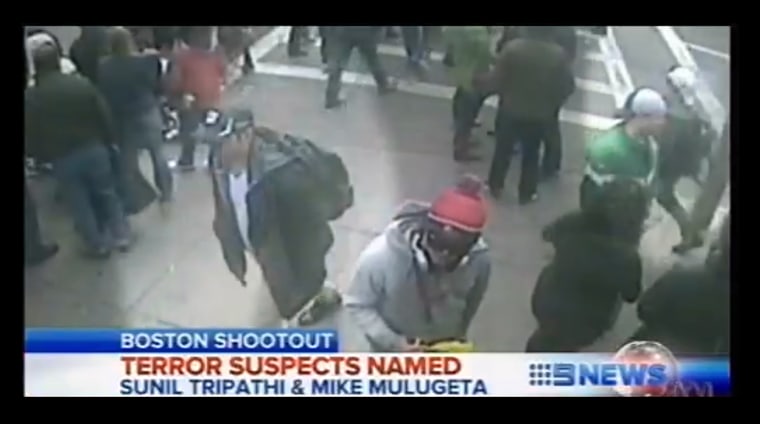 Help Us Find Sunil Tripathi, which premiered in March at the Atlanta Film Festival, is as much a cautionary tale of how social media can influence the mainstream discourse--for better or for worse--as it is about a family's search for answers. Within the film are audio recordings of voicemails left for the Tripathis from journalists, looking into the rumors about Sunil's involvement in the bombing--a rumor that began when someone posted online about hearing Sunil's name over the police scanner. Audio recording of the scanner has since raised questions over whether Sunil's name was even mentioned at all.
"Sunil being reported in any way associated with the Boston bombing was inaccurate and unsourced and strictly a result of sort of a mass rumor coming through social media," Broffman said. "It was never supposed to be a story to begin with."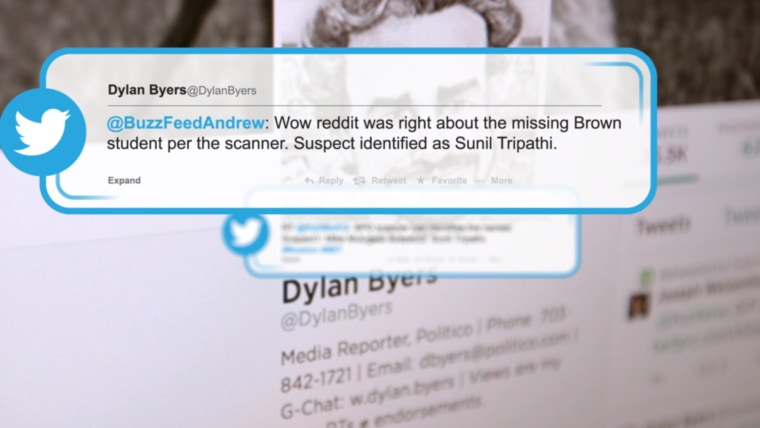 Along with exclusive interviews with the Tripathi family, the documentary includes conversations with former Reddit general manager Erik Martin, journalists who witnessed the misidentification saga, and community members and friends who helped search for Sunil from the beginning.
While the documentary focuses in large part on the collision between the Tripathis and cyber vigilantes and journalists who believed Sunil played a role in the bombing, Broffman says at the end of the day, the story that got lost in the chaos was Sunil's own -- how depression can lead to a nightmare for a family that would have done anything to save their son. Sunil's body was found in the Providence River on April 23, 2013, and an autopsy revealed that he had committed suicide.
"The cardinal rule [in making the film] was to make sure Sunil was there. So much was said about him, but none of it was accurate. This was a way to say, 'Hey, this is the guy you were talking about,'" Broffman said.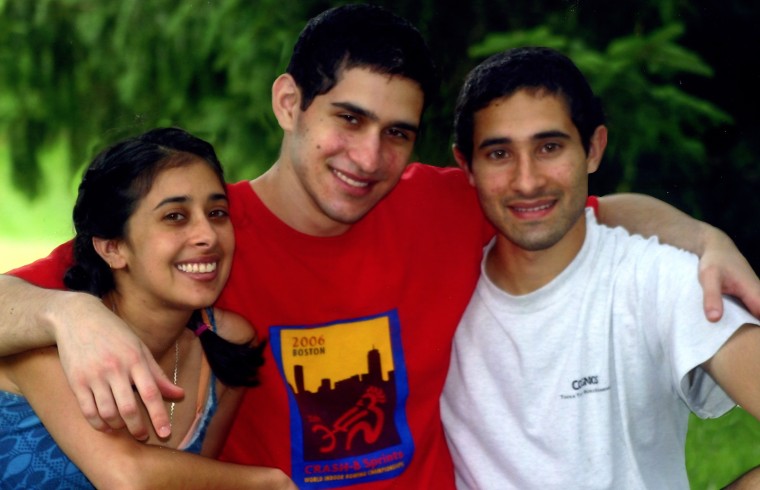 In a panel this month at the Brooklyn Film Festival, where the documentary received the Audience Award, Sunil's mother Judy said her hope was to create a space where conversations about mental health could be addressed. "We lived through Sunil's struggle as a young adult and it didn't work out well," she said. "We need other kids to feel safe."
Help Us Find Sunil Tripathi will be distributed this fall and will be available across all video on demand platforms.