Meet Yuna. She likes space, rockets, art, painting, die-cast metal toys from Japan, digital cameras from Akihabara, listening to K-pop, and hanging out at Giant Robot on Sawtelle Blvd in Los Angeles.
This summer, her art will be featured in a group show at the Giant Robot gallery. One day, she wants to establish her own rocket company because she believes she is destined to go to Mars.
She may also be the first Asian-American doll to be the central character in a doll line.
Yuna was created by husband and wife team David Horvath and Sun-Min Kim of Uglydolls as well as Klim Kozinevich of Bigshot Toyworks — friends who work in the toy industry and wanted to create a new kind of doll to give their children a better imaginative play experience.
When developing Yuna and the other to-be-announced Dream Big Friends characters, they focused on aspiration and exploration, creating characters who are smart, inquisitive, and rambunctious, rather than focusing on fashion or action.
According to their Kickstarter campaign, which runs until Jan. 3, 2016, "Our doll's primary accessory is possibility!"
NBC News spoke with Kozinevich, Horvath, and Kim about Yuna and her Dream Big Friends.
Yuna is so adorable! Please tell us all about Yuna and her cat. What is she like?
Yuna is a teenager who loves science, K-pop music, anime, and drawing. She has a pet kitty named Kamata, who she loves, as well as a group of friends from all over the world that have diverse interests. They are all full of curiosity and love hearing about each other's hobbies and pastimes. Yuna's friends are regular kids with boundless imaginations and big dreams.
How did you decide to create this Asian-American doll and this series? What do you hope to achieve?
David Horvath and Sun-Min Kim have a daughter who loves to play with cool toys but hasn't been able to find a doll that represents her or her interests, dreams, and aspirations. David and Klim have been discussing this at length for quite a long time. They decided to collaborate on a new doll line that would offer a more varied character mix than the current crop of dolls that are found in "the pink aisle."
The goal of Dream Big Friends is to create an alternative play experience with more focus on imagination, creativity, and learning, and less focus on makeup, material possessions, and pink sports cars.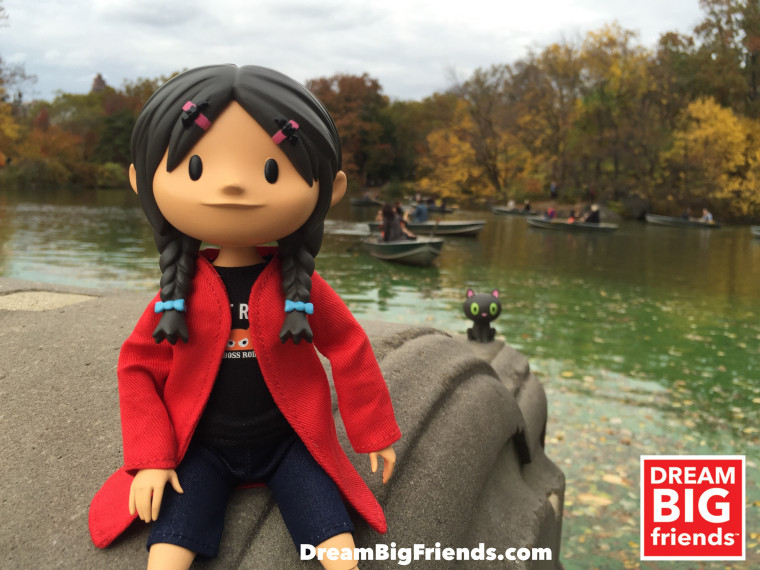 What is Yuna's connection to Giant Robot? What is the connection to Ugly Dolls?
Yuna as a character loves Giant Robot for its unique selection of goods that cater to many of her interests: anime, art books, and fun, whimsical toys. She loves to hang out there and catch up on the latest trends in Asian-American art and culture.
There is a deeper connection to Giant Robot in that David and Sun-Min's Uglydoll plush toys got their start in the Giant Robot store. [Giant Robot owner] Eric Nakamura and David have been friends for years, with many collaborative projects and releases under their belts, so it was a natural fit to involve Giant Robot in Yuna's world.
RELATED: American Girl Discontinues Its Only Asian-American Doll
What has the response been like so far?
The response has been overwhelmingly positive. We are bombarded with requests for sneak peeks at additional characters as well as questions about male friends (which are all coming soon). We've had emails from numerous Asian-American parents who have sent us pictures of their newborn babies, thanking us for creating characters that are more relatable to their children and more accurately reflect their aspirations and values as parents.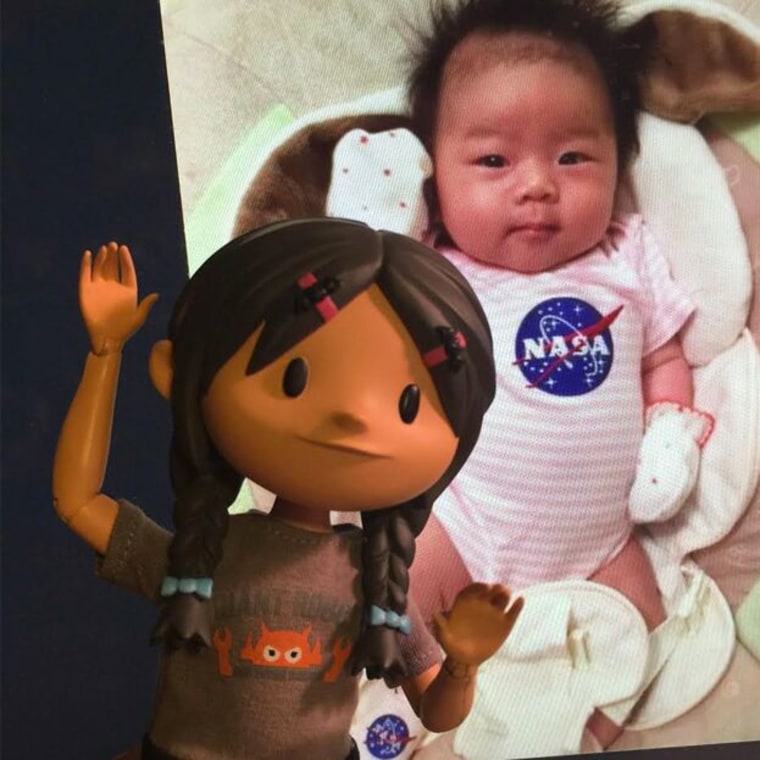 We've also had many comments and emails from retailers around the world excited at the prospect of carrying Dream Big Friends in their shops.
What other dolls do you have planned?
There are four other characters who will be released next. We are finalizing their backstories now, but it's too early to reveal exact details. We are developing characters with rich and diverse backgrounds and unique interests that will appeal to wide international audiences.
RELATED: New Filipina Barbie Inspired by Culture, Fashion, and Family
Anything else? What is next?
Once the Yuna Kickstarter is funded, we will release her to backers and continue developing the Dream Big Friends brand though a variety of channels. We'd like to connect with learning institutions and positive influencers in the media so that we can offer a play-and-growth experience that is actually beneficial to children in the real world. We have years of experience in the toy industry, developing award-winning products for clients and brands. Our goal is to disrupt the status quo of the doll industry and licensing in general by creating a robust, imaginative, and beautiful brand that kids and parents can stand behind.
This interview has been edited for length and clarity.