TIANJIN, China — An American who survived massive blasts that devastated the Chinese city of Tianjin said he and his girlfriend were struggling to recover after the disaster destroyed their home.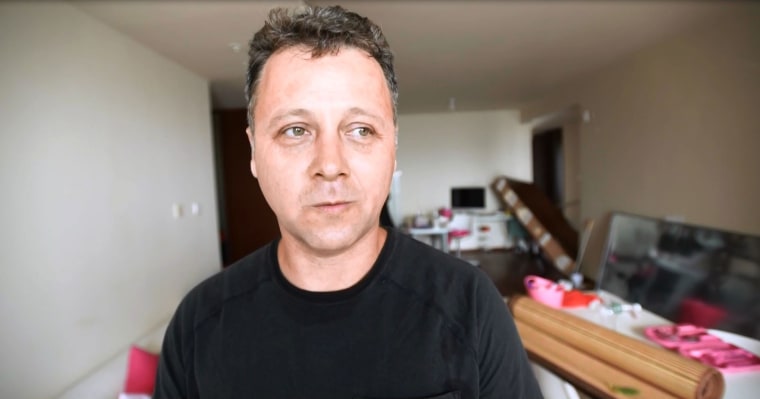 "We've got to start over, there's not much we can do but just start over and do the best that we can do," Dan Van Duren told NBC News on Thursday.
The explosions blew out many windows, forced doors off their hinges and littered glass and debris throughout the apartment. At least 114 people were killed and more than 700 hospitalized in the August 12 blasts at a chemical warehouse.
Van Duren and his girlfriend Ying had been trying to watch a meteor shower from the 34-story apartment building's roof when the disaster unfolded, lighting up the night sky. Van Duren, an aircraft mechanic originally from Washington, caught the tremendous flashes on his camera phone in video that went around the world.
"We're still confused by what really started it, what really happened, why there were so many chemicals, why there was such a big explosion," Van Duren said, adding that he had mixed feelings about staying on in China.
"I knew that so many people died at that moment," he said. "I've had a hard time dealing with that, about once a day I just get really emotional about it."