PORTLAND, Ore. — A federal jury found a former nurse at Oregon's women's prison guilty Tuesday of sexually abusing nine women while they were in custody.
The jury reached its verdict in the case against 38-year-old Tony Klein after nearly two days of deliberations, Oregon Public Broadcasting reported.
Klein was convicted of 21 of the 23 federal charges he faced including 17 counts pertaining to sexual assault and four of making false statements under oath in a deposition.
Jurors found he deprived the women of their constitutional right to not face cruel and unusual punishment while they served time at the Coffee Creek Correctional Facility in Wilsonville, which lies to the south of Portland.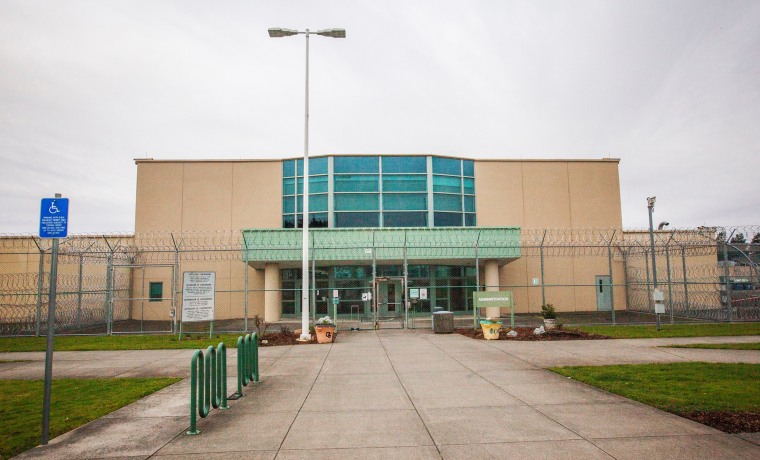 Seventeen women who testified during the two-week trial said Klein touched them inappropriately during medical appointments or as they worked cleaning the prison infirmary. Some said he forced them to have sex, while others said they believed they could face discipline if they refused his advances.
Klein worked at the facility from 2010 until resigning in 2018 amid sexual abuse allegations and a criminal investigation by Oregon State Police. The U.S. Department of Justice indicted him in 2022 following an FBI investigation.
Klein, who denied sexually assaulting anyone, did not testify during the trial. He faces the possibility of life in prison when sentenced in October.
His attorneys, Amanda Alvarez Thibeault and Matthew McHenry, suggested he was the victim of a plot by women in custody to get financial settlements from the state. After the verdict, they reiterated that they believe he is innocent.
The jury reached a unanimous verdict "after careful consideration," foreman Patrick O'Halloranm told OPB.
Oregon's U.S. Attorney Natalie Wight said in a statement that the verdict wouldn't have happened without the courage of the women who testified.
"Tony Klein used his position of authority to prey on women in custody who were in a uniquely vulnerable position," Wight said.
Numerous women filed civil lawsuits alleging sexual abuse against the Department of Corrections and Klein starting in 2019. The state has settled 11 of them and paid out a total of $1.87 million while admitting no wrongdoing.
If you or someone you know has been sexually assaulted, call the National Sexual Assault Telephone Hotline at 1-800-656-4673. The hotline, run by the Rape, Abuse & Incest National Network (RAINN), can put you in contact with your local rape crisis center. You can also access RAINN's online chat service at https://www.rainn.org/get-help. Confidential chats are available in English and in Spanish.