WASHINGTON — The U.S. government suspects a former CIA employee in the leak last year of Top Secret CIA hacking tools, according to court documents.
The suspect, Joshua Adam Schulte, a 29-year-old New York resident, is currently in a Manhattan federal jail on child pornography charges. But his lawyer said in court that the FBI suspects him of a massive leak of 8,000 CIA documents to WikiLeaks in March 2017.
"The FBI believed that Mr. Schulte was involved in that leak," said the lawyer, Jacob Kaplan, according to a transcript of a Jan. 8, 2018 hearing. "As part of their investigation, they obtained numerous search warrants for Mr. Schulte's phone, for his computers, and other items, in order to establish the connection between Mr. Schulte and the WikiLeaks leak."
The government has filed no charges against Schulte in connection with the leak, however.
The loss of hacking tools to WikiLeaks was one of the most damaging breaches in modern history, experts have said, and includes hacking tools that can be used against private companies.
WikiLeaks founder Julian Assange crowed that the CIA had "lost control" of its entire arsenal of cyber weapons, and experts said the leak has done major damage to U.S. intelligence gathering.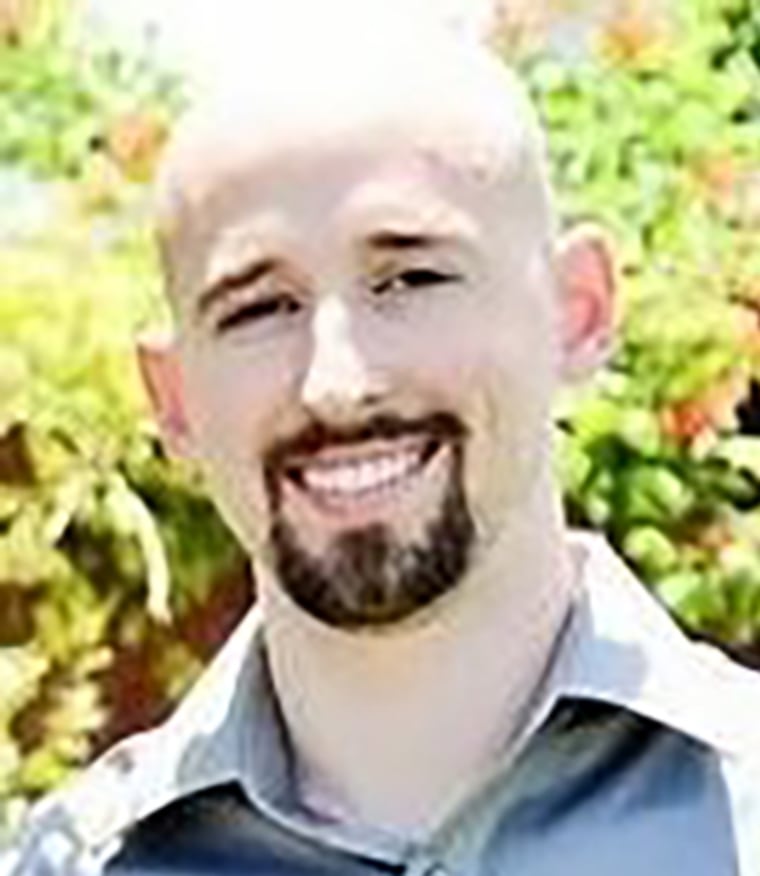 Schulte's connection to the leak investigation was first reported by the Washington Post.
A man who identified himself to NBC News as Schulte's brother Jason said that "what the government is doing to him is wrong. They are screwing him over."
Jason Schulte said he and his brother had planned to go to Cancun together on vacation, but then the FBI raided Joshua's apartment.
The FBI searched Schulte's apartment in New York last year and seized personal computer equipment, notebooks, and hand-written notes, court records say.
Jason said that the porn images on the computer were not his brother's and were put there by someone else. He said others had access to the server.
Kaplan argued that the information the government used to obtain the warrant was inaccurate.
"What I think is important for the Court is, in April or May 2017, the government had full access to his computers and his phone, and they found the child pornography in this case, but what they didn't find was any connection to the WikiLeaks investigation," he said.
A federal prosecutor told the court that Top Secret material was found on Schulte's computer.
Schulte was originally charged in August 2017 with multiple counts related to child pornography. According to the charging document, Schulte had a 54GB encrypted section of a hard drive that depicted children — possibly as young as two years old — involved in sex acts. His lawyer has argued that others had access to the drive.
At the time of the breach, a senior intelligence official confirmed to NBC News that the more than 8,000 documents posted by WikiLeaks include authentic material about CIA hacking methods, some of it classified Top Secret. And the CIA is not denying the WikiLeaks claim that it has a much larger archive of material it has yet to publish.
"The damage assessment isn't completed yet," said Juan Zarate, a former senior U.S. counterterrorism official who is now an NBC News analyst. "The intelligence community doesn't know yet what the effects are and the implications of this revelation. But if these documents are authentic, it does reveal CIA capabilities."
The U.S. Attorney's Office for the Southern District of New York declined to comment.
Kaplan no longer represents Schulte. The public defender's office did not immediately respond to a request for comment.