When Karen Spencer married Princess Diana's brother, she became the lady of one very big house: Althorp, a 500-year-old mansion with a priceless art collection, 88 fireplaces and bedrooms named for the royalty who slept there.
Now the majestic estate where Diana grew up and is buried is about to a play a big role in a cause very close to Spencer's heart — improving the way orphanages care for 8 million or more children around the world.
Watch "On Assignment" on Sunday at 7 p.m./6c for Cynthia McFadden's report on Althorp and how it's being used to help orphans.
It's an initiative that she readily admits is "highly unpopular" because orphanages are seen as a grim vestige of the past.
An international movement — led in part by Harry Potter author J.K. Rowling and her Lumos foundation — believes putting money into orphanages is misguided and that funds are better spent on placing children in foster care or with relatives.
"I am really bucking all the big kids on the block here with this idea," Spencer told NBC News. "It is rather contrary to what a lot of people are pushing for."
That means Spencer faces an uphill battle raising funds for her charity, Whole Child International. And that's where Althorp comes in, with an offer you won't find on Airbnb.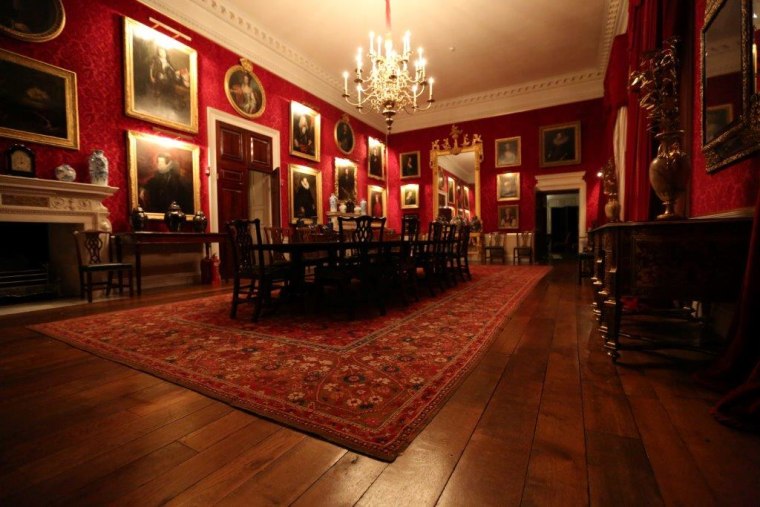 For three weekends, Karen Spencer and her second husband Earl Charles Spencer will host couples willing to pay between $25,000 and $40,000 to stay in the 100,000-square-foot home about 75 miles north of London. For $250,000, a group of up to 18 people can take over the stately spread.
"It's not just a little bastion or fortress of privilege," Charles Spencer, an Earl, told NBC News. "It should be doing good for the world."
It's not just the wealthy who have a shot at spending a weekend browsing Althorp's 10,000-book library and strolling the 13,000 acres. An opportunity for small donors to spend a separate weekend at the estate is also included on Whole Child's website.
"We realize, of course, that these weekends cost a great deal of money and while we remain absolutely focused on raising as much as we can for the children, we are at the same time determined to make this opportunity accessible to all," Karen Spencer said.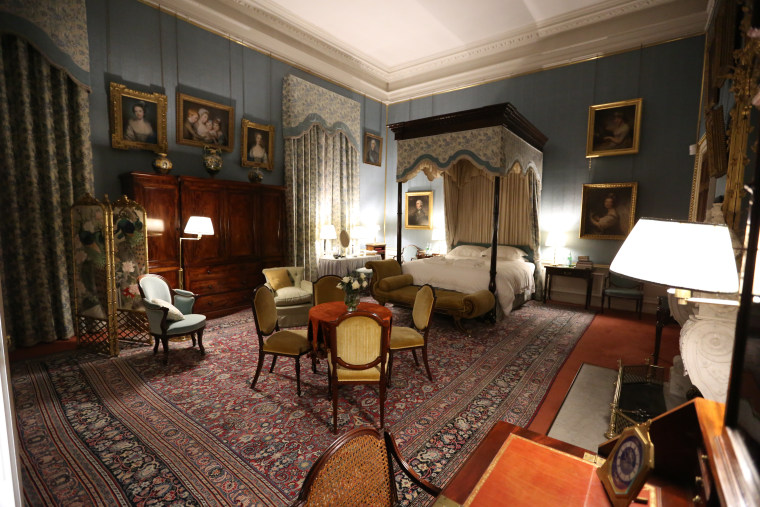 The proceeds will go to Whole Child, which worked with or advised 85 orphanages in Nicaragua and is undertaking a new project in El Salvador that will involve 365 children's centers. Its mission is to implement the theories of Hungarian pediatrician Emmi Pikler, which focus on the importance of bonding in the early years.
While they may be run with the best of intentions, many orphanages put a premium on efficiency and skimp on individuality and interaction, Karen Spencer says. As a result, a child can have up to 70 caretakers by the time they are 5 years old.
"Millions of children are really being stunted in all areas of their development and not being given the opportunity to grow up to be productive members of society," she said. "And not only is that tragic, it's also extremely expensive. These are children that are going to go on to cost a huge amount of money in the long-term."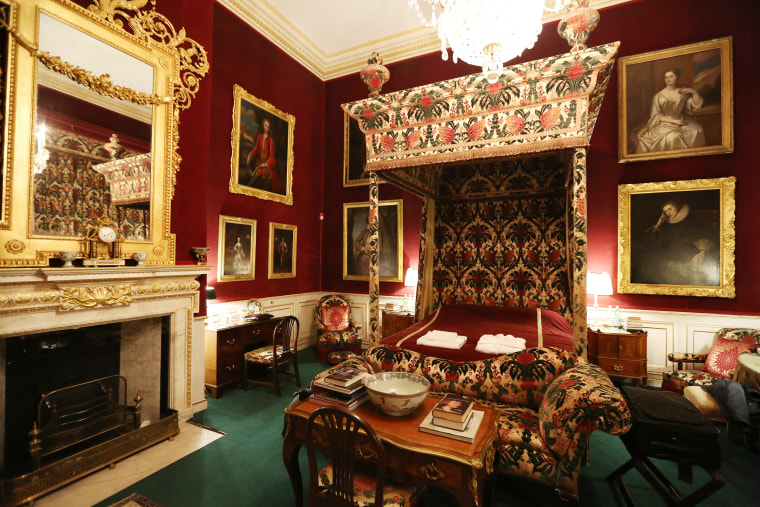 Working with child development experts at major universities, Whole Child came up with a framework to train staff and reform practices at orphanages. It centers on four initiatives: assigning every child a primary caregiver, giving each of them a cubby to call their own, celebrating birthdays individually, and creating a memory book for every orphan.
"The book is obviously hugely important for obvious reasons for the child," Karen Spencer said. "But also, it's a very tricky way of getting the caregiver to be more connected to the child."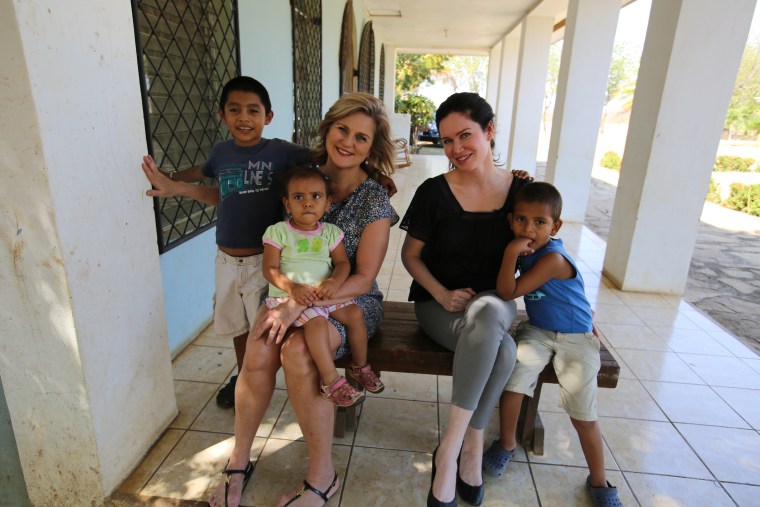 It sounds simple, but the results were startling.
When they launched with seven centers in Nicaragua, a baseline evaluation showed 85 percent of the children they would be working with scored as though they were intellectually disabled. Six years after the reforms, with no change in the number of staff, that had dropped to 15 percent.
There were physical changes, too, without any apparent increase in the nutrition the youngsters were getting — a 37 percent increase in height and a 47 percent increase in weight, according to a study by the University of Pittsburgh.
"It's crazy not to be doing it," Karen Spencer said.
But not everyone agrees with the emphasis. UNICEF said it supports the work of any group that tries to improve the lives of children, but believes the "best investment" is in alternatives that keep families together. Rowling's Lumos wants to shut down orphanages — all of them — by 2050.
"I am really bucking all the big kids on the block here with this idea."
Spencer said she agrees with the move toward deinstitutionalization but doesn't foresee a world without orphanages anytime soon. In the meantime, she said, she wants to make a difference in the lives of those children who remain in one.
Whole Child has been working in El Salvador for two years, training 72 high-level government officials; the Duke Global Health Institute will evaluate the results at 217 of the child-care facilities. The organization is hoping to ramp up efforts in Ecuador soon and start work in several other countries too.
The charity is still small; it has only three staffers at its headquarters and about 50 people working in Latin America.
To keep it going and growing will take money, and Spencer — who spent nearly more than $2 million of her divorce settlement from her first husband — is hoping to raise another $2 million, including the money from Althorp.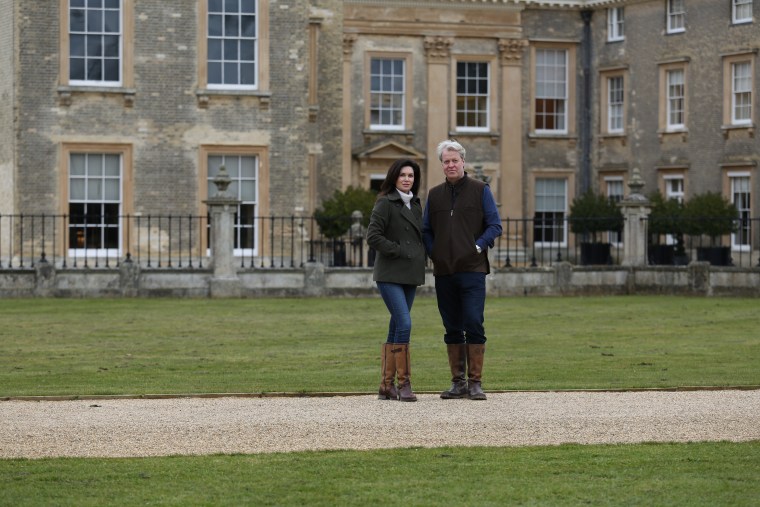 The home has been in the Spencer family since 1508. Charles and Diana spent their childhoods there, relegated to small attic bedrooms after their mother left and their father remarried.
He says that experience is part of the reason he understood Karen's passion for orphans when he first met her — on a blind date.
"As a child growing up, without a mother present, it was something I could connect with very easily," he said.
It's not lost on Karen that Charles' adored sister, Diana, was known both for her work on behalf of vulnerable children and for bucking the big kids on the block.
"There have been a lot of incredibly powerful and rabble-rousing women as part of this family," she said. "So I'm very proud to join the line."