What is the Gaza Strip? 
The Gaza Strip refers to a narrow strip of land wedged between Israel and Egypt on the Mediterranean Sea that is roughly the size of Washington, D.C. Occupied in turn by the Ottoman Empire and then the British Empire, it forms the smaller of the two Palestinian territories — the other being the West Bank. 
After the creation of Israel in 1948, Egypt controlled Gaza for nearly two decades. After Israel's victory in the 1967 Six-Day War against its Arab neighbors, it gained control of the Gaza Strip and the West Bank. For the next 38 years, it controlled the strip and enabled the construction of 21 Jewish settlements.
In 2005, under international and domestic pressure, Israel withdrew around 9,000 Israeli settlers and its military forces from Gaza, leaving the enclave to be governed by the Palestinian Authority, which also controlled parts of the occupied West Bank.
Today, with over 2 million Palestinians living within roughly 140 square miles, it is "one of the world's most densely populated territories," according to Gisha, an Israeli nongovernmental organization. Half of Palestinians living in Gaza are under age 19, but they have few to no prospects for socioeconomic growth and limited access to the outside world.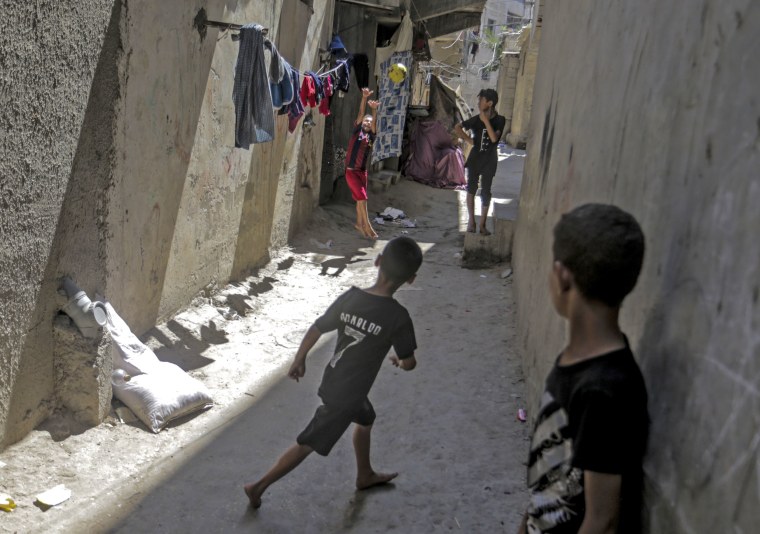 Who governs and who controls it?
Hamas, which has clashed repeatedly with the Palestinian leaders in the West Bank who negotiated the Oslo Peace Accords, is a militant Palestinian nationalist movement currently led by Ismail Haniyeh. It took control of Gaza after it won elections there in 2006. Since then, no elections have been held.
Despite pleas from the United Nations and human rights groups, Israel has maintained a land, air and sea blockade on Gaza since 2007 that has had a devastating effect on Palestinian civilians. Israel says the blockade, which gives it control of Gaza's borders and is also enforced by Egypt, is necessary to protect Israeli citizens from Hamas.
The International Committee of the Red Cross considers the blockade illegal and says it violates the Geneva Convention, a charge Israeli officials deny. The U.N., various human rights groups and legal scholars, citing the blockade, consider Gaza to still be under military occupation by Israel. 
What is Hamas, and whom does it represent?
Hamas is one of the two major political parties in the Palestinian territories. Founded in 1987 during an uprising against Israel's occupation of Gaza and the West Bank, the group was originally a branch of the Muslim Brotherhood, which favors Islamist principles —  a belief that Islam should play a major role in political life. 
For decades, Hamas called for the destruction of Israel. In 2017, 30 years after its founding, the group issued a new charter that appeared to stop short of that goal.
Many countries, including the U.S., the U.K. and Canada, have designated Hamas a terrorist organization because of its attacks on Israel, which include rocket salvos and suicide bombings. Other countries, including New Zealand, deem only Hamas' military wing to be a terrorist group. Hamas also provides social services for people in Gaza, such as education and medical care in hospitals.
Hamas says it is a freedom-fighting movement to free Palestinians from occupation and reclaim large parts of Israel. Its actions are divisive among Palestinians and those who support establishing a Palestinian state because of its use of violence.
A recent poll by the Palestinian Center for Policy and Survey Research reported that one-third of Palestinians found the internal and political split between the Palestinian Authority in the West Bank and Hamas in Gaza to be "the most damaging development that has happened since 1948." 
The same poll found that more than half of Palestinians living in Gaza and the West Bank would vote for Hamas over the Palestinian Authority. The group's popularity grew after a two-week conflict with Israel in 2021, with roughly 75% of those polled viewing Hamas as safeguarding the Al-Aqsa Mosque and other Muslim holy sites in East Jerusalem. 
Hamas receives heavy backing from Iran, which contributes "funds, weapons, and training" to the militant group, according to the Council on Foreign Relations. Though Turkey insists it supports Hamas only politically, it has been accused of funding Hamas' terrorism, including through funds diverted from Turkish government aid programs.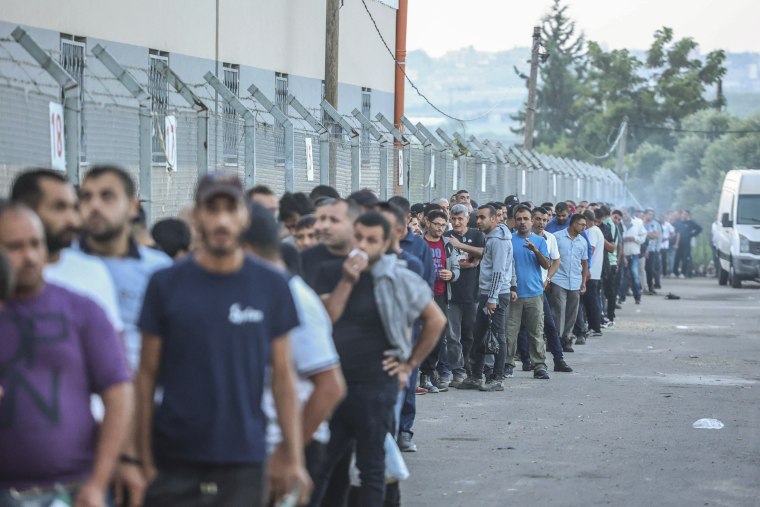 What is it like living in Gaza?
Human Rights Watch likened the conditions in Gaza to "an open air prison," referring to the restriction of movement Israel enforces on Palestinians there. Israel prohibits Palestinians from entering or leaving the area "except in extremely rare cases, which include urgent, life-threatening medical conditions and a very short list of merchants," according to B'Tselem, an Israeli human rights group. 
Israelis, Jewish settlers and foreigners are not subject to those restrictions and are free to travel in and out of Gaza. Over the years, Israel has gradually closed land-border crossings from Gaza into Israel except for one — which is open only to Palestinians with Israeli-approved permits. Egypt sporadically closes its land-border crossing for months on end, which is often the only way people in Gaza can gain access to the rest of the world.
By limiting imports and nearly all exports, Israel's 16-year blockade has driven Gaza's economy to near-collapse, with unemployment rates above 40%, according to the World Bank. More than 65% of the population live under the poverty line, according to the U.N., with 63% of people in Gaza deemed "food insecure" by the World Food Program. Little psychological support exists for a generation of children who are "living with the long-term psychological effects of constant exposure to violence," according to a U.N. report, which described an uptick of mental health issues, including depression, among young people living in the Gaza Strip.
"The Gaza closure blocks talented, professional people, with much to give their society, from pursuing opportunities that people elsewhere take for granted," Human Rights Watch said in a 2021 report. "Barring Palestinians in Gaza from moving freely within their homeland stunts lives and underscores the cruel reality of apartheid and persecution for millions of Palestinians."
In the wake of the recent surprise Hamas attack that killed 700 Israelis, conditions for civilians in Gaza are expected to dramatically worsen. So far, more than 400 Palestinians have died in Israeli air strikes. An Israeli ground invasion of Gaza is likely, which Hamas has vowed to fiercely resist. On Monday Israel's defense minister announced "a complete siege" of Gaza, cutting off all electricity, fuel, food and water to the enclave.