Friends, family and bystanders notice clear signs of radicalism in four out of five homegrown extremists who later turn to terrorism –- but fewer than half report their fears, according to an internal federal report released this week.
The report, called "Countering Violent Extremists in the Homeland," was prepared by the FBI and the National Counterterrorism Center and based on examining 57 cases of al Qaeda-inspired violent extremists in the U.S. between 2009 and 2012.
The case studies showed that peers and family members were the "best positioned" to notice behaviors associated with radicalism or potential violence, including becoming "overzealous, conspiratorial and confrontational." Friends and family were also, however, "the most resistant to sharing their concerns with authorities, suggesting that the most common signs of behavior leading to extremist violence often are unreported."
Follow NBC News Investigations on Twitter and Facebook.
"Peers" were the most likely to learn about actual terror plots, "often because HVEs (homegrown violent extremists) want to boast, seek approval, or recruit their peers. The report gave the example of Najibullah Zazi, convicted of a plot to blow up the New York City subway, who tried to recruit a friend to travel to Afghanistan with him to join the Taliban.
Two-thirds of the case study observations that weren't directly related to plotting were tied the individual's interest in traveling to a conflict zone like Afghanistan, or supporting other al Qaeda-inspired extremists' activities.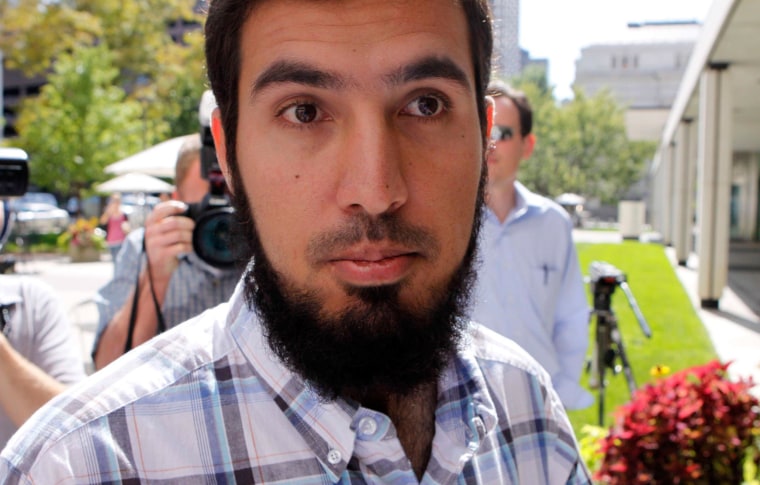 Bystanders, meanwhile, tend not to hear about plots, because the extremists "increase their operational security," according to the report, before a planned attack. Bystanders may also discount the potential risk of violence because the threatened actions are often focused abroad. According to the report, they also fear "slandering" the innocent or causing official overreaction.
"Most bystanders," said the report, "probably do not recognize the importance of their observations."
The report also noted, however, that must of the behaviors discussed "could be constitutionally protected and should not be the sole basis for [intelligence community] attention."