Days after Hurricane Katrina ravaged the New Orleans area, Maria Sinclair saw a side to her city that she'd never seen before.
"I live two miles from a Po' Boy shop," Sinclair, who is of Mexican decent, said. "As I'm waiting, an old gentleman was uneasy with me. You can tell. Out of the blue he said, 'I'm just so sick of you Mexicans.' I'm thinking, what an idiot. That was the first time after Katrina."
Sinclair, a travel blogger and a resident of the North Shore, near New Orleans for 25 years, had never experienced this before. Her neighborhood had always been a friendly place, but in the days after the hurricane in 2005, the Crescent City and the surrounding area were unrecognizable in more ways than one.
"There were non-Latinos a couple of times who told me to go back to my own country - for me, that's an insult on them," she said, recalling the wrenching period following the devastating hurricane.
Saturday is the 10-year anniversary of Katrina's landfall. For Latinos, the past decade has been a road toward acceptance and reconciliation, as the community slowly becomes part of the city's culture.
"I see now that they have festivals and carnivals geared toward the community," Sinclair said. "If we had it back then, it was underground at someone's house."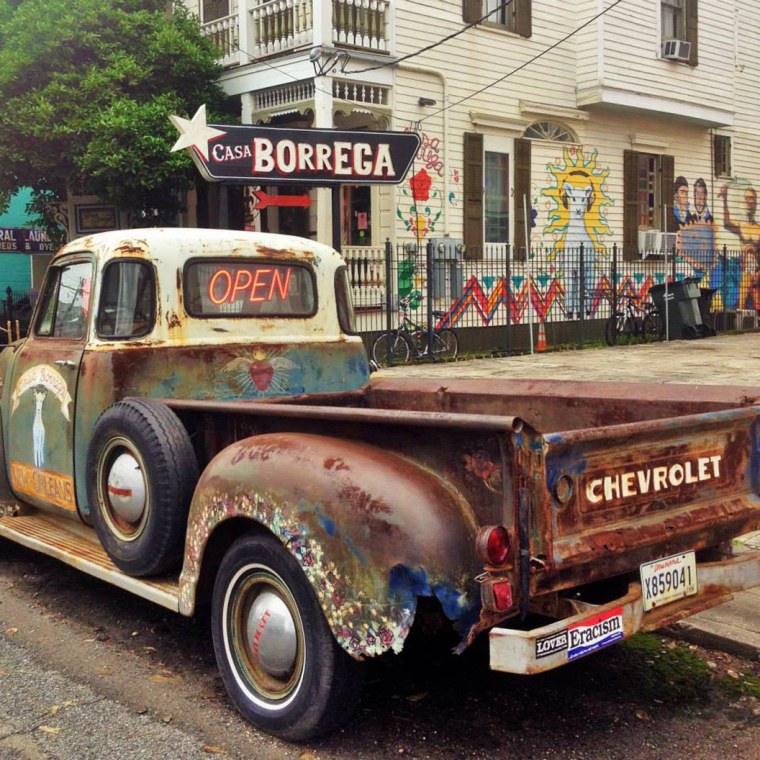 In the weeks and months after the hurricane, Latino workers arrived in New Orleans to aid in the cleaning and reconstruction of the city. Experts said it was during this time some decided to stay, putting into motion an increase in the Latino population.
"The Hispanic community in general has exploded," said Mayra Pineda, executive director of the Hispanic Chamber of Commerce of Louisiana. "The Latino community was very involved in cleaning and construction to the area. The contribution was very, very important. After the recuperation came the influx. Many stayed. Then came the entrepreneurs."
In the 2000 Census, Latinos made up 3.1 percent - about 14,826 - of the population in the New Orleans area, with the largest share identifying themselves as other than Mexican, Puerto Rican, or Cuban. That was about 9,602 people.
However, in the years since Katrina, the population has not only increased but the makeup of the Latino population has changed. In 2010, the Latino population increased to 5.2 percent, about 18,051. Among this population are more people who identified as Mexican than 10 years previous, about 4,298.
Alfredo Carrera, a carpenter in New Orleans, came from Mexico City in February 2006. A family member called saying there was lots of work in the city. At first, he didn't want to leave Mexico but the money was too good to refuse.
When he first laid eyes on the city, he was shocked.
"How are we going to reconstruct New Orleans," Carrera said recalling his first impressions. "There were hundreds and hundreds of flooded and abandoned cars under the freeway. In a duplex, there were 40 to 50 of us living there. But the problem wasn't that we were living in a crowded duplex, it was where were we going to find food?"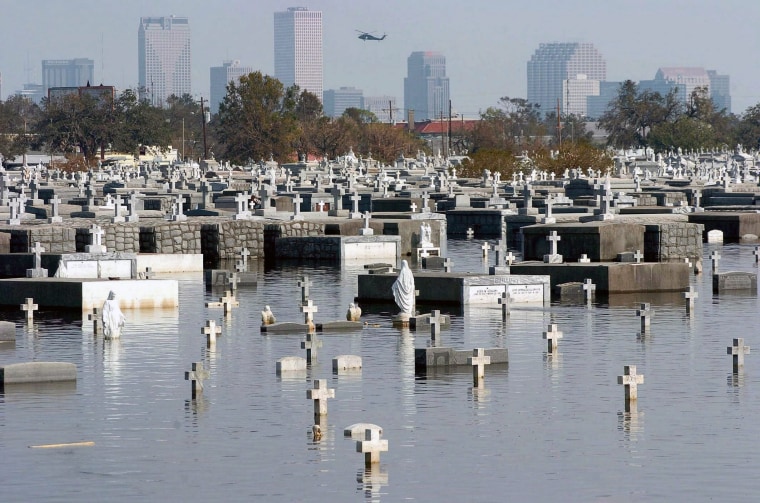 In the months after the hurricane, Carrera and other Latinos traveled to New Orleans to help empty houses, including lugging refrigerators filled with rotting food and moving water logged furniture. All the while, said Carrera, they were harassed by police officers and threatened with being reported to immigration.
But still he stayed.
"They (New Orleanians) are always happy," he said about why he decided to stay. "They always find a way to not think about what will happen tomorrow. (New Orleans) reminds me of Mexico City, it's busy and bustling and people are happy."
The increase of the Latino population can easily be seen in Casa Borrega, a Mexican restaurant and Latin Jazz bar. Owners Hugo Montero and Linda Stone opened the place on Oretha Castle Haley Boulevard in the city. The location has become a hot spot for salsa dancing on the weekends.
This weekend, the restaurant planned a 'Gracias Latinos' block party for those who helped clean the city after the hurricane.
Montero, originally from Honduras, is a long time resident of New Orleans. After the hurricane, he evacuated. When he came back to move some items from his house, he faced discrimination that made him not want to return.
"New Orleans culture is a culture that doesn't let other cultures grow," Montero said. "They accept other cultures, but they don't let them grow."
"I see things changing. I see children who are Latinos, but who also participate in Mardi Gras and New Orleans traditions." -- restaurant owner Hugo Montero
However, since then, his fellow New Orleanians have been more accepting of Latinos. There's been a melding of cultures, a new gumbo that makes Stone hopeful.
"We are in a stage of reconciliation in New Orleans," Stone said. "It's changed. It's not like that anymore."
The mixture of cultures has been surreal for Montero – where once he couldn't find tortillas, now he hears people speaking Spanish on the street.
"I see some unity," he said. "I see things changing. I see children who are Latinos, but who also participate in Mardi Gras and New Orleans traditions."
Carrera, however, says there's still a threat of being deported or harassed. The discrimination is still there, he said.
"We're worried about what's next," he said. "The anniversary is this week, but on Monday we still have to fight. So we're no longer welcomed now that we have reconstructed New Orleans? There's still discrimination here. They can arrest you and deport you. Police here don't use a translator to know who we are and what we did. We want to be respected."
RELATED: Latino Workers Helped Rebuild New Orleans, But Many Weren't Paid
According to Puentes New Orleans, a non-profit that promotes social change through civic engagement and policy and advocacy for Latinos, Latino-owned businesses grew 47 percent compared to the non-Latino increase of 14.5 percent between 2002 and 2007 and are generating billions in revenue.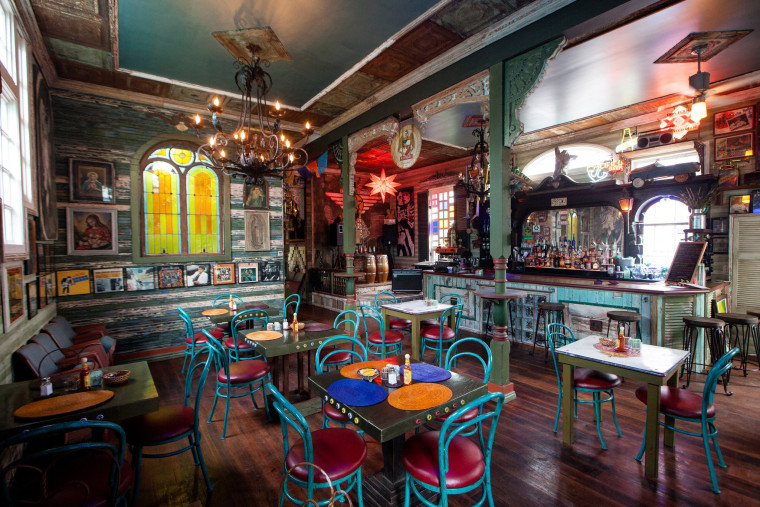 Hispanic Chamber of Commerce's Pineda, who is originally from Honduras and has lived in New Orleans for 30 years, said that most of the Latinos have settled down in Jefferson Parish, minutes away from New Orleans in Orleans Parish.
In Kenner, about 23 minutes from the French Quarter, Williams Boulevard boasts a large number of Latino owned businesses. So much so, it can rival another well know street known for its large number of Latino businesses.
"You think you may be going down Calle Ocho in Miami," she said, referring to the street known for its thriving Cuban community.
Sinclair has seen the population increase first hand. When she graduated high school in 1996, there were only two other Latino students in her class. She was confused for being Isleño, a people of Spanish descent in the area, rather than for Mexican. Now things are different.
"My kids go to school with other Latinos. Where when I went to school with two, she goes to school with two dozen."