One word sums up this year's GRAMMY category of Best Latin Rock, Urban or Alternative Album: mezcolanza, or mishmash.
This catch-all of genres makes it almost impossible to judge fairly, yet it celebrates the rich breadth of contemporary pan-Latin artistry. From Argentina to Mexico, Puerto Rico, Panama and Los Angeles, this year's nominees 'represent,' with an eclectic sampling from rock, alternative, funk, hip-hop, dancehall to electrónica stylings interpreted through these artists. Plus, it includes the infectious sounds and rhythms of the Caribbean and Mexico.
The history of this category is as bewildering as the title itself. It began in 1998 as Best Latin Rock/Alternative, added "Urban" in 2009, was entirely scrapped in 2012, and then revived again in 2013 with its current title. Thankfully, the Latin GRAMMYs that launched in 2000 gives awards to each individual genre.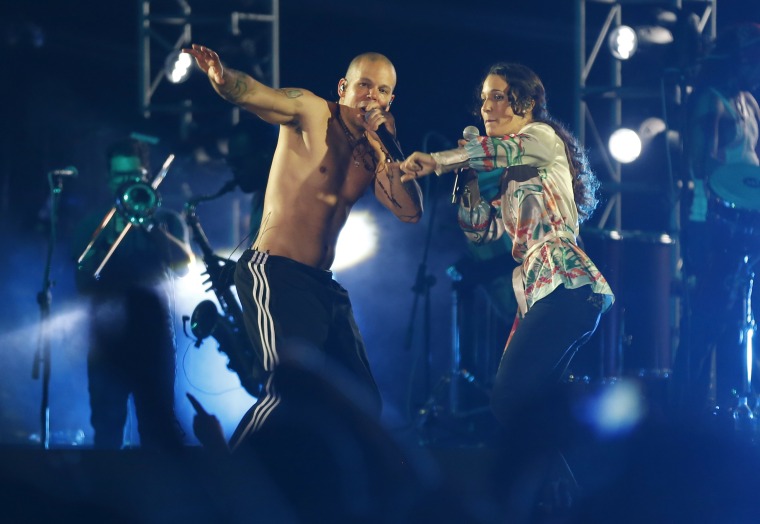 So who will win the mainstream GRAMMY Award for Best Latin Rock, Urban, or Alternative Album? You may not know that the winners are determined by peer vote on artistic and technical merit, rather than record sales or chart rankings - which means it could be a complete surprise.
On the upswing, this tough category puts a spotlight on a diverse group of Latinx artists during the music industry's biggest night. And they're all winners to us. Here are the top two contenders we're looking at:
TOP PICK #1: iLevitable by Ile:
Every track on Ile Cabra's debut album iLevitable shines as brilliantly as she sings. Ile steps into the spotlight creating a new persona after performing through her teen years and beyond as "PG-13" in her brothers' wildly popular hip-hop band, Calle 13, one of the biggest acts in Latin music.
A native of Puerto Rico, Ile interprets with a versatile and soulful voice, giving a nod to her roots by crooning classic boleros and belting out boogaloos that are interwoven among roots rock and alternative styles and even an enchanting Mexican waltz.
The musicianship behind iLevitable is superb; a grand collaboration with some of Puerto Rico's finest musicians, including the legendary, late Cheo Feliciano. It is a masterful array of music from simple arrangements to full blown, authentic big-band sounds.
To top all that virtuosity off, iLevitable embodies familia. Ile wrote many of the songs; her brothers, sister and father lent their talents, and even her grandmother penned a couple of songs. The album's sole and aptly named English song, "Out of Place," by Ile and her father, hints to the potential of a big, crossover future. iLevitable is both a strong contender for the GRAMMY, and a good primer for an even more amazing next record.
TOP PICK #2: Amor Supremo by Carla Morrison
This year's underdog is Amor Supremo, an ethereal, dream-like dive into electronica in Spanish, by Mexican singer-songwriter Carla Morrison. A Grammy win for this breakout indie artist would be a pretty big upset against nominees who are all on major labels.
The tracks on Amor Supremo comprise a bank of keyboards with real and programmed drums, recorded in a home studio from scratch. Her airy, soprano vocals breathe into the music. Lyrically, it represents the coming into maturity of a young woman nearing age 30, on record about her life and love, with new perspectives and influences from the stories around her. The sounds transcend language, and while non-Mexican, they capture the brimming emotions typical of Mexican ballads and mariachis.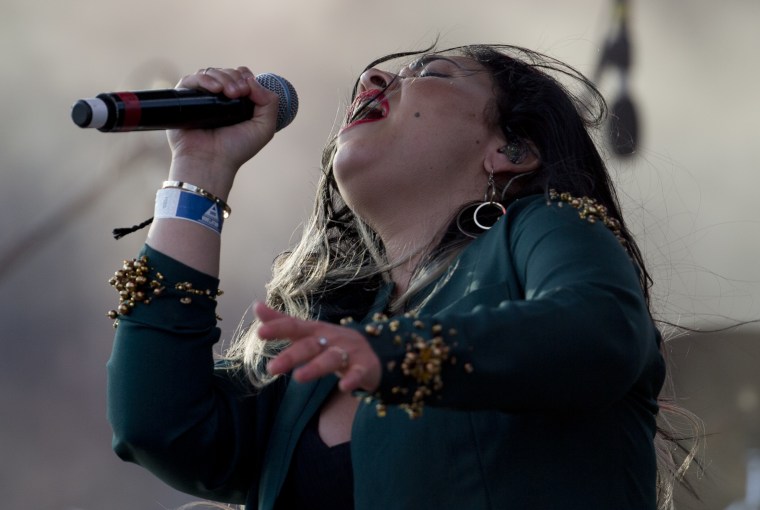 Morrison's rags-to-riches story has humble beginnings in Mexico, where just beyond her tiny backyard was the border wall. Her Mexican father, a truck driver, had been adopted; taking the last name Morrison.
As a local musician, she landed a gig opening for fellow Mexican vocalist Natalia Lafourcade who was touring through town. Lafourcade was 'wowed' and tweeted about her, boosting Morrison's career. Her big break came with a song in the telenovela "Soy Tu Fan."
She is a fiercely independent and strong female artist who came out of nowhere, turning down major labels to manage her own label and career, winning two Latin GRAMMYs for her album Déjenme Llorar. Amor Supremo is her second, full album and would not be a surprise win given her ease at connecting with audiences.
But without a crystal ball, we would be remiss not to mention the other nominees:
Los Rakas by Los Rakas
Los Rakas is another shining example of the powerful talent that runs through familia. If the vote swings toward an urban album, Los Rakas stands a good chance of winning. The Panamanian Afro-Latino cousins "Raka Rich" and "Raka Dun" can sing. This bilingual duo is on the rise, trendsetting a blend of hip-hop, reggae, reggaeton and Caribbean dancehall music driven by synths, great vocal harmonies and the human spirit to survive.
Indeed, their name and music is shaped by a journey that began with hardship in the hood in Panama, to struggling while undocumented in Oakland, California before transforming their lives through music: They went all the way to a gig at the White House and the GRAMMY nod.
L.H.O.N. (La Humanidad O Nosotros) by Illya Kuryaki & The Valderramas
La Humanidad O Nosotros delights fans with energetic party tracks that blend rock, hip-hop, Prince-inspired funk and soul and Latin sounds, amid some slower, passionately performed alternative pop cuts.
Two such tracks feature collaborations with esteemed artists, GRAMMY winner Natalia Lafourcade on "Ey Dios" and R&B singer Miguel on "Estrella Fugaz." This Argentine duo, made up of Dante Spinetta and Emmanuel Horvilleur, take their name from the fictional Russian character, Illya Nickovitch Kuryakin, in the 1960s TV spy series The Man From U.N.C.L.E.. Yet there is nothing Russian here. La Humanidad O Nosotros puts the fun in a funky twist to Latin urban beats and won the 2016 Latin Grammy's Best Alternative Music Album, beating out Carla Morrison's Amor Supremo.
Buenaventura by La Santa Cecilia
The pioneering Los Angeles quartet, La Santa Cecilia, has already staked out a spot in Grammy history with their "modern-day hybrid" brand of "Latin culture, rock and world music." Led by singer "La Marisoul," the group is named after the patron saint of music and got its start serenading passersby on LA's heavily Mexican-influenced Olvera Street.
The group won the 2014 Grammy in this same category with their socially conscious album Treinta Días. This fifth album, Buenaventura marks a maturing sound in their evolution, embracing rock, pop, Caribbean, R&B, cumbia and ranchera stylings in all their hybrid glory.