Amanda Renteria became a professional success by leaving her California hometown, but she now finds winning a tough House race at home depends partly on voters believing she didn't leave them behind.
Renteria, 39, is the local girl whose smarts took her from her hometown of Woodlake - population about 7,400 - to the nation's capital. She went on to become the first Latina hired as a chief of staff in Senate history.
But achieving that success meant being out of the area for a little longer than she's been in it.
Renteria moved back to the area in 2013 and is living in Sanger, which unlike her hometown, is in California's U.S. House District 21.
"It's my home," Renteria, a Democrat, said of Woodlake and the area. "It's where my family is. It's where everyone that's raised me is. Over the course of my life, it's always been home to me and for me this is exactly why you run for public service, you got to make sure you are helping the community and the folks you grew up with."
Renteria's story of leaving home to build a career and improve economically may be one that many in the rural district can relate to and hope their children mimic.
Just before leaving Washington, D.C., Renteria was under consideration by the White House for chairman of the Commodities Future Trading Commission, but withdrew last June.
Just how connected she is to the district has been made an issue in her bid to unseat incumbent GOP Rep. David Valadao, a native of Hanford, which sits inside the district. The National Republican Congressional Committee has tagged Renteria a Washington insider, pointing to her campaign contributions from outside California.
"We're uncomfortable, as many in the Central Valley would be, with having someone seeking to represent them who lacks the support of the very community she seeks to represent," said Tal Eslick, Valadao's campaign spokesman.
Just about all of Renteria's contributions are from outside the district, although the dollar amount of Valadao's contributions from outside the district as of July 21 was greater than hers, an analysis by OpenSecrets.org shows.
Drought and immigration are among top issues the candidates are debating for this seat, but connections too may help decide voters' minds. Democrats have the advantage here among registered voters and 66 percent of eligible voters are Hispanic. Yet turnout is a continuing problem for the party in midterms, and Hispanic turnout tends to be even lower than other groups.
Renteria's story of leaving home to build a career and improve economically may be one that many in the rural district can relate to and hope their children mimic.
Twenty-eight percent of families in the district live below the poverty line. President Barack Obama won it with 55.7 percent of the vote and about 66 percent of eligible voters are Latino.
Like her, Renteria's father left his home to do better. An immigrant from Zacatecas, Mexico, Trinidad Renteria worked the crop-abundant fields of the Central Valley and built a small construction business. Her mother, Helen, was born in the U.S. and also is Mexican-American. She worked for years as a secretary in schools.
Renteria is married to Patrick Brannelly, who founded his own company and teaches at Fresno State's MBA program, and has two boys, Diego and Trinidad. She said they would stay in Sanger if she is elected.
Renteria said she never imagined herself in Washington, D.C., and thought little about a career as a young girl.
After earning bachelor's degrees with honors in political science and economics at Stanford, Renteria worked for three years at Goldman Sachs. But she left in 2000 and returned home to work for a year at Woodlake High School teaching economics and math and coaching sports. It's a job she said she loved, and it planted the bug for public service. That took her a year later to Harvard Business School.
"I played sports and my dad used to watch us … The expectation wasn't necessarily that I won or did good, but if I didn't hustle, I was in trouble," Renteria said.
The hustle helped her pay the bills at Stanford. Her education was partly funded by Pell Grants. She walked onto the softball team - third base - as well as the basketball team as a guard, and earned scholarships to help pay the bills.
"As my dad always said - in Spanish, 'If you're going to do it, you do it 'mija', there is no halfway," Renteria said. (Mija is a term of endearment for a daughter).
Renteria served with Sen. Debbie Stabenow, D-Michigan, chairwoman of the Senate Agriculture Committee, a key committee for the district that is home to large agribusiness and produces hundreds of crops that stock the nation's food supply.
Agriculture, immigration and California's drought are issues that both Renteria and Valadao say they are bullish on, and each has presented separate plans for dealing with each. Immigration is an issue getting attention as the nation deals with children and families who have crossed the U.S. border in recent months and the House has failed to move on immigration reform.
Like Renteria, Valadao has immigrant roots. His parents immigrated from the Azores and started a dairy farm where Valadao worked as a young man. It is now part of an expanded agribusiness that he and his brother now run. Valadao was born and raised in Hanford, which is in the district. He attended a local college, College of Sequoias but did not earn a degree.
About 72 percent of the district's population is of Mexican descent, and about 1.6 percent are of Portuguese descent. Renteria, who speaks Spanish and has begun released ads in Spanish, said language and culture is another connection to the district that has been a big part of her life.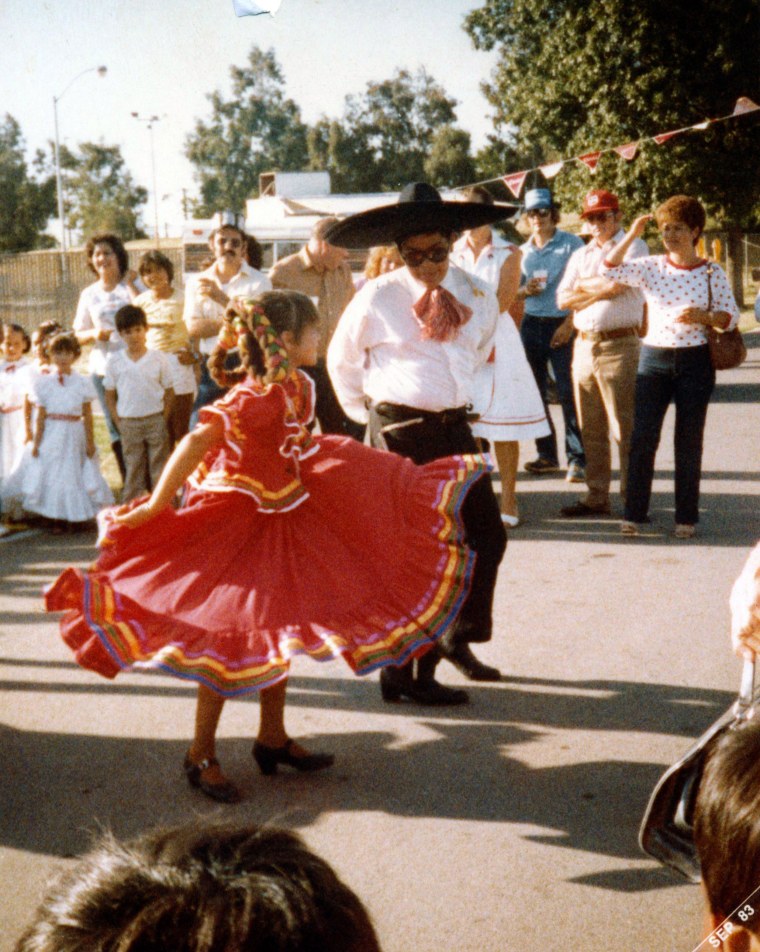 From second grade to 8th grade, she traveled throughout California and Mexico as a dancer in Ballet Folklorico, the style of Mexican dancing often seen at Cinco de Mayo festivals and other Mexican heritage events. She kept up the dancing at Stanford.
"My sisters and I, really just, that's where a lot of this, you know, we learned how to stand tall," Renteria said. "We learned how to present ourselves and we learned how to be proud of who we were."