Angel Gonzalez, who had long said he did not commit an Illinois rape and kidnapping that has kept him behind bars for 20 years, was cleared of the conviction in court Monday.
A state judge threw out Gonzalez's conviction, which carried a 40-year sentence, for the 1994 abduction and rape of a Waukegan, Illinois woman. DNA tests showed that two other, unidentified men were involved and failed to connect Gonzalez to the crime.
However, Gonzalez remains jailed on a property damage conviction stemming from his destruction of a sink while being held in solitary confinement. Also, his immigration visa expired while he was imprisoned, said his attorney, so he must await word on whether he must leave the country. A native of Mexico, Gonzalez was in the country on a visa and had family members in the U.S.
Several family members attended the 15-minute hearing. Gonzalez at first did not acknowledge them when he walked into the court with leg chains and and dressed in a blue prison uniform. After consulting with his attorney Vanessa Potkin, who pointed them out to him, he turned and waved and smiled slightly. At least two spectators dabbed their eyes after seeing him.
Family members were elated following the hearing where Lake County State's Attorney Michael Nerheim asked that the conviction be a jury be nullified.
"I hope he can come out soon because we miss him a lot," said his brother, Saul Gonzalez, who spoke to reporters after the hearing.
His mother was more cautious, not ready to celebrate because of the other conviction and the immigration question blocking his freedom.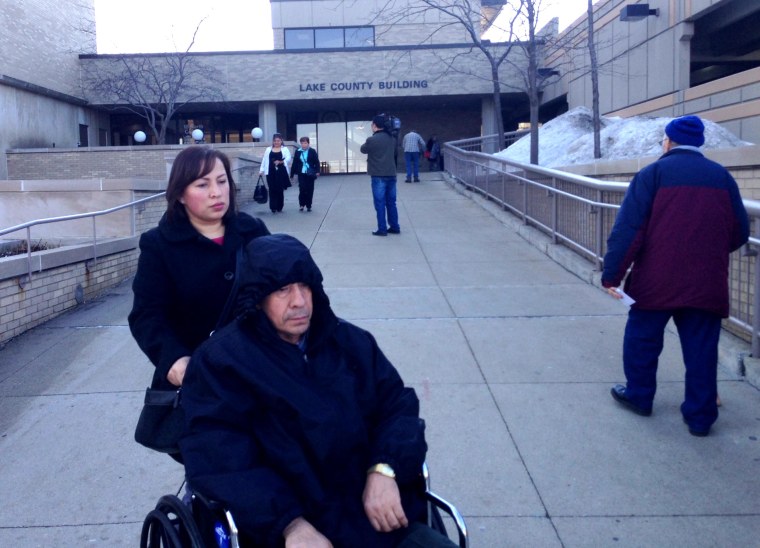 "I feel bad. I'm not yet sure. But God first," Maria Gonzalez said. "With faith in God and God first, I'll have him back quickly with me."
Gonzalez was helped by The Innocence Project, to which he'd been writing since the 1990s and which took his case in 2012.
Potkin said Gonzalez's conviction came on a description of the car that the victim gave that was vague and work by police that was sloppy. In addition, investigating officers, determined to pin the crime on Gonzalez, failed to investigate his alibis and extracted a confession inconsistent with details of the crime from a then 20-year-old who did not speak English well, Potkin said.
"He had absolutely no criminal record when this happened," said Vanessa Potkin, a senior attorney at the Innocence Project who worked on the case.
"He is such a nice man and a good human being. He's an artist. He paints and mentors young people who come to prison who don't speak English well. It is so amazing through this experience how kind and appreciative he is just to be liberated from this situation."
Among those Gonzalez met in prison was Juan Rivera, another man wrongly convicted and later exonerated after spending 20 years in prison. Potkin said Rivera planned to be in the court to support Gonzalez.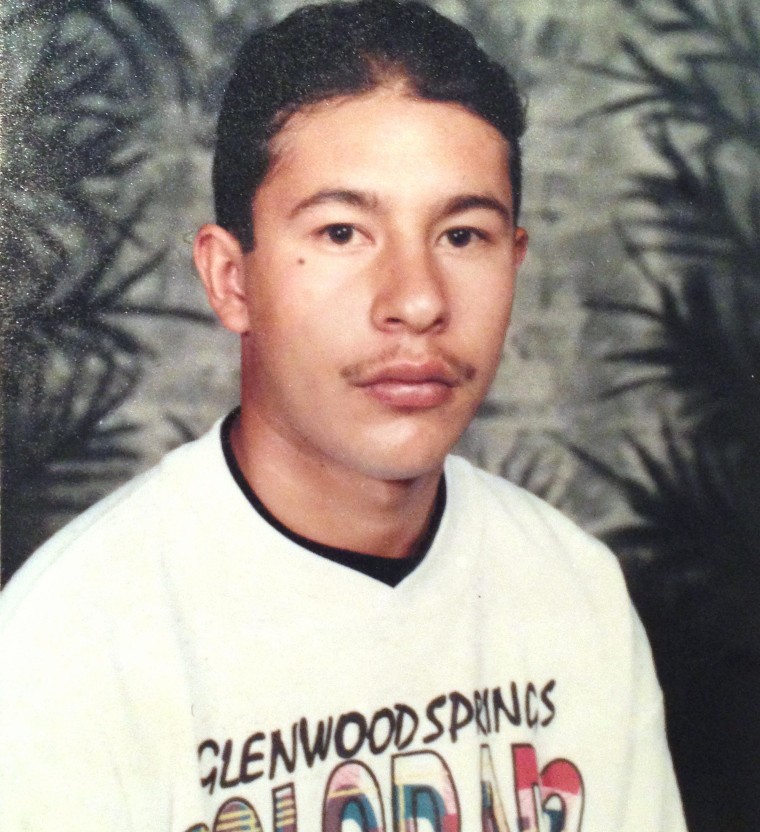 Lake County authorities, who arrested and prosecuted Gonzalez, have had five felony convictions in five years overturned by DNA evidence, according to reports. The prosecutors office ignored forensic evidence and prevented the release of some men even after DNA cleared them, the Chicago Tribune reported.
The victim in the case is white and Potkin believes race played a role in Gonzalez's wrongful conviction. The victim had identified her assailants as two Hispanic men.
"Once that identification was made, they went into that interrogation believing he was guilty and they needed to do whatever it took," Potkin said.
The country has been rocked by various police abuse and shootings that often involve blacks and Latinos as victims. In a statement, Potkin raised the November police shooting of Tamir Rice, a 12-year-old African American boy shot and killed by a police officer. Rice had been playing in a park with a toy gun.
"We see this so much in our police. They don't ask any questions. It's indicative of what's wrong with our policing in our country, especially when it comes to black and brown people," said Vanessa Potkin, Innocence Project senior attorney.
Two of the officers in the case have since died. They also had been involved in other cases of wrongful convictions, Potkin said. The Lake County prosecutor has set up a Conviction Integrity Unit to review old cases, she said.
"We see this so much in our police. They don't ask any questions. It's indicative of what's wrong with our policing in our country especially when it comes to black and brown people," Potkin said.
Nerheim told the Chicago Tribune that the victim is devastated that Gonzalez is being cleared of the crime.
The night of the crime, Gonzalez had been visiting with his girlfriend at her sister's apartment, in the same complex as the victim's. His 1979 car had been spotted three hours later in the apartment complex by the victim's boyfriend and matched the girlfriend's description of a "late model, dark colored, four-door sedan."
Gonzalez was pulled over by police on his way home, put in handcuffs and placed in front of the squad car. The victim was seated in the back. She identified Gonzalez as one of her assailants, while the car's headlights illuminated him.
Innocence Project said the match was weak: Gonzalez was shorter, not the two inches taller the victim had described. He had a goatee and a birthmark under his right eye that that the victim hadn't described. His "confession" was written in English, although he spoke little of it and could not read English, his attorneys said.
Four witnesses corroborated his alibi that he was visiting his girlfriend and her sister at her sister's apartment at the time of the crime, including the sister, but he was convicted.
Nerheim said investigators collected forensic evidence from the victim and the scene of the crime. It was retested, using technology that didn't exist at the time. The new evidence was "substantial," Nerheim said in a news release.
"It is my duty to ensure that the rights of all citizens are upheld, regardless of whether that person is a victim or an accused," he said in the statement.
The charge regarding the property destruction was made in a separate county. Innocence Project attorneys said they hoped to file a motion as soon as Tuesday to have the charge dismissed.
Immigration and Customs Enforcement said through a statement it is reviewing the case. The agency has policies on deportation that place people who have not committed crimes far or recently crossed the border ranked lower in priority for deportation.
— Nick Bogert contributed to this report.